If you have been fortunate enough to attend one of the VOF's guided hikes, you likely heard some pretty amazing stories about the people that once called Bull Run Mountains home. From the intrepid Hampton Cole, to the remarkable array of cemeteries where hundreds of ancestors are lain to rest, staff, fellows, and visitors alike can immerse themselves in a history found nowhere else. And while many individuals have made contributions to this wealth of knowledge, one person in particular has been investigating this special place for over 15 years!
Enter one Patrick O'Neill, newly elected president of the Northern Virginia Chapter of the
Archeological Society of Virginia
and valued VOF volunteer and research associate. Patrick, a graduate of Kansas State (B.A. in anthropology with an archeology specialization) and West Texas A&M (M.A. in history and political science), first started uncovering the Bull Run story while assisting the
Turn the Mill Around Foundation
with their investigation of the Chapman Mill and surrounding parcels. What began as an investigation into one family's history blossomed into a years-long journey of discovery. Thanks to Patrick's archival, deed, and on-the-ground research, we have learned so many important stories about the Preserve's diversely peopled past.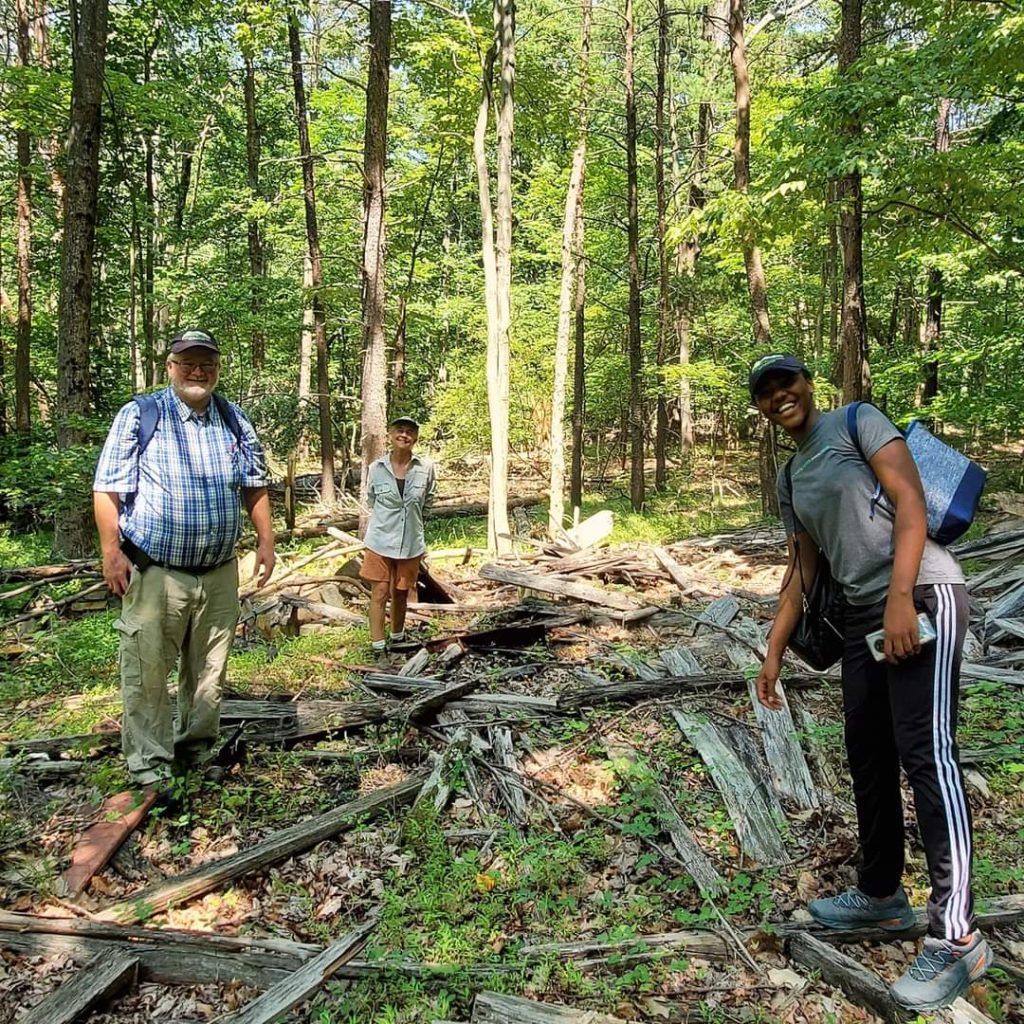 Patrick exploring a homestead site with cultural history fellow Barinaale Dube and VOF Deputy Director Leslie Grayson. Photo by Joe Villari.
Through collaboration with other subject-matter experts, including Karen White of the Afro-American Historical Association of Fauquier County, Patrick helped lay the groundwork for VOF fellow Barinaale Dube's groundbreaking research and interpretation of black and African American history on Bull Run. When asked about his favorite site, Patrick recalled fondly his co-rediscovery of the Hampton Cole homesite with preserve research associate Janis Stone and manager Joe Villari. Hampton's story—of a free, literate Black man owning land in Virginia before the Civil War—is such a treasured piece of this mountain's history. The injustice done to Hampton when his home was unlawfully stolen by a white enslaver is a solemn reminder that the past is a puzzle of victories and injustices with much to teach us today. As Patrick said, "Archeology releases the past from the purgatory of time."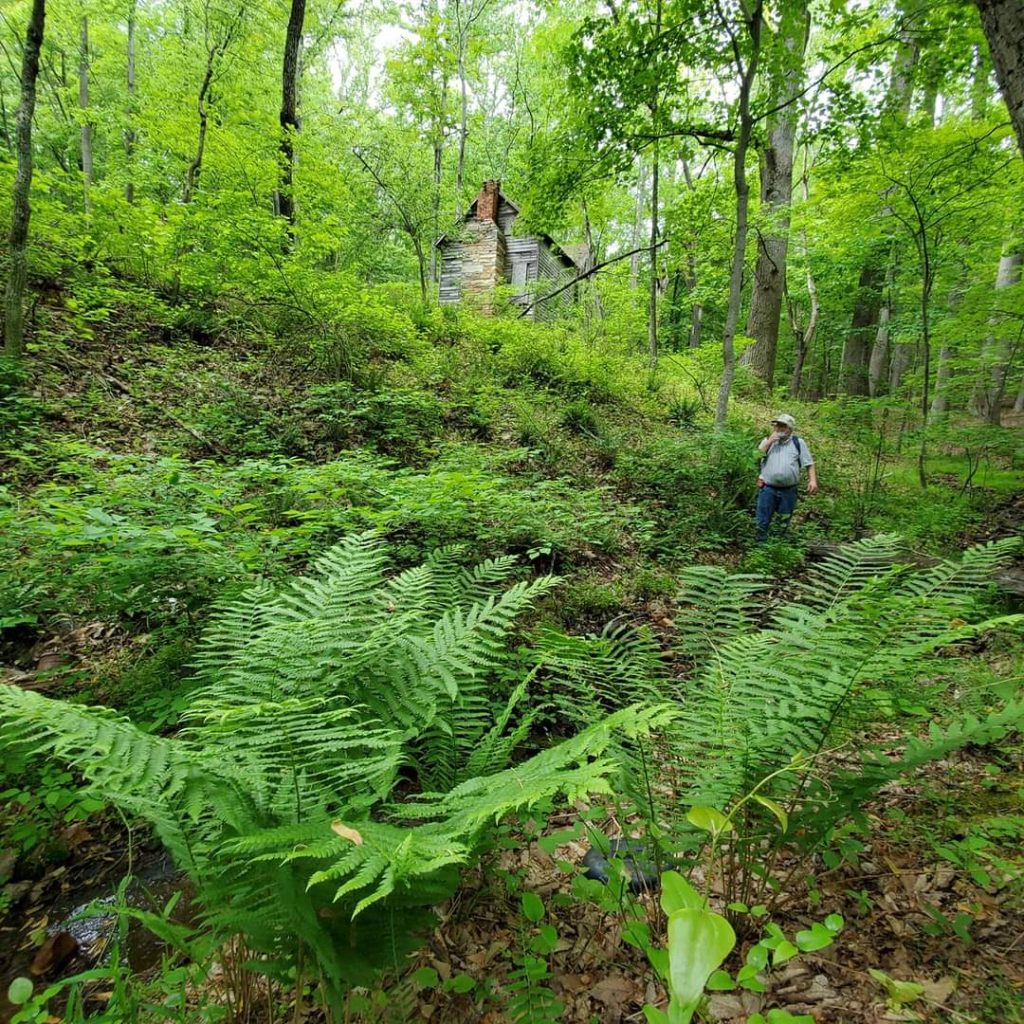 Patrick surveys the land below the still-standing cabin on the Fern Hollow Trail. Photo by Joe Villari.
Patrick has shared his passion for archeology with his students at Northern Virginia Community College through field trips to BRMNAP with his field methods classes, and with participants in community archeology days here on the Preserve.
Preserve Manager Joe Villari fondly refers to Patrick as our very own "archeological powerhouse." We are truly blessed to have such a knowledgeable and devoted individual invested in this project. Patrick has no plans on slowing down anytime soon either. He hopes to explore Old Mother Leathercoat Mountain and the interior of the still-standing log house on the Fern Hollow Trail soon. Keep an eye on our facebook, Instagram, and meetup pages to see when he will lead his next community archeology adventure!