When it comes to least-loved wildlife species, ticks are one of the first that jump to mind. And understandably so, since they are vectors for a variety of diseases affecting both humans and our pets. Due to multiple factors including climate change and forest fragmentation, incidence of such tick-borne diseases is on the rise. Therefore, it is important to know as much as possible about these tiny arachnids and what we can do to minimize health risks.
               I recently had the opportunity to discuss this important topic with Preserve research associate, Valerie Huelsman. As a Virginia Master Naturalist with an environmental science degree, Valerie is a local environmental educator with a wide breadth of knowledge to share. A she told me, "Taking the time to try to understand the relationships between different creatures and their habitats and how they relate back to people is also integral to our scientific understanding–making these relationships relatable through outreach is definitely one of my goals as a local volunteer and environmental educator in Prince William County."
             Valerie worked with Preserve manager Joe Villari to conduct a study on tick abundance and distribution here at the Preserve over the course of a year. Compared to some other locations, relatively few ticks were found here (good news for hikers!), but this study did document the first appearance of the Asian Longhorned Tick in Prince William County.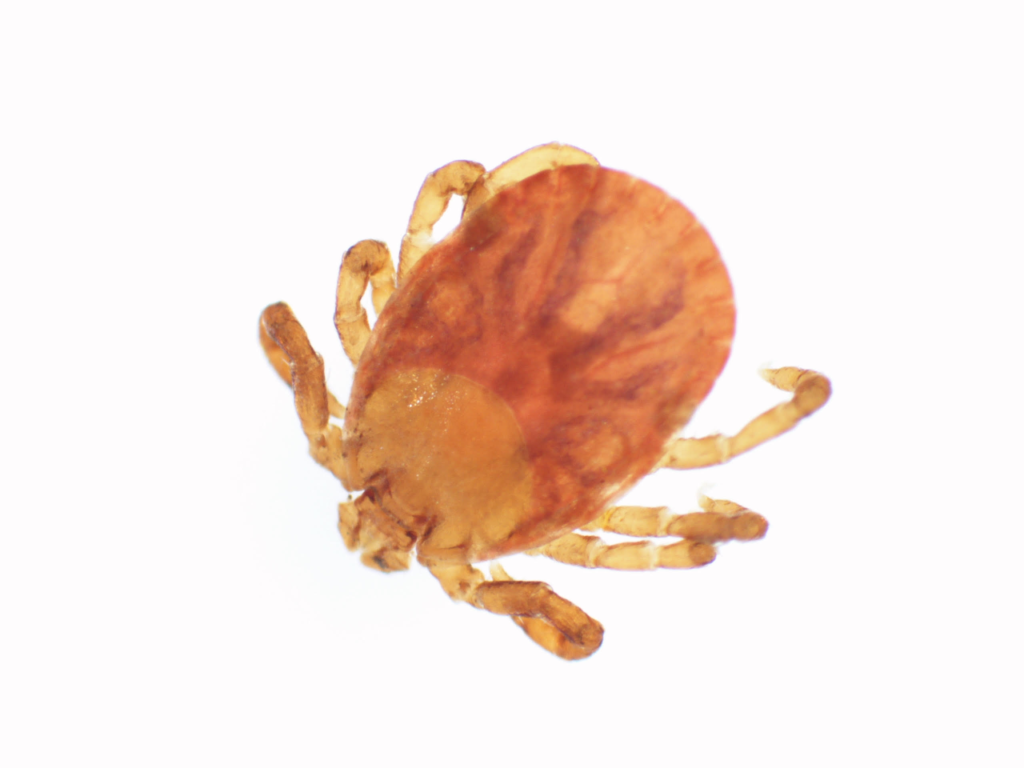 According to Valerie, the best thing we can do to protect ourselves is to always perform a "tick-check," even if we were only outside for a brief time. Insect repellant and careful removal of any ticks are also important. If you ever develop a rash after a tick bite, please do not hesitate to contact your physician.
               Valerie does not let concern over ticks keep her from appreciating the outdoors, and the Preserve in particular. As she told me, "I'm a big believer in the value of our local natural areas–you do not need to take trips to far off places to appreciate nature–it is truly all around us." A huge thank you to Valerie for her work here at the Preserve understanding ticks, and all she does for the local area!