With almost 2,500 acres of land to maintain, it really does take a village to keep the Bull Run Mountains Natural Area Preserve running smoothly. Preserve staff rely on a small army of committed volunteers and research associates and we could not be more thankful for their help. 
We would like to introduce you to a few of these amazing individuals over the next few weeks, starting with trail maintenance superstar, Mike Custodio!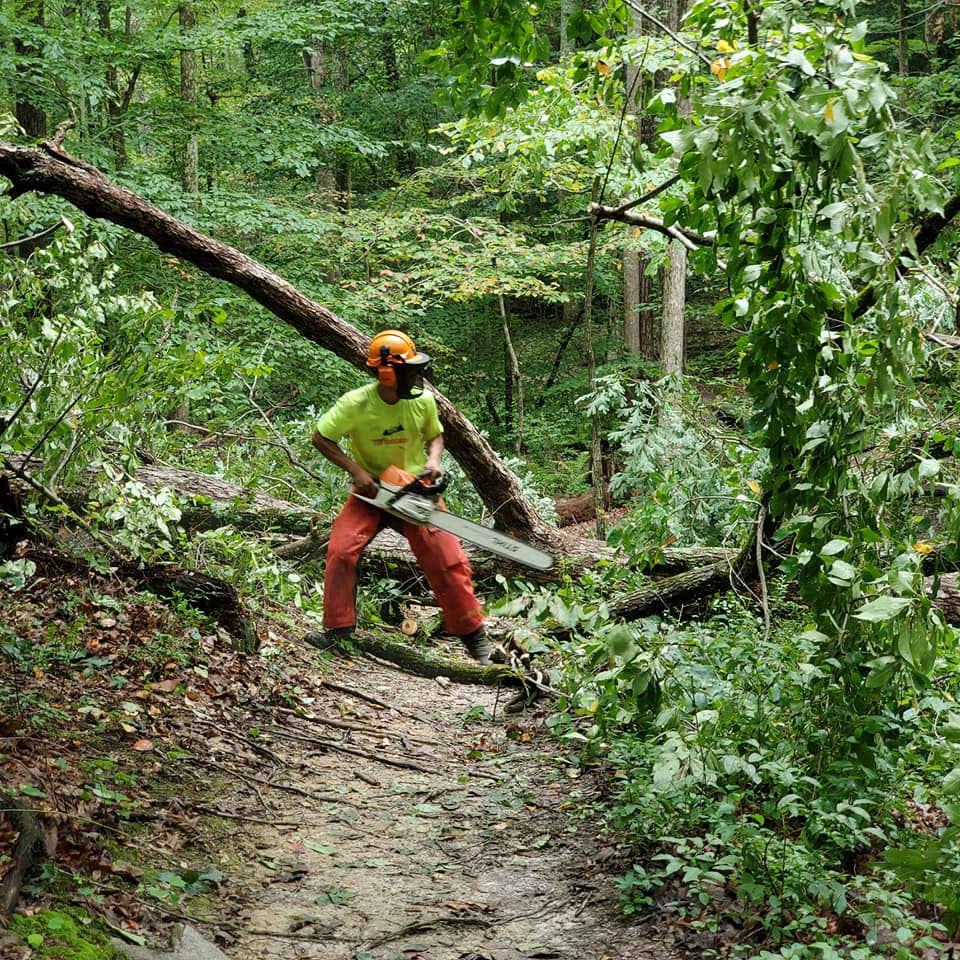 Mike volunteers as part of the Potomac Appalachian Trail Club (PATC), which serves several communities in Virginia, West Virginia, and Pennsylvania. As co-district manager for the Preserve for the past three years (alongside the fabulous Janis Stone), Mike keeps a close eye on the trail system. This year alone, Mike has already logged an impressive 92 hours of invasive plant removal, chainsaw operation, weed eating, and more!
His favorite parts of BRMNAP are the "Unique cultural history, special scenery/natural resources that are off-trail, and most all, the awesome staff!" We promise we did not bribe him to say that. 
This is all in addition to his full-time position in the Roads, Trails, and Grounds (RT&G) division at Prince William Forest Park. With over a decade of professional trail maintenance experience, Mike brings much-needed skill and expertise to the Preserve team.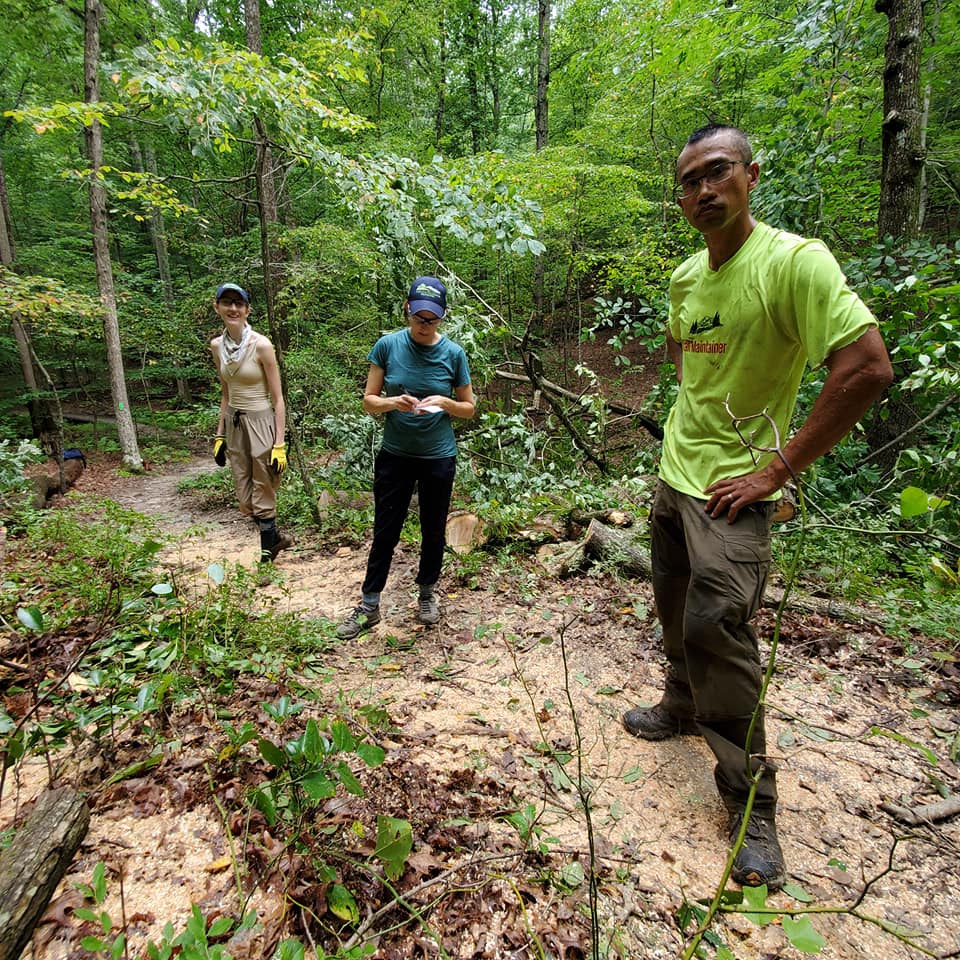 When I asked Mike why this work is so important he gave a thoughtful reply I'd like to share.
"Volunteering, especially in the capacity as a Land/Trail Steward is critically important to me. The spirit of volunteerism is how preserving our lands began in the first place. The special human individuals that came before us, dedicated their livelihood, essentially volunteered themselves, in the hard work of creating our public (and some private) lands for the preservation, protection and conservation of our natural, cultural and recreational resources for all generations to come."
Mike proudly continues that tradition of volunteerism and generational thinking. If you're interested in PATC, reach out directly to the PATC team.
And if you'd like to volunteer with the Preserve directly, feel free to email me (tarynbk@vof.org).
Thank you, Mike! We couldn't do this without you.