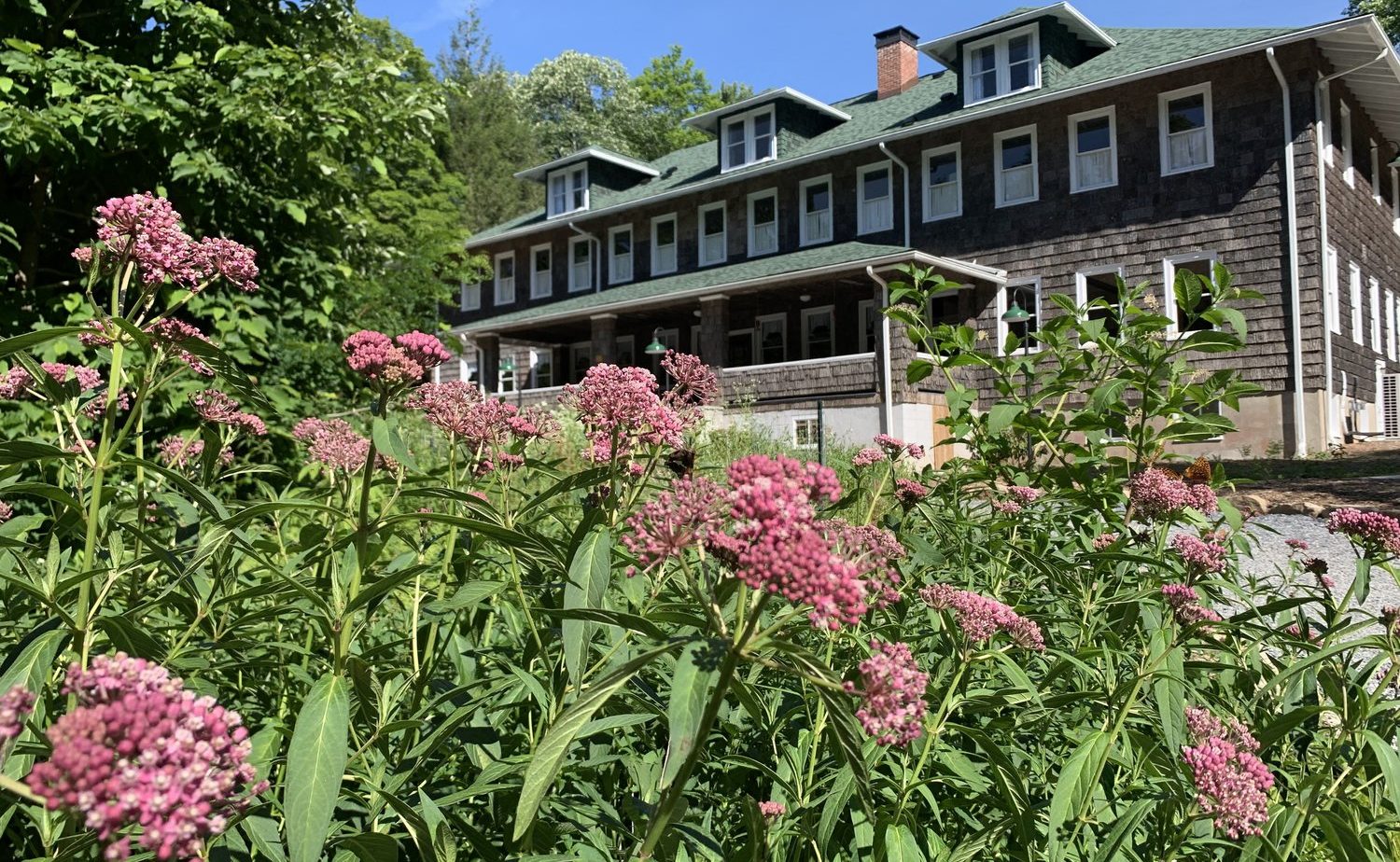 Founded in 2008, the Blue Ridge Discovery Center (BRDC) used to spread the word about the natural beauty of the Blue Ridge Mountains by taking its educational programming on the road, holding events at various outdoors locations throughout southwest Virginia. That changed in 2017, when BRDC received the gift of the Konnarock Training School (KTS), a historic building on 5.21 acres at the foot of Whitetop Mountain. The gift changed everything, says Lisa Benish, BRDC's executive director. "Now we're a point on the map. When people get lost, they come to us to ask for directions."
A 2022 grant from the Virginia Outdoors Foundation's Preservation Trust Fund "helped get the doors open," she adds, by funding renovations to the old building, once listed by Preservation Virginia as one of the Commonwealth's most endangered historic sites. Built by the Lutheran mission to the Appalachians in 1925, the boarding and day school taught children from isolated mountain families everything from reading, writing and mathematics to canning food. It also had a health clinic and hosted gatherings, becoming part of the social glue that held Konnarock together after the loss of the lumber industry. KTS closed in 1959, and the building remained underused, changing owners several times before being gifted to BRDC.
Before tackling the building renovations, however, BRDC began its residency by rehabilitating the grounds and restoring many of the habitats on the property, including a wetland complex, riparian corridor, wildflower meadows, and a northern hardwood cove forest. They also installed a rain garden. A 2021 grant from VOF's Get Outdoors Fund made these areas accessible by enabling the construction of an accessible interpretive trail that loops around the campus, giving visitors of all abilities the chance to explore these areas.
The two VOF grants have helped BRDC reestablish the campus as an educational center and community gathering point, with the historic building acting as an events venue and base camp for school and group field trips, a summer camp, immersive youth residential programs and the Mount Rogers Naturalist Rallies—seasonal events that feature speakers, programs and excursions to celebrate the natural beauty of the Blue Ridge Mountains.
Work on the campus is ongoing, with a master plan that envisions a visitor center with ADA-compliant facilities for campers, a butterfly house, an amphitheater, and more trails. BRDC is currently raising funds for the visitor center. "We need more grant funding or an amazing donor," she states. "But it will be a very quick build because the skeleton is already there. That will be huge for us because it will be right on the road, the gateway to our entire campus and to Mount Rogers."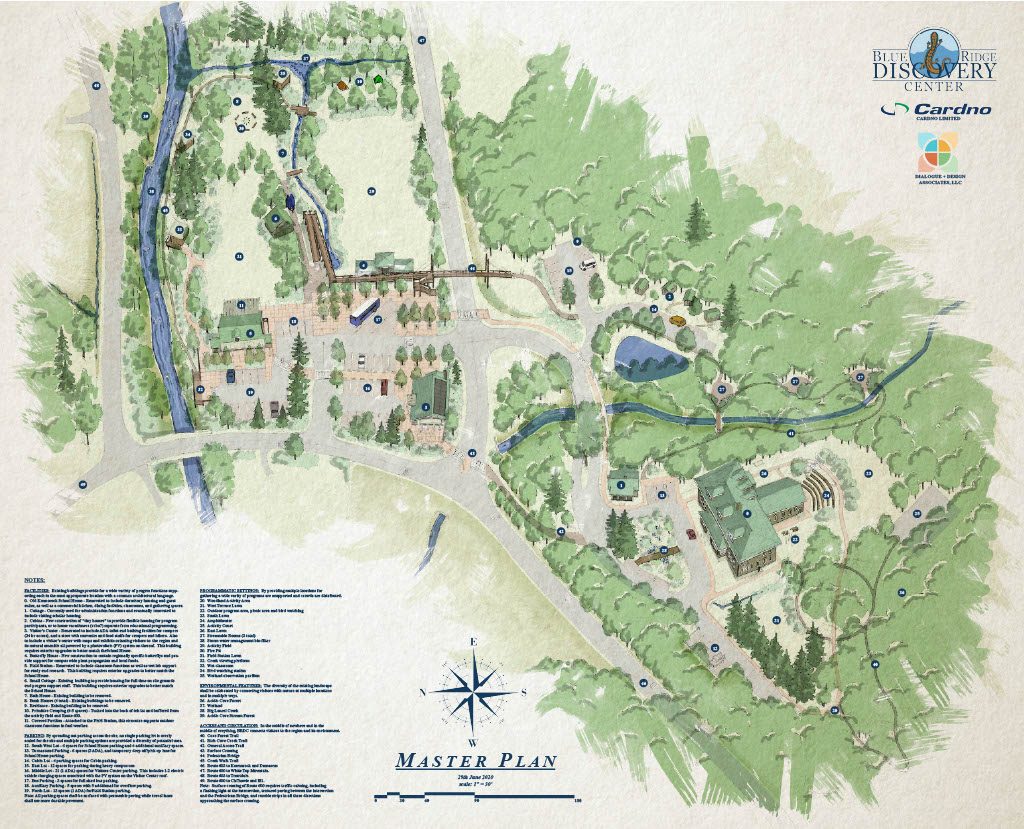 In the meantime, BRDC remains caretaker of the school's history, says Benish, adding that they recently hosted the 89th birthday of a woman who had attended KTS as a girl. "She walked in, saw her whole family there and started crying," Benish remembers. "It was such a great thing to see. We want to reach out to more alumni for reunions and other gatherings where they can relive old memories and make new ones."
BRDC is also extending the school's legacy, and creating its own, through its educational programs. "We're especially focused on getting the local youth out on the trail so that they can see the assets that they have, right where they live," Benish states. "If you take someone and show them that there are things out there worth protecting, they become stewards of the land. That's how we meet our mission."