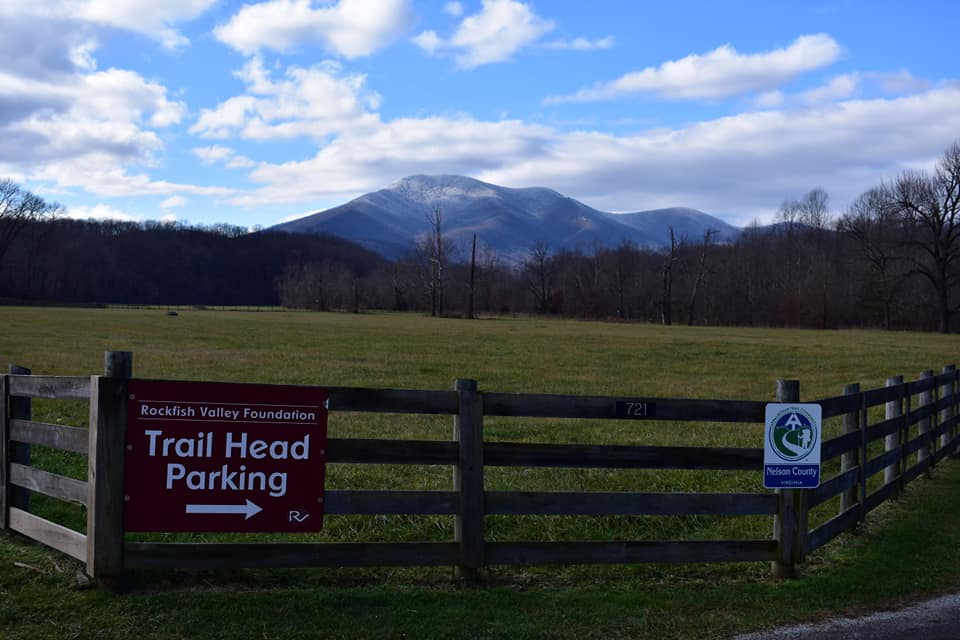 According to Peter Agelasto, technology isn't an obstacle to getting kids outside to explore nature. In fact, it can be what gets them there. As a cofounder of the Rockfish Valley Foundation (RVF), Agelasto helped establish and maintain trails, a park, and a natural history center—all elements of an environmental literacy program that RVF is building on and around his historic farm, Elk Hill, in Nelson County.
Agelasto protected 168 acres of the farm along the South Rockfish River and Reid's Creek with a VOF easement in 2005, the same year he and his wife, Betsy, founded RVF. Their mission is simple, Agelasto states. "We want to connect the indoors with the outdoors, and we've determined that technology is one way to do it."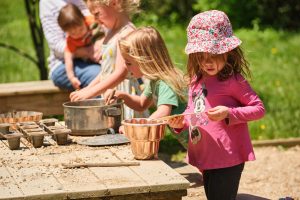 To help kids make those connections, RVF has developed its innovative Discovery iPad Program, which loans the tablets out to kids visiting its Natural History Center. The iPads are meant to be used outside, anywhere within the 25-acre Spruce Creek Park, the anchor to the trail system. The devices are loaded with naturalist apps that can help kids identify plants, birds, fungi, insects, and anything else they might spot and want to know more about on the park's three trails: the Children's Nature Trail, the Butterfly Trail and the Birding Trail.
A Wi-Fi connection is free throughout the park, and RVF is working to extend this capability into the loop trail system, which has paths along the South Fork of the Rockfish River and Reid's Creek and traverses Elk Hill Farm between its active agricultural fields. RVF is also developing environmental literacy modules and seeking content from state agencies, local nonprofits and educators, Virginia Master Naturalists, and others. These will be accessible online, as well as from a cell phone or device anywhere within the Rockfish Valley Trail System.
"We're planting native plants in the park and along the trails," Agelasto says, "trying to build our resources for outdoor classrooms so that all students can come and access the content modules to study on their own." North Branch is an Afton elementary school that has brought children out for several years in the spring for a multi-hour visit both indoors and out. "We're expecting 35 children and 15 adults when they come back for a visit this March," he states.
Open to the public year-round, the trails are highly popular. "We don't have a monitoring system, but there are always at least five cars in the parking area, even when it rains," Agelasto says. "And there are as many as 20 when the weather is nice." The trails consist of loops that can be experienced on their own or all in one trip. "You can probably get in 10 or 11 miles before you step on yourself," he adds. A partnership with the Jefferson-Madison Regional Library has also installed a StoryWalk on the Children's Nature Trail in Spruce Creek Park and another along the Rockfish Valley Trails.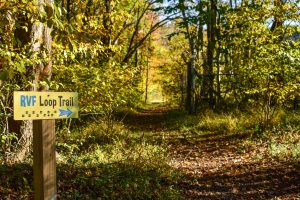 For anyone who wants to explore beyond the trails, RVF is developing an app with the College of William & Mary that will allow people to learn about the geology of the Blue Ridge Mountains as they drive along Route 151.
RVF also hosts "Plein Air Paint-Outs" along the trails and sponsors in-person and virtual talks on Rockfish Valley resources for newcomers to the area or anyone who wants to know more.
The Natural History Center is open weekends from April to December and staffed by volunteers. Volunteer work also includes invasive plant removal and native plantings along the trails. To see dates and times of scheduled events, a trail map, updates on ongoing projects, and volunteer opportunities, visit their website.