2021-22 Natural Science Fellow Lauren Fuchs  has been hard at work sampling the skin microbiomes of BRMNAP's resident snakes. We will be sharing the full results of her ambitious study of the prevalence of the fungal pathogen Ophidiomyces ophiodiicola (Oo) among snakes throughout the state of Virginia soon, but in the meantime, we are proud to report her work has already led to a publication!
Volume 42 of the Virginia Herpetological Society's journal, Catesbeiana, featured a research note authored by Lauren, her assistant, Erica Lyon, and the VOF's own preserve manager, Joe Villari! In it, Lauren and team shared the exciting news that they had documented the first official sighting of a Dekay's brown snake (Storeria dekayi) in Fauquier County. In fact, over the course of the study, they documented two Dekay's brown snakes, both found on sunny days under carefully placed coverboards in the preserve's north section.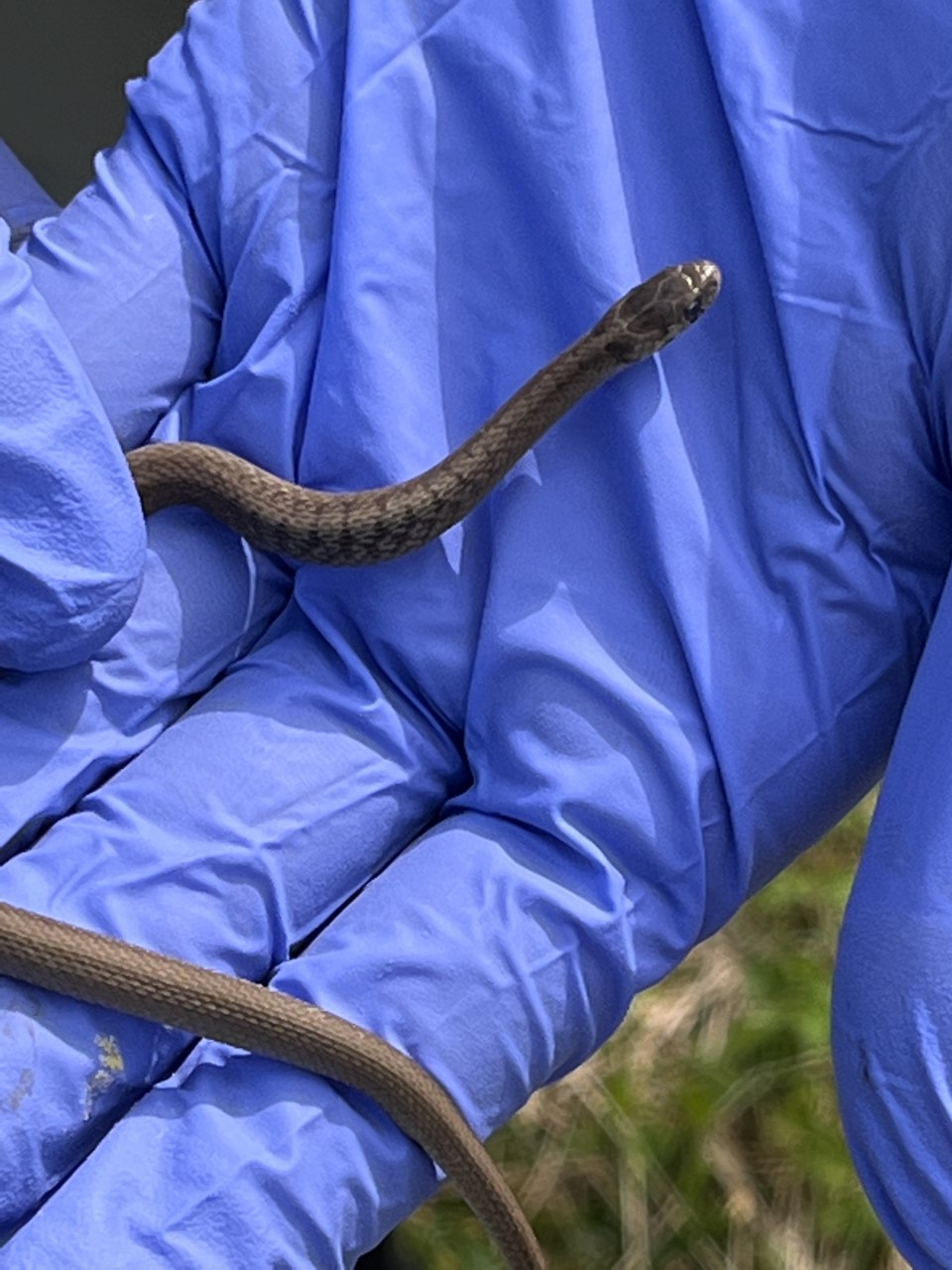 While Dekay's brown snakes are common throughout the state of Virginia, they had never been officially documented as appearing in Fauquier County until now. By taking the time to publish this finding, Lauren and team ensure that other scientists will have the most up to date information regarding this important species. As Lauren explained, "Reporting observations is important as it helps us better understand the distribution of a species within a particular region. There's definitely something exciting about "filling in a gap" on a distribution map…With the case of the Dekay's, I didn't even think to check whether it was a county record because it seems like such a common species… luckily, Joe brought it to our attention!"
Filling in such "gaps" are especially important for snakes these days, as much of their preferred habitat is shrinking due to development and changing climates. As Lauren said, "Herpetological surveys provide valuable data on species diversity, distribution, and population demographics. This information can be critical in recognizing trends over time."
Stay tuned to hear more from Lauren about the results of her research and her favorite parts about her time here at BRMNAP!