The Preserve is blessed with an impressive array of research associates from all kinds of specialties. Today we are highlighting Michael J.W. Carr, who has made a huge contribution to understanding some of our smallest mountain residents. A graduate of George Mason University's conservation biology program, Michael is an accomplished naturalist and entomologist. Over the last several years, he has both assisted in and led a variety of projects.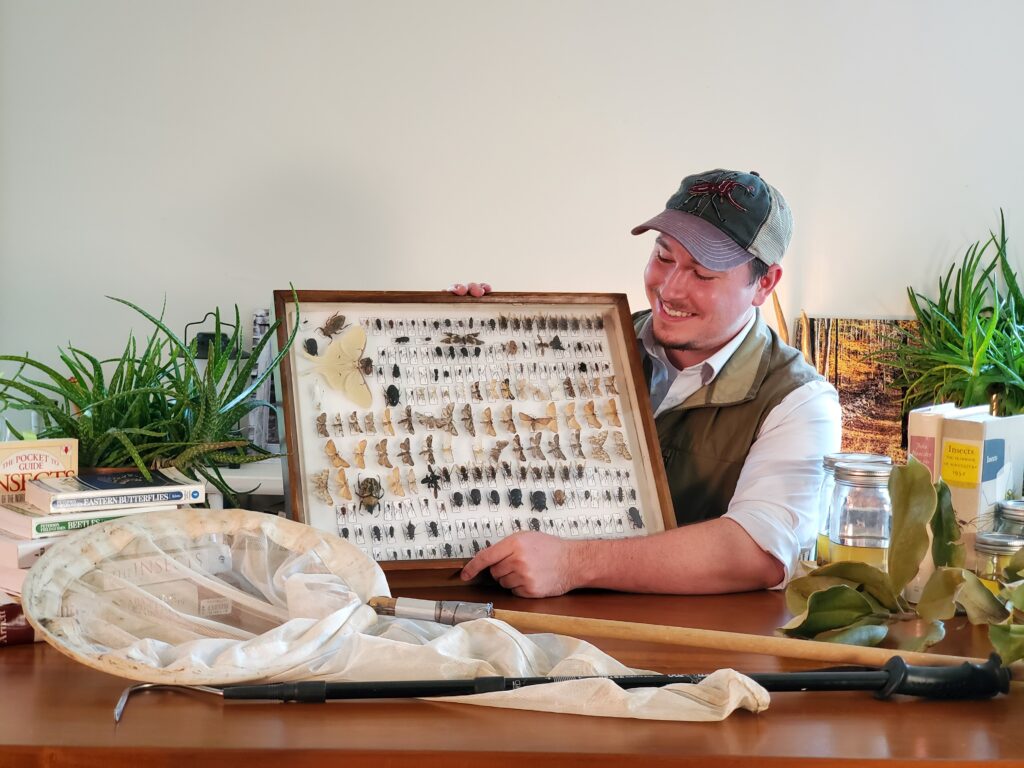 Michael created the Inaturalist project for the Preserve, which currently sits at an impressive 6,735 observations! Click through the page to check out some amazing photography or compare the most commonly spotted species. Over 100 people have contributed observations to the project so far, and over 900 people have assisted in providing identifications. Thanks to Michael, the Preserve has a record of wildlife encounters that anyone can add to, access, and enjoy!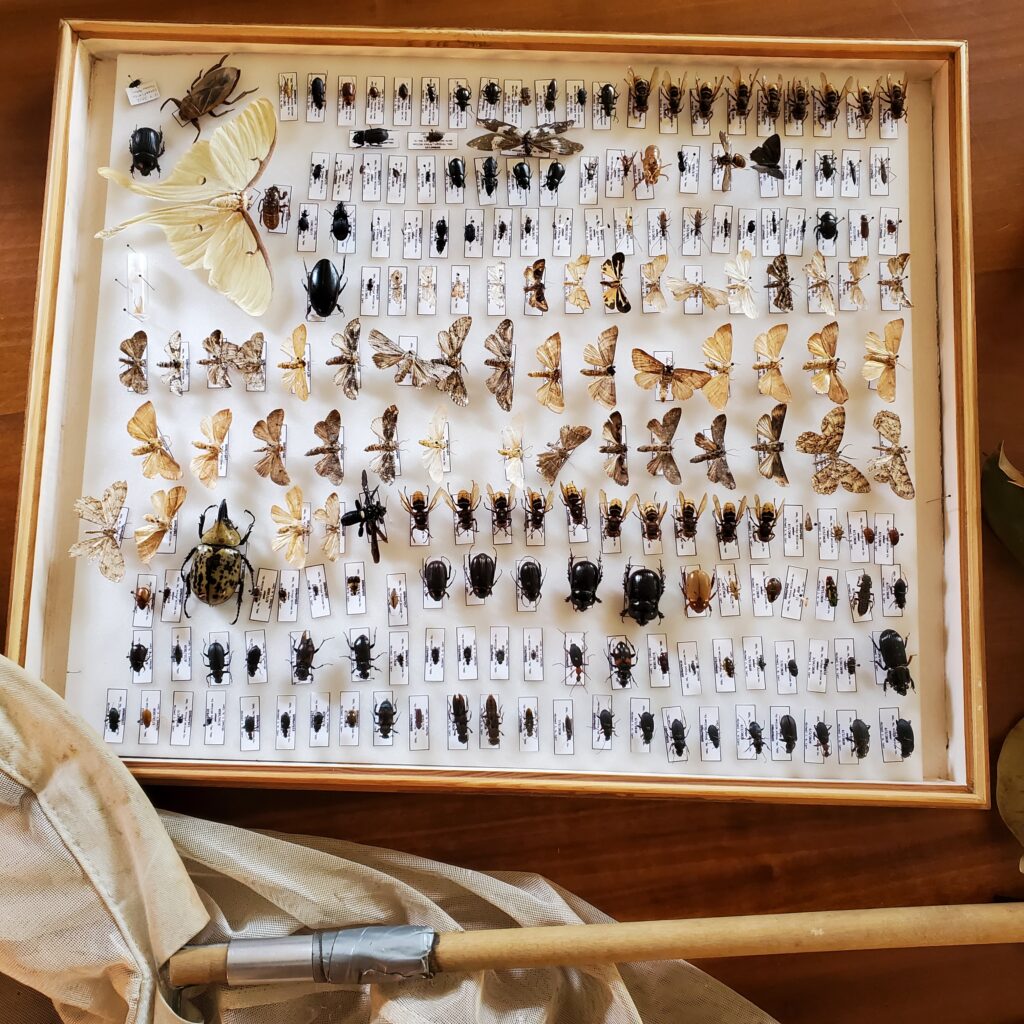 Speaking of Inaturalist, Michael also utilized this citizen science tool to create an online record of his entomological collection. Over the course of many trapping events, he collected, photographed, preserved, and identified almost 200 insect specimens that became the start to our official Bull Run Mountains synoptic (or comparative reference) collection.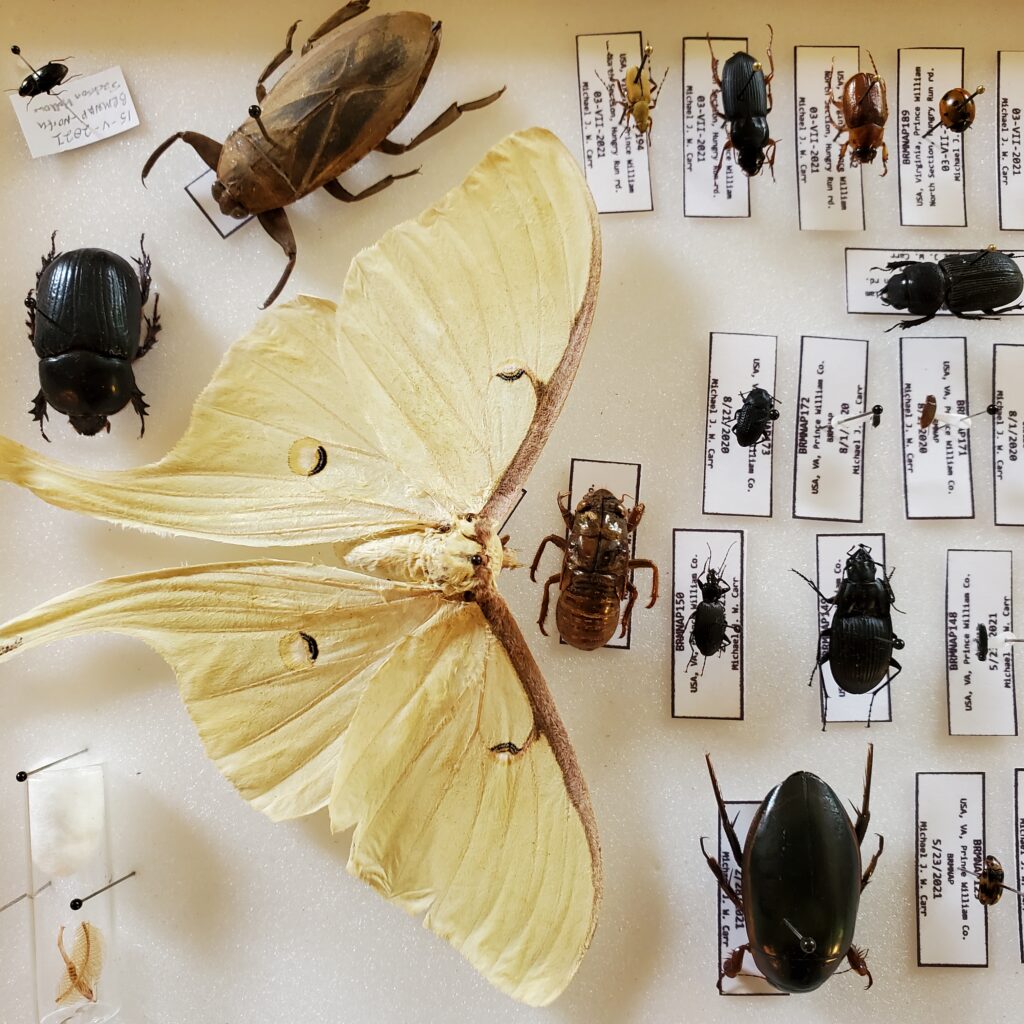 We at the Preserve are so thankful for his scientific contributions, but also for his other forms of volunteering. Michael has helped rebuild a wall at our research outpost, assisted in trail maintenance and invasive plant removal, and brought his enthusiasm and warm smile to countless events.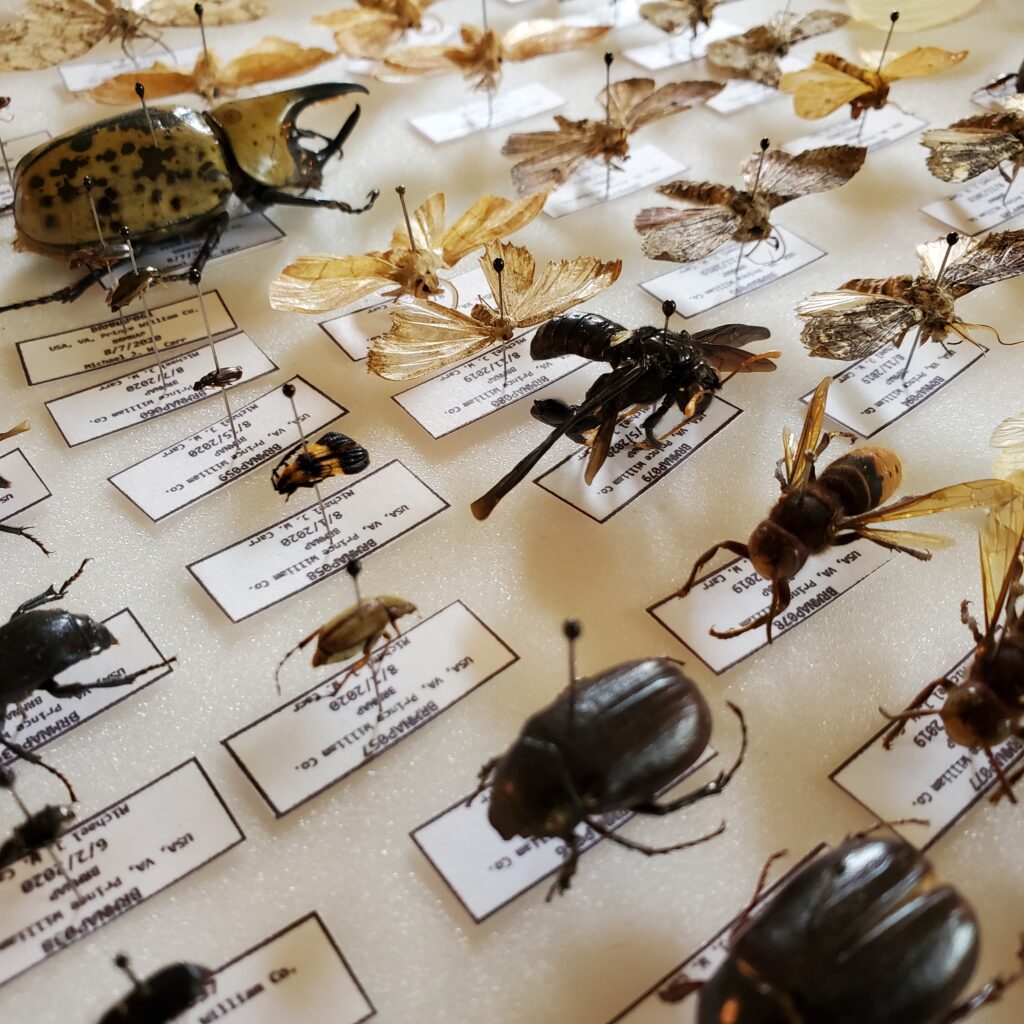 Michael is off to Santa Fe to pursue exciting new opportunities, but his work here at the Preserve has left behind a lasting legacy. Please join us in wishing him well and offering our sincerest thanks for all his contributions!