As preserve specialist here at Bull Run Mountain Natural Area Preserve, people often ask me what my favorite aspect of the job is. My answer is always the same—the variety! I get to wear so many different wonderful hats depending on the needs of the preserve and the visiting fellows who bless us with their expertise. In the six months or so I've been here, I've had the pleasure of assisting paleontologists, herpetologists, ornithologists, geologists, archaeologists, economists, and more. As someone whose answer to "what do you want to be when you grow up?" changed regularly, this is a dream come true. One job I was recently more than happy to take on for a few short weeks was that of librarian!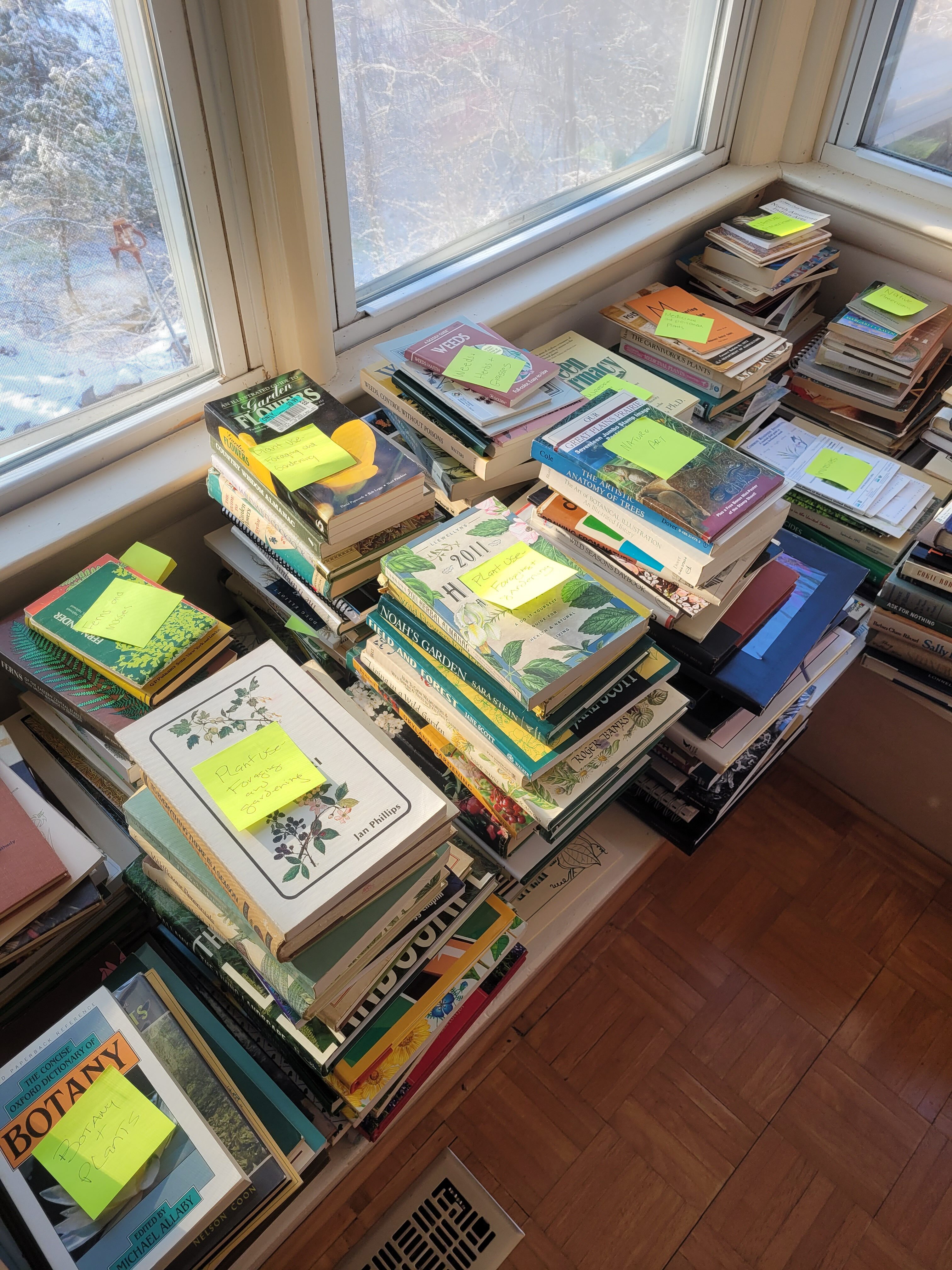 Speaking of talented scientists, Nicky Staunton, a local legend in the botanical community, recently gave the preserve an incredible donation of more than 1,300 books. Ranging in topics from wildflowers to ferns, animals to history, and more, this mini-library now has a new home in the Preserve's Jackson Hollow Research Outpost. Here this impressive collection reflecting Staunton's diverse areas of interest and expertise will have a new life as reading material for our visiting researchers.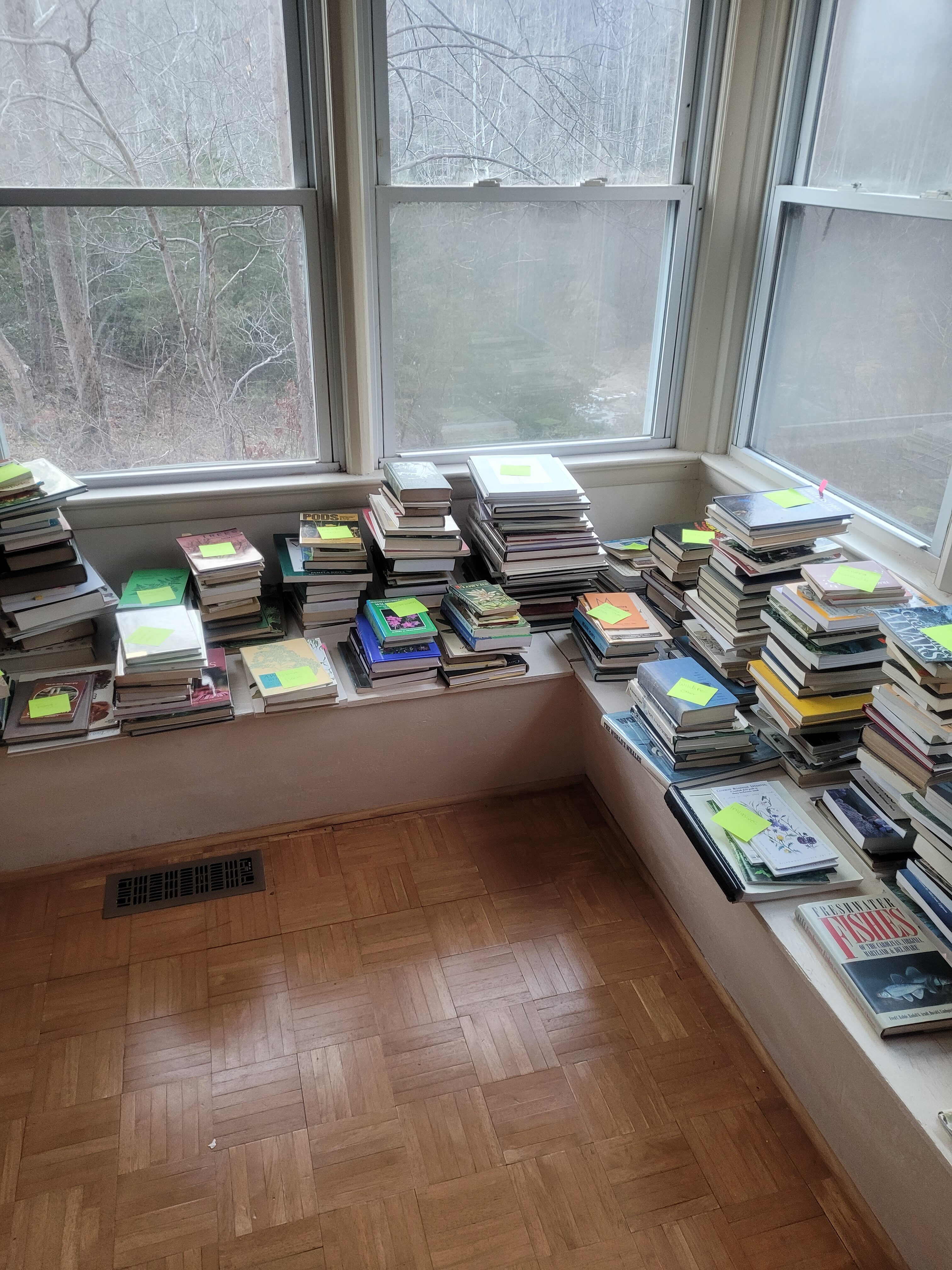 We are still in the process of finalizing the library's permanent home thanks to volunteer and master wood-worker Redmond Manierre, so stay tuned for pictures and some favorite books! In the meantime, we would like to issue sincere thanks to Nicky Staunton and her daughter Lou for facilitating this amazing donation. We would also like to shout out volunteers Sara Causey and Lorenzo Lee Bean for their assistance in transporting the collection. Finally, a very special thank you to former head of collections for Loudoun County Library System Leah Bromser-Kloeden and her husband Marty (who also happen to be my parents) for their work helping me catalogue this impressive collection!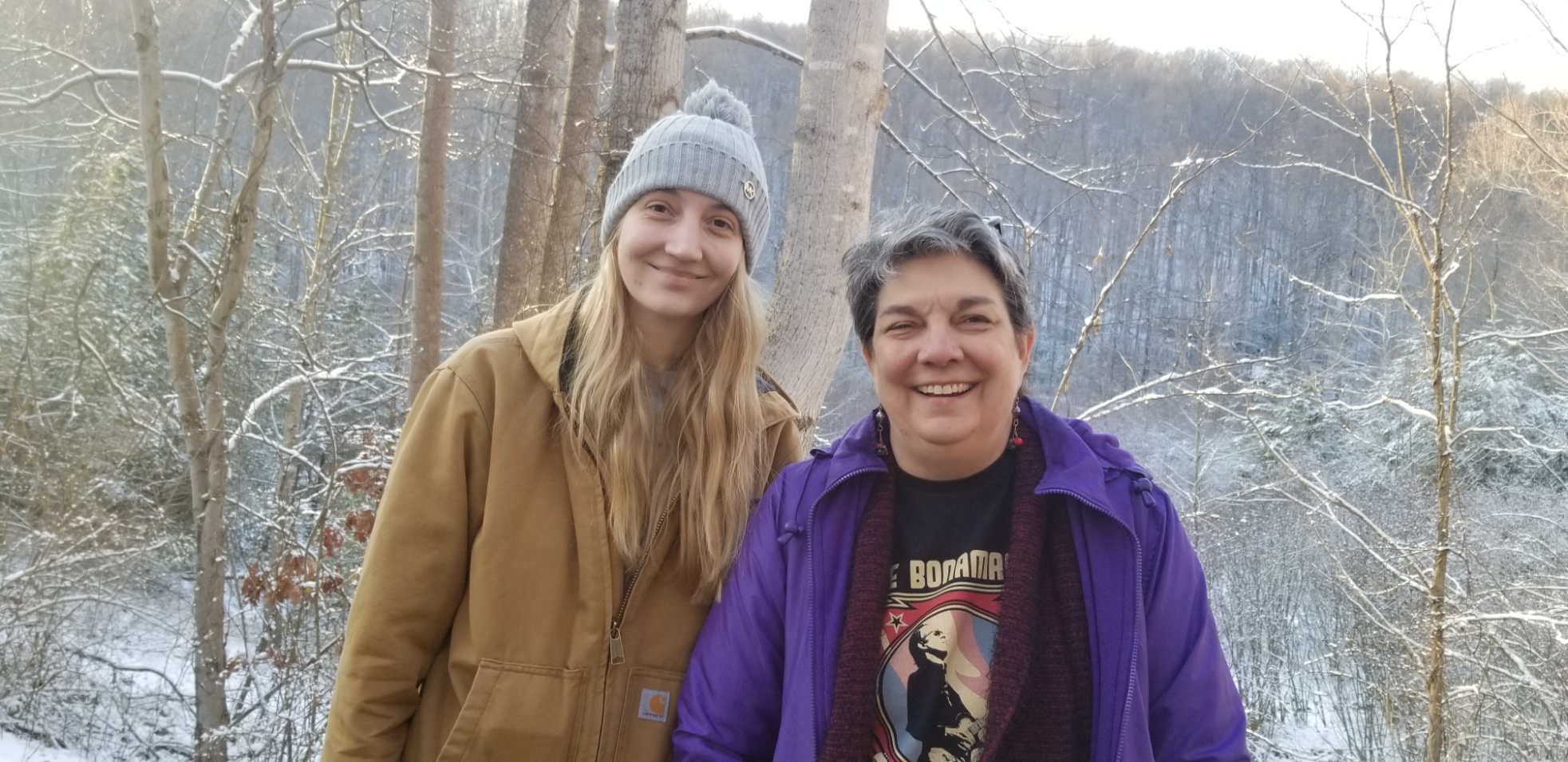 It truly does take a village here at BRMNAP, but we wouldn't have it any other way.