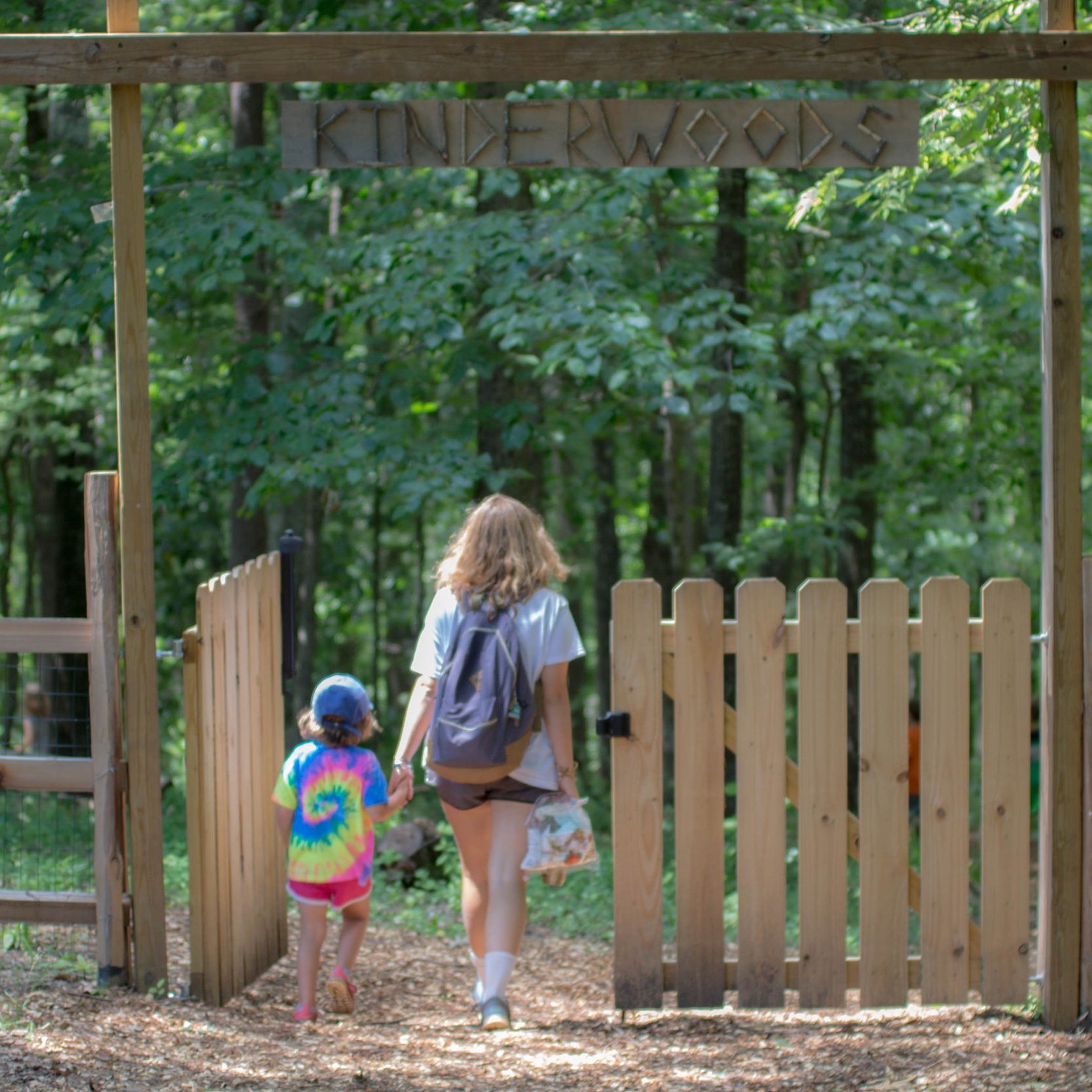 When Amy Bonnette leaves her office, she might spot a child hanging out in a tree or hear the shouts of kids playing tag in KinderWoods, a children's outdoor playspace. "It's like working in a treehouse," she says, and she wouldn't have it any other way.
Bonnette is the executive director of Camp-Kum-Ba-Yah, an urban forest in the heart of Lynchburg and a year-round environmental education resource for area kids aged 5 to 13. Programs include environmental education curricula with local preschools, elementary and middle schools, plus the nature-themed "Young Buds" program for preschoolers.
But the heart of Camp-Kum-Ba-Yah's programming is its summer camp: a day camp offered in eight week-long sessions, from late June to early August. "It's a great experience for the kids," says Bonnette. "Because it's eight to ten campers in a group with two counselors, the campers and counselors form a close bond." Week-long scholarships are available, and the camp partners with the Lynchburg Boys and Girls Club, Jubilee and other local non-profit organizations and schools to make sure that all of the area's children get a chance to come learn and play in the woods.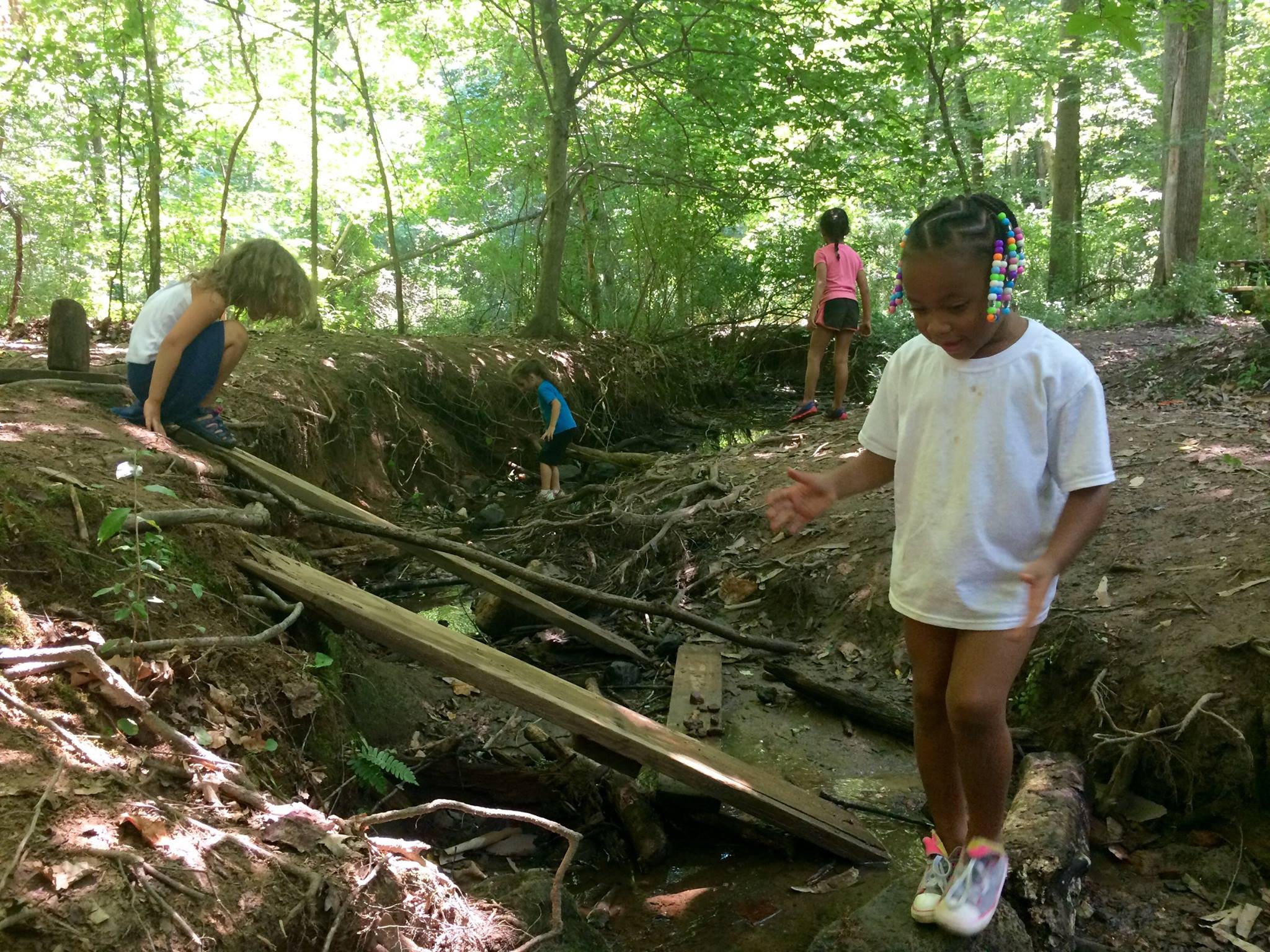 A typical camp day is full of fun physical challenges: zip line, fishing, climbing wall. Swimming lessons are offered daily in one of the camp's four pools. Kids help in the vegetable garden and go on scavenger hunts in the woods.
Each group has its own campsite, and most days the kids cook their own lunch over an open fire and fetch water to cook with. "The kids get a sense of empowerment and purpose" by teaming up to cook their meals, Bonnette notes. "They learn to think through meal prep and cleaning, and they try new things."
The COVID-19 pandemic cancelled camps in 2020, says Bonnette, but campers came back strong in 2021, with 400 individuals attending over the course of the summer. In a normal year, that number is 640. "Kids [in 2021] were so thankful to be outside, to be free, to have those social connections," she adds. "There are many positive health benefits associated with exploring the woods."
Bonnette anticipates being back at full capacity in 2022 when, thanks to many individuals and businesses and grants from the Virginia Land Conservation Fund (VLCF) and the Lynchburg Community Foundation, Camp Kum-Ba-Yah will finally own Cosby Woods—land that it has leased from Lynchburg Covenant Fellowship until now.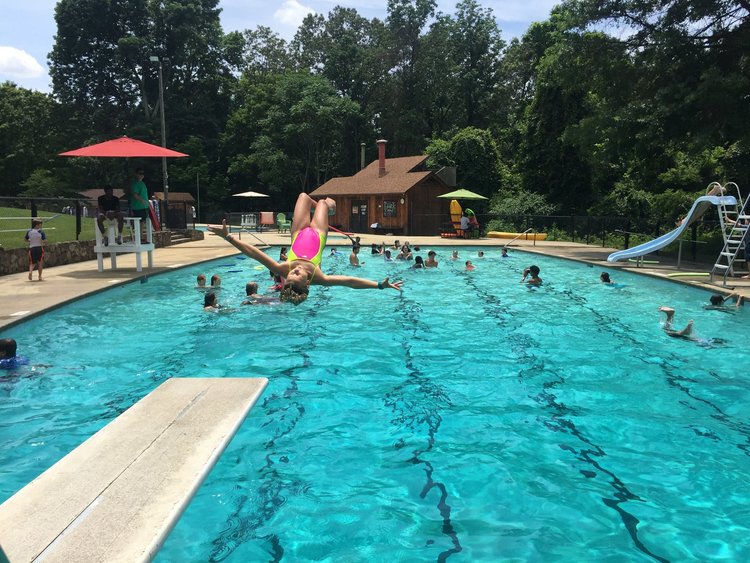 The woods are named for Bev Cosby, the minister and social justice advocate who founded Camp Kum-Ba-Yah on family land in the 1950s. His question, "Where will the children play?" became more urgent by 1961, when the city closed its public pools as an alternative to integrating them. Rev. Cosby invited families from two local Black churches to use the camp pool, and his vision of a camp for all children continues.
Camp Kum-Ba-Yah now has 42 of its 47 acres protected by an open-space conservation easement granted to the Virginia Outdoors Foundation. The new 1.7-mile Cosby Trail encircles the camp and is open to the public, extending the benefits of Rev. Cosby's vision to the entire Lynchburg community.
"We were thrilled to welcome the community to use the trail any time," Bonnette says. "We want everybody to find a place in these woods."