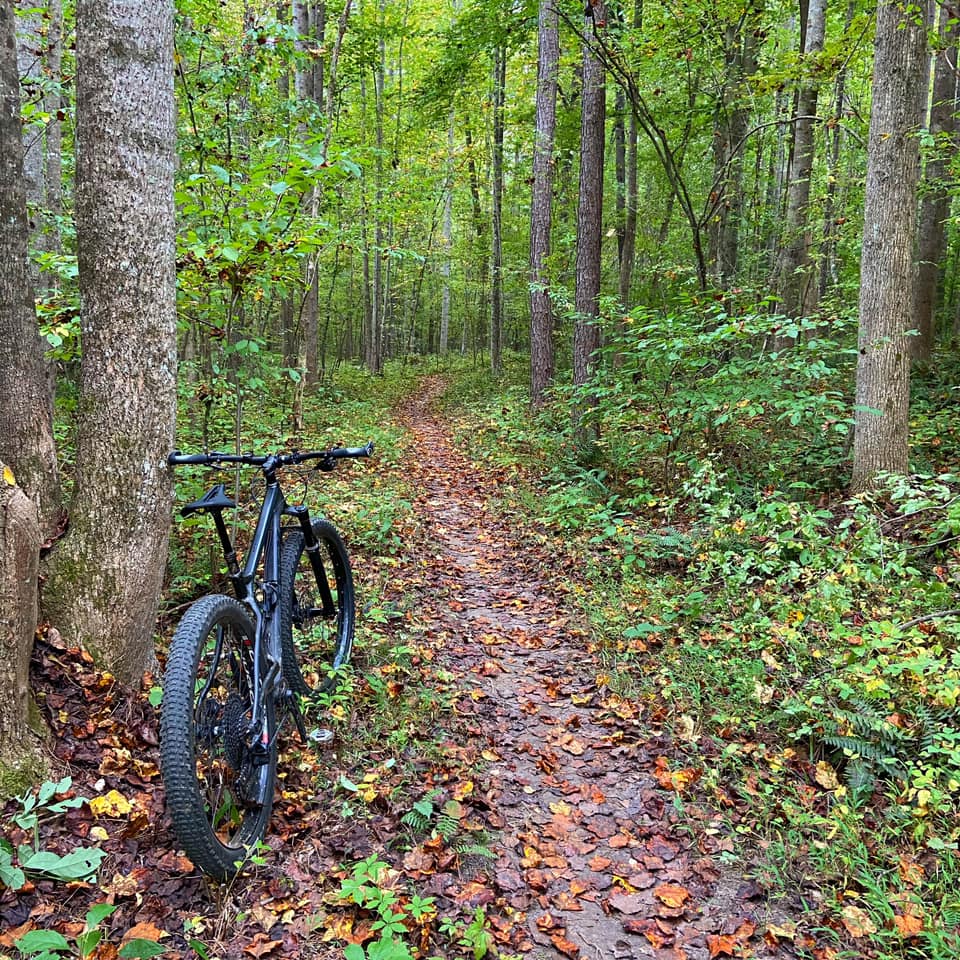 In 2020 the number of people using mountain bike trails across the country spiked as much as 500 percent compared to the year before, according to Forbes magazine. While some of that was driven by the COVID-19 pandemic, the number of people taking part in the sport has steadily increased for a decade.
Based on his own experience, RVA Racing team member and coach Dennis Dempsey thinks he knows why. "It's not just about winning a race," he says. "It's about being outside in the trees and fresh air, enjoying the terrain, and encouraging other people to do well."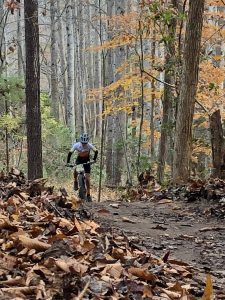 Dempsey and his team are part of a growing community of mountain bikers that relies on the 9 miles of single track in Leake's Mill Park for opportunities to both hone their competitive edge and take in the natural beauty of the trail.
"It's characteristic of the type of trail a lot of us who have been in the sport for a while cut our teeth on," Dempsey says. "It's the kind of trail that keeps you on your toes."
For beginners, there is a skills park with short loops that circumnavigates the Leake's Mill parking lot. "If you're just learning and you need a break, there are lots of bail out points," Dempsey notes. "You end up at the parking lot and you can try again."
The mountain biking trails are the newest addition to amenities in the 176-acre park, which also hosts busy athletic fields, multipurpose trails for walkers, and picnic shelters. "It's unique in the county," says Parks and Recreation director Jessica Kronberg. "It's our primary soccer complex and one of the most well-used of our parks. And there is a destination aspect to it because of the mountain biking trails."
More than half of the park has been protected by a VOF easement since 2010.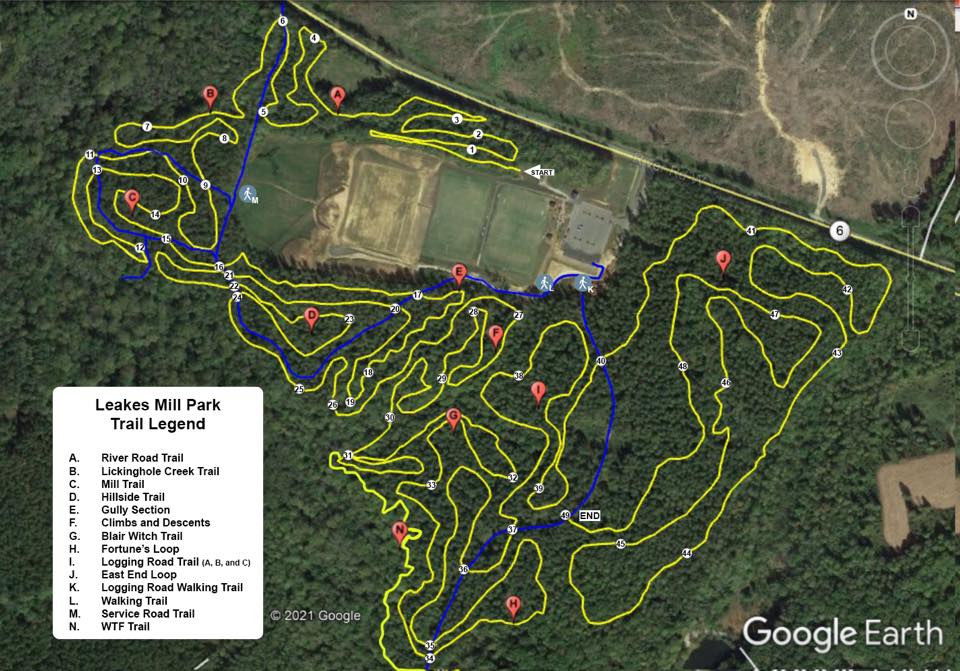 Mountain biking enthusiast Bob Wheatley knows the destination trails well; he volunteered to design and build them. "It's really gratifying to see how many people have come to use them," he says. "There's lots of usage coming from people who walk and hike, and more mountain bikers all the time."
He adds that Leake's Mill has become the home trail for the Goochland County Composite Mountain Biking Team, made up of students in grades 4–12. "It's a pretty solid team and it's growing," says Wheatley. Both experienced and novice bikers make up the team. "We in the mountain biking community just want kids to come out and get on bikes—from the littlest on up."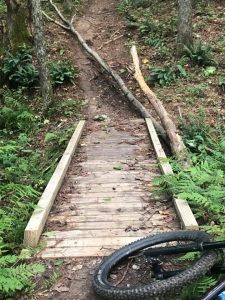 Wheatley didn't just build the trails, he takes care of them, too. He administers the Leake's Mill Park Trails Facebook page, which gives users trail updates and information about volunteer workdays along with photos. "The community involvement aspect is the most satisfying," he says. "We've become a really cohesive group of trail stewards who help keep them in shape."
Thanks to their work maintaining the trails, the park has begun to host not only RVA Racing events for mountain bikers, but also marathons for Race Team RVA—an ultramarathon training team who ran their first "Gritty" marathon at Leake's Mill in November.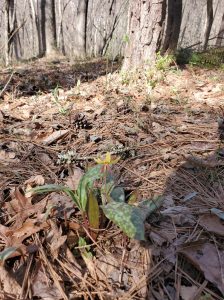 Dempsey is happy to share and maintain the trails with other types of users. "It's important to be good trail stewards," he states. "We know if we don't support these trails, we're not going to have them for long.
"Everyone comes to the trails for different reasons," he adds. "But once you get there you transition from being a user to an advocate to an empowerer. That may mean different things to different people, but the trails are the foundation for any of that to happen."