Emmett Snead and his family have been selling cut-your-own Christmas trees on his farm 10 minutes outside of Fredericksburg since the mid-1980s. Five days a week, Wednesdays through Sundays, from black Friday through December 20, the farm averages 386 visitors a day.
That sounds like a lot of trees, but as Emmett tells it, "The trees are secondary. Only about 10% of people come to buy trees. The rest come to enjoy the farm." 
The Sneads aren't exactly sure when the farm became a destination.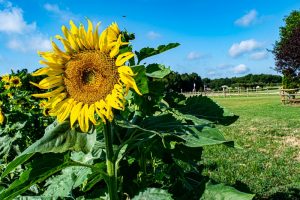 There had always been a roadside stand where they sell their namesake asparagus and other produce. One autumn the family started offering pick-your-own pumpkins, and eventually they added berries and sunflowers in the summer and Christmas trees in the winter.
But daughter Emmie can point to the exact spot where it all started: a single concrete slab near the farmhouse. "People started coming on to the farm just to wander around in the summer, so we put out some tricycles and all sorts of stuff there for kids to play on."
Soon, she says, they were re-purposing the nearby greenhouse into a learning shed, where seasonal information about how things grow on the farm is posted for kids to learn from all year long. Then they added a second play area, and then a gigantic sand pile where kids can climb, dig holes and build castles.
"It snowballed," she says. "Now we're open every season, with trails that go into the forest behind the back field, picnic areas, more play areas along the creek, plus the mountain slides and the pine forest maze."
There is also a hay barn with rope swings for more opportunities to play. As Emmie puts it, "There are so many places to explore; kids can tap into their inner wanderlust."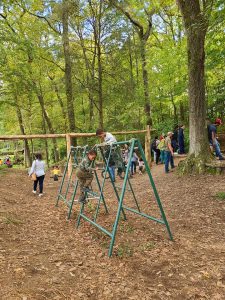 And then there are the animals. The farm provides visitors with the rare opportunity to get close to horses, llamas and sheep. "Horses are a focal point here," Emmie notes. "People come back to see them over and over again, they learn their names, they build relationships with them."
Her father underscores the importance of letting people get to know the 266-acre farm. "You'd be surprised how few people have gotten that close to a horse, or any large animal," says Emmett. "It's something people want to experience."
To preserve the possibility for that experience into the future, Emmett protected the farm with an open-space easement held by the Virginia Outdoors Foundation in 2011.
Emmie, who works at Mojave Desert Land Trust in California but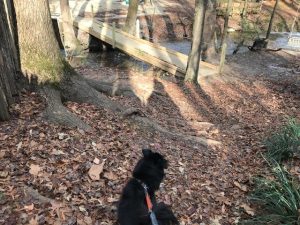 returns when she can to help her parents out, believes that the outdoor experiences the farm provides are more important now than ever. "I've seen it grow from that little concrete slab to what you see here now, and it's always been a resource, but like so many things during a pandemic, it's become essential."
For information on Snead's Asparagus Farm's pick-your-own programs, joining the CSA, and visiting hours, visit the farm's website or Facebook page.