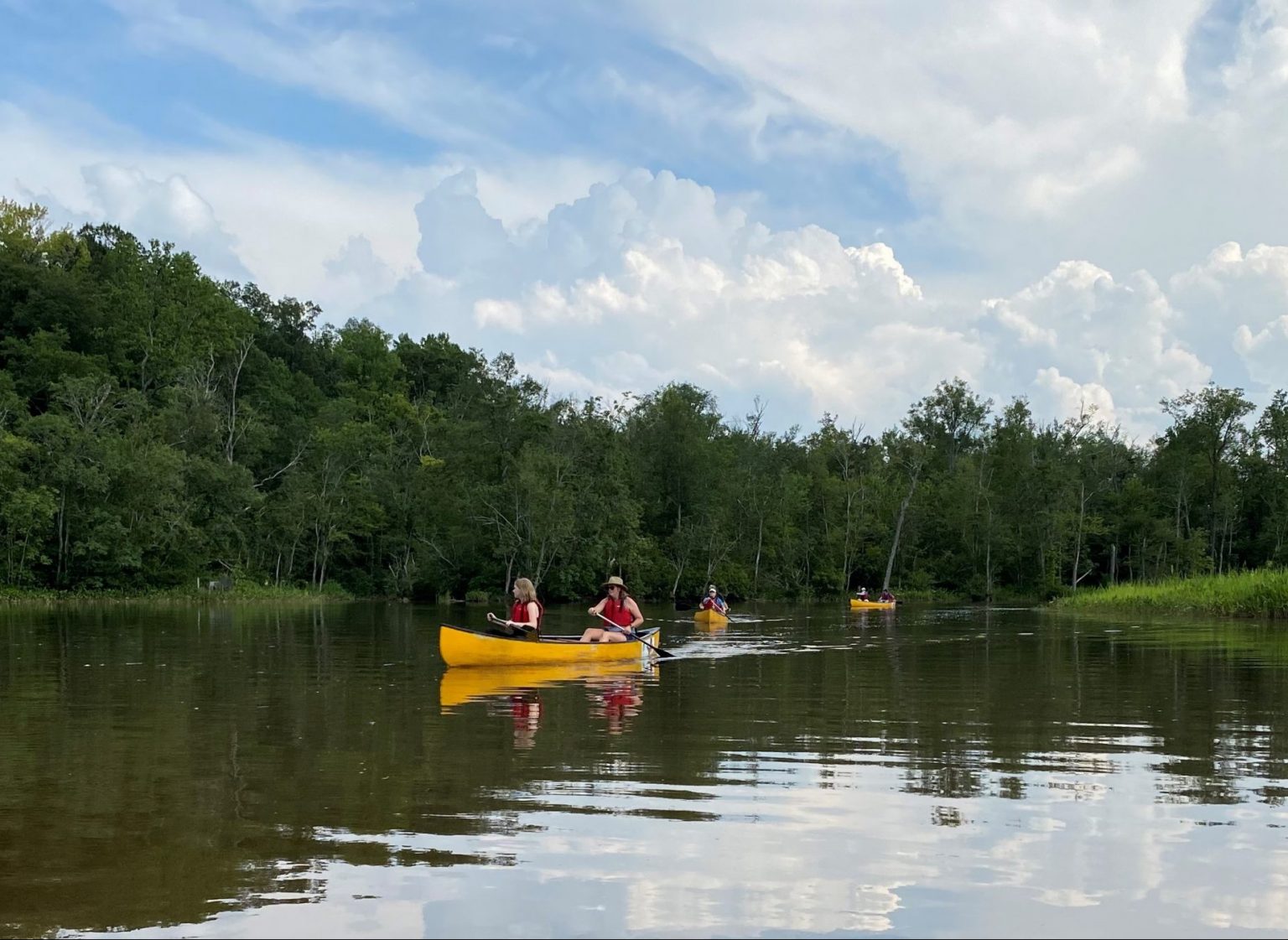 The James River Association (JRA) wants to help Virginians get to know the river better, one paddle at a time. That's why, in partnership with the Capital Region Land Conservancy and VOF, JRA has acquired a 12-acre parcel along Turkey Island Creek just before it flows into the James, meeting up with the river right across from the Presquile National Wildlife Refuge.
JRA is developing a canoe and kayak launch on the site, which lies in an area where river access is scarce, but natural views abundant. "It's really a wonderful stretch leading up to the river, and it compliments Presquile perfectly," says Justin Doyle, JRA's Community Conservation Manager. "Once you approach the mouth of the James from the creek, the sky really opens up and you can see a lot of territory. It's a great birding spot."
The Virginia Capital Trail passes by or through the site for nearly two miles, and there are plans to create trails and other amenities for cyclists, giving them access to the creek and riverbanks, as well. The parcel contributes to roughly 1,000 acres of land protected in the area by conservation easements. Presquile National Wildlife Refuge provides an additional 1,300 acres of pristine habitat on the other side of the river.
JRA is planning to improve the existing driveway and to install rubber matting to improve traction for paddlers getting in and out of the creek. They will also provide interpretive signage about the area's natural and cultural resources.
"There was some archaeological survey work done in 2013 that shows that the site was likely used by humans throughout history," Doyle says. "If you're standing on the bank, you can see how easy water access there must have been. It's always been the logical place for humans to get on the water."
The property was until recently part of the privately owned Malvern Hill Farm, an 878-acre property encompassing farmland and historic battlefields in Henrico and Charles City County. The owners protected a portion of the farm with an open-space easement deeded to VOF in 2001. They then transferred ownership to the National Park Service, which manages the land as part of the Richmond National Battlefield Park.
The smaller parcels to the south side of Route 5 and fronting on Turkey Island Creek were left out of that agreement, but JRA saw the potential for river access, and VOF was able to help, using a $100,000 grant from its Preservation Trust Fund to enable the Capital Region Land Conservancy (CRLC) to acquire the entire Malvern Farm property. CRLC then transferred ownership of the parcels along Turkey Island Creek to JRA.
While waiting for permits on improvements, JRA is organizing two guided canoe trips (the first leaving at 3:00pm and the second at 5:30pm) on the first Wednesday of each month. For more information and to register, check out their website.