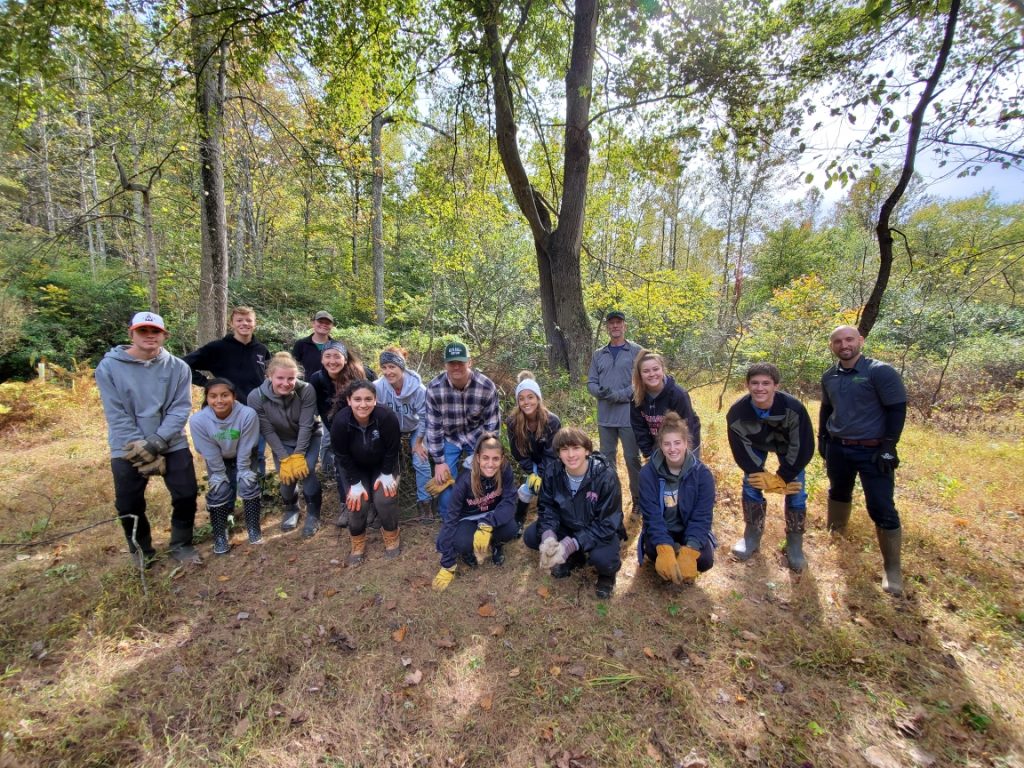 Madison High School students and staff dedicated the morning of October 19th to join VOF staff in continued stream restoration efforts in our Jackson Hollow section of the Bull Run Mountains Natural Area Preserve. Students planted 20 black willow (Salix nigra) trees along Catharpin Creek and removed invasive species taking up valuable real estate along the creek banks.
This portion of our ongoing stream restoration effort was supported through grant funding obtained by Madison High School biology teacher Dick Gongaware. The grant money was used to purchase the 20 trees and all tools and equipment needed for the project.
Black willow trees are beneficial for the Catharpin Creek ecosystem for a number of reasons. They provide textured shade cover and are excellent soil binders. The shade provided by these trees and close proximity to the creek is intended to create a shaded, cooler environment to keep water temperature lower throughout the year within the creek, which is ideal for brook trout habitat. The fibrous roots of the tree prevent soils from being washed away, stabilizing the stream banks.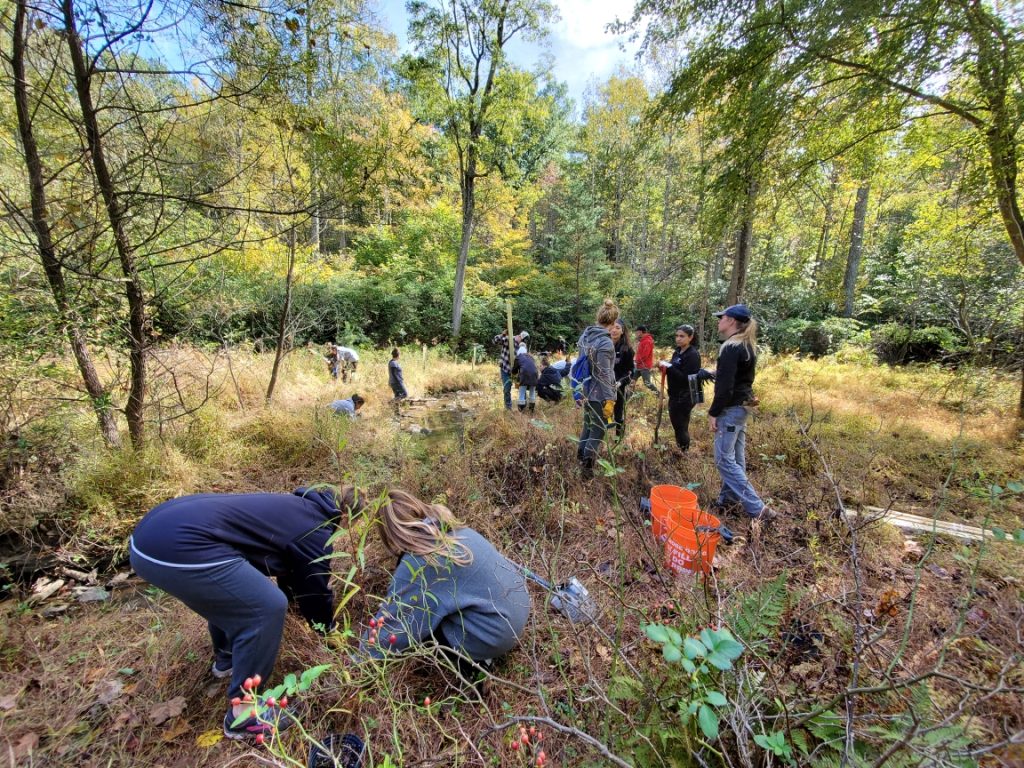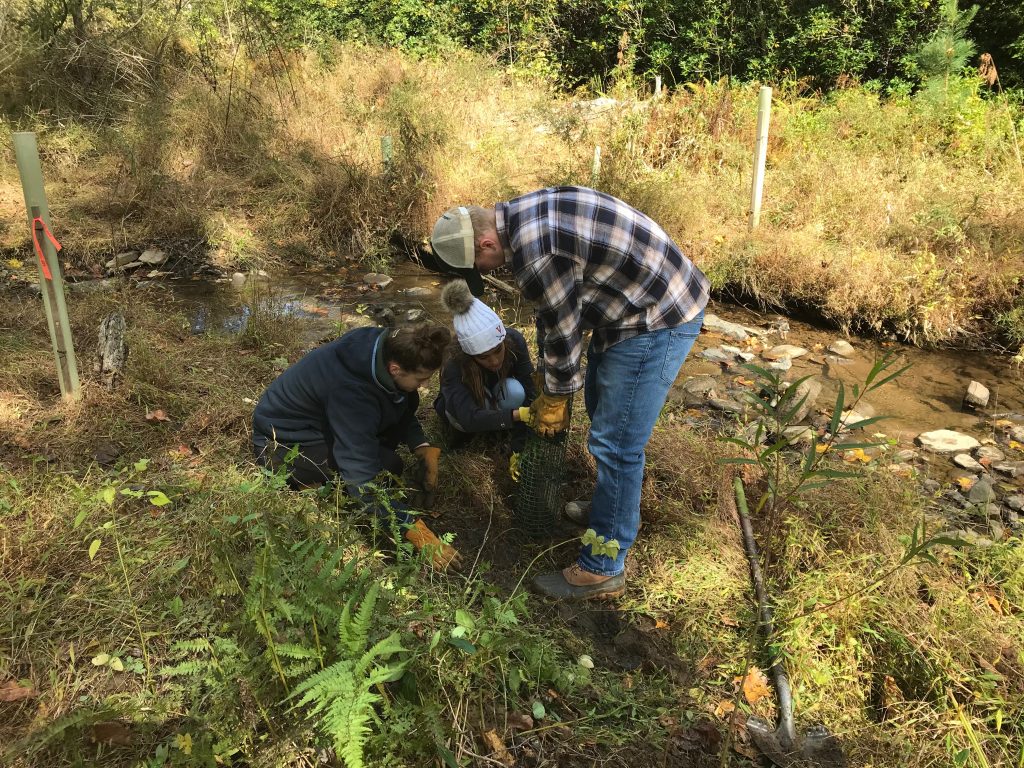 Stream restoration efforts in Jackson Hollow are all geared toward creating a more hospitable stream environment for our native brook trout population. Regular brook trout reintroductions occur in Catharpin Creek as part of VOF's partnership with Dr. Kirk Smith, many dedicated high school students, the Virginia Department of Game and Inland Fisheries, and Trout Unlimited's Trout in the Classroom program. Our hope through these reintroductions and stream restoration projects is to establish a thriving population of brook trout in Catharpin Creek, providing a study site and model reintroduction and restoration site for similar areas.
We have more work to do with this funding and are planning a phase-two stream restoration project. Stay tuned for more information on our continued work.
To see footage of our workday, check out this short video shot and produced by a local college student, Alden Grayson-Funk. We think he did a top notch job – so please check it out!