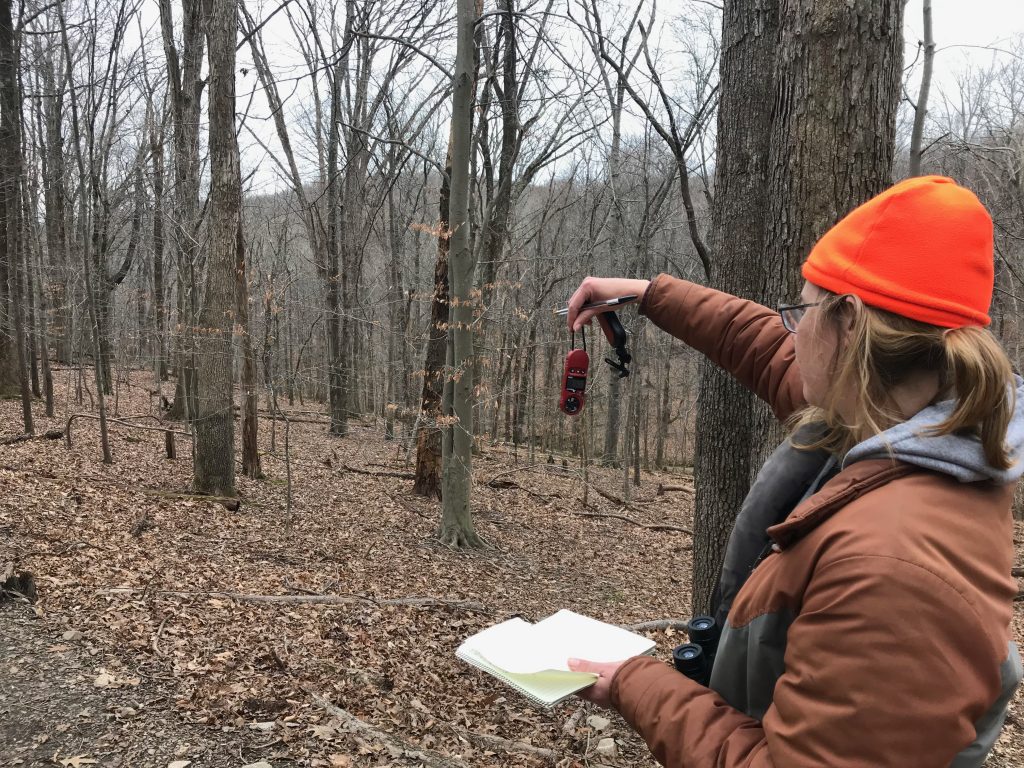 Want to hear a little about ticks? We know you do – they're everyone's favorite arthropod! The Preserve functions as a living laboratory, where several species monitoring projects are occurring at any one time, both by VOF-BRMNAP staff and outside user groups. Valerie, a member of the Merrimack Farms Virginia Master Naturalist Chapter, has just finished a tick monitoring study on the Preserve. She goes through her monitoring protocols at each of her survey sites: checking air temperature, humidity, and pulling a cotton-like fabric across the ground to attract ticks. She checks every few meters for ticks and collects any she finds as specimens to identify and further study.
Unfortunately for Valerie's research purposes (but perhaps welcome news to our visitors), she hasn't found many ticks on the preserve this year. Some possible hypotheses for this? Maybe it's the incredibly wet year that we have had, or the larger range of animals throughout the preserve that cause the ticks to widely disperse… she's not sure! But that's the beauty of research – it can give you more questions and lead to more avenues for study!
All research on the Preserve, especially removal of flora and fauna, requires special research permits through VOF. This helps us ensure all research conducted on the preserve is ethical and helps us keep track of what is happening on the mountain. Next time you visit, ask VOF-BRMNAP staff about the monitoring projects occurring on the Preserve. We are always working to learn more about the unique ecology of Bull Run Mountains NAP to help us make more informed and effective management decisions.