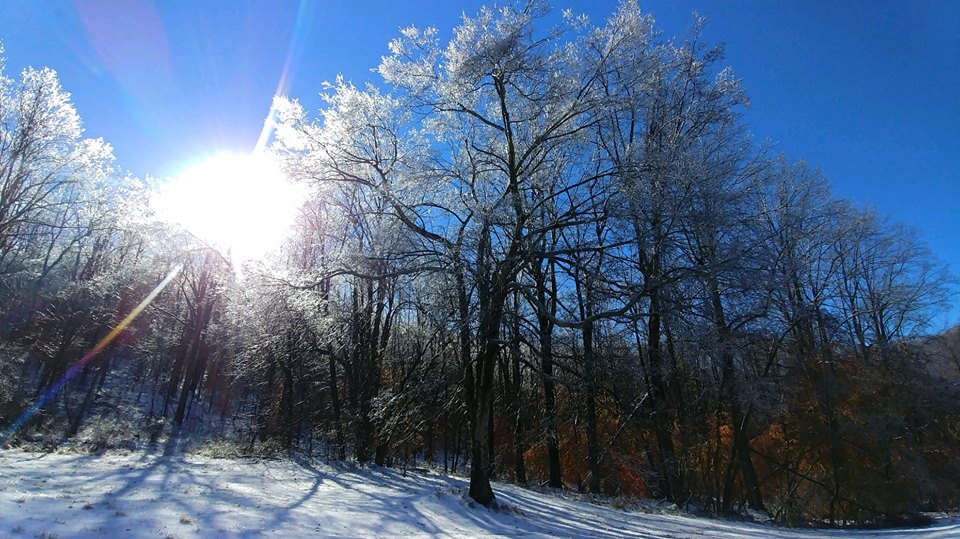 After reviewing our visitation data and annual management goals – and receiving valuable input from the surrounding community, preserve visitors, partners, staff and volunteers – we are excited to announce that there will NOT be a 2018 winter closure this year at the preserve! Instead, we will have a slightly earlier hour of closure (4:30pm), from November 15th to March 15th each year (to coincide with the lack of afternoon daylight). Our days of operation will remain the same (Friday, Saturday and Sunday).
As a reminder, we at VOF-BRMNAP are perpetually tasked and dedicated to mitigating and minimizing the impacts of public visitation on the preserve's ecosystem. Our goal is to be able to perpetually offer a truly great place to come experience the magic and wonder of nature – no matter the season! The Virginia Outdoors Foundation worked with DCR-Natural Heritage to permanently protect what is now VOF-BRMNAP to provide us all with an incredible opportunity to utilize this preserved space as a living classroom, laboratory and museum – a natural oasis in the ever-changing corner of the world that is Northern Virginia.
We could not do this without your support and want to thank you all for supporting these goals!
Please plan on visiting this winter and showing us that you support and appreciate our new OPEN winter schedule and, while visiting, please do keep in mind that BRMNAP is a nature-focused preserve (rather than a recreation-focused park). Mindful and careful visitation practices will help ensure that we can sustain these increased hours of access and keep our preserve's ecosystem healthy and our trail network maintained!
Looking forward to seeing you all on the trails! Though don't forget to bring those scarves, mittens and coats – it is looking like it may be a cold one this year!
New, year-round hours for the preserve are as follows:
8:00am – 6:00pm    March 16th – November 14th
8:00am – 4:30pm    November 15th – March 15th