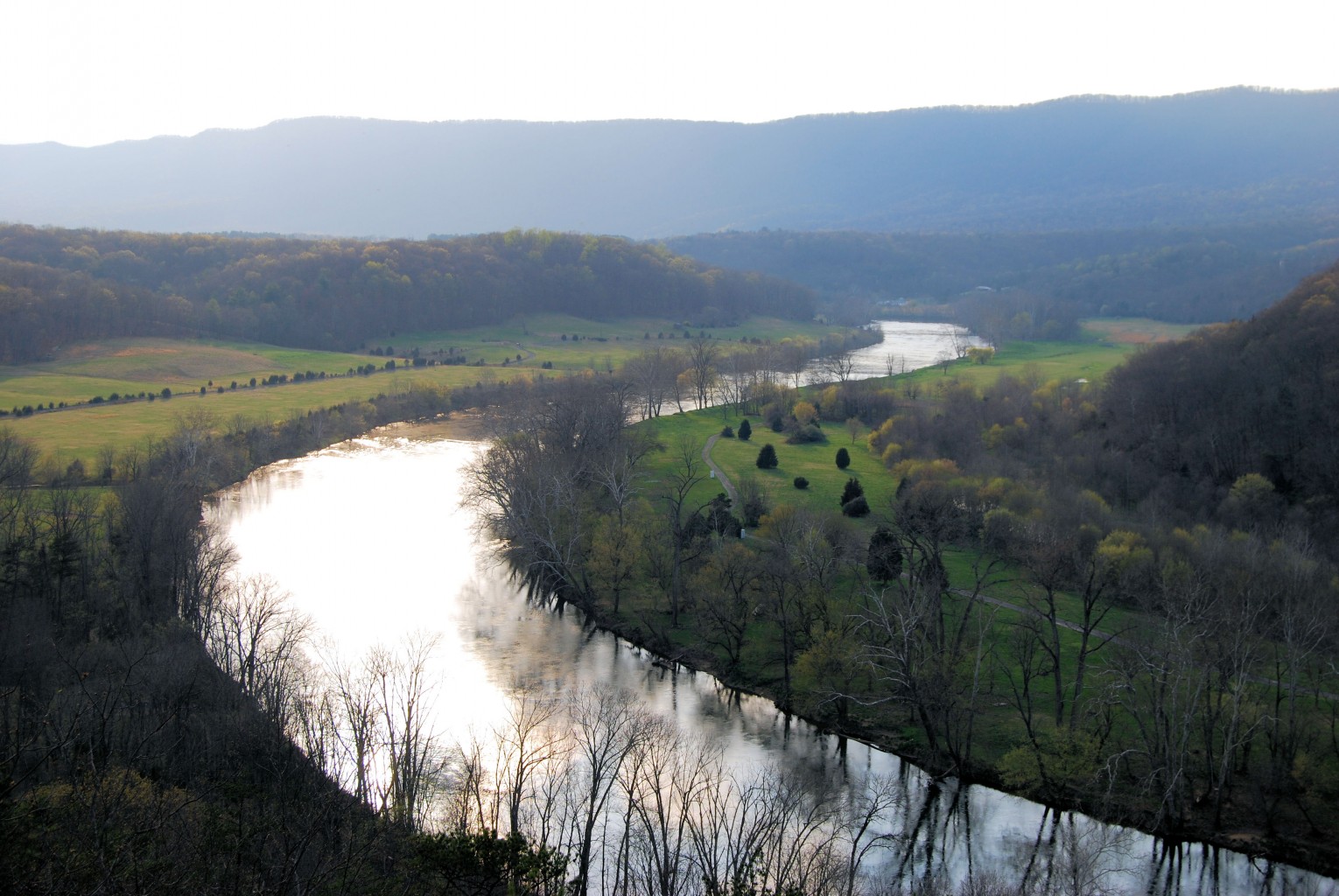 VOF invites partners and landowners to celebrate 50 years of conservation achievements in the Shenandoah Valley Region at Shenandoah State Park in Warren County.
NOTE: When you arrive at the gate, tell the parking attendant that you are there for the VOF 50th Celebration. Parking fees have been kindly waived for our event by the Department of Conservation and Recreation.
We will be meeting at the Massanutten Shelter.
Program Highlights
Honored guests and speakers will welcome us. Homemade ice cream and homemade Italian ice catered by C&C Frozen Treats of Front Royal.
VOF's Laura Thurman will lead us on the trail to Culler's Overlook that offers a magnificent view of the Shenandoah River and Massanutten mountains.
Multiple easement donor Bruce Ingram will be signing copies of his new books titled Living the Locavore Lifestyle and James River Guide. To learn more about the author and his books, visit https://sites.google.com/site/bruceingramoutdoors/.
Organized VOF activities will occur until around 3:00 pm. We hope that all will visit with guests and take advantage of the park offerings thereafter.
Many trails exist throughout the park for strolling, hiking or biking. Further information on the trails can be found here.
The Shenandoah River is a popular destination for canoeing and kayaking. The park has 5.2 miles of river frontage, with many areas available for launching canoes, kayaks and tubes. The river is fairly shallow and there are no major rapids (nothing above class 2 typically). The park does not offer boat rentals. Virginia Canopy Tours near our Massanutten Shelter will rent river tubes and host zipline tours. Visit the Virginia Canopy Tours website to make reservations!
For those interested, the park will begin a Hooked on Fishing program at 5:00 pm at the main canoe launch area. Bring your own rod if you'd like to participate. Details about this activity can be found here.