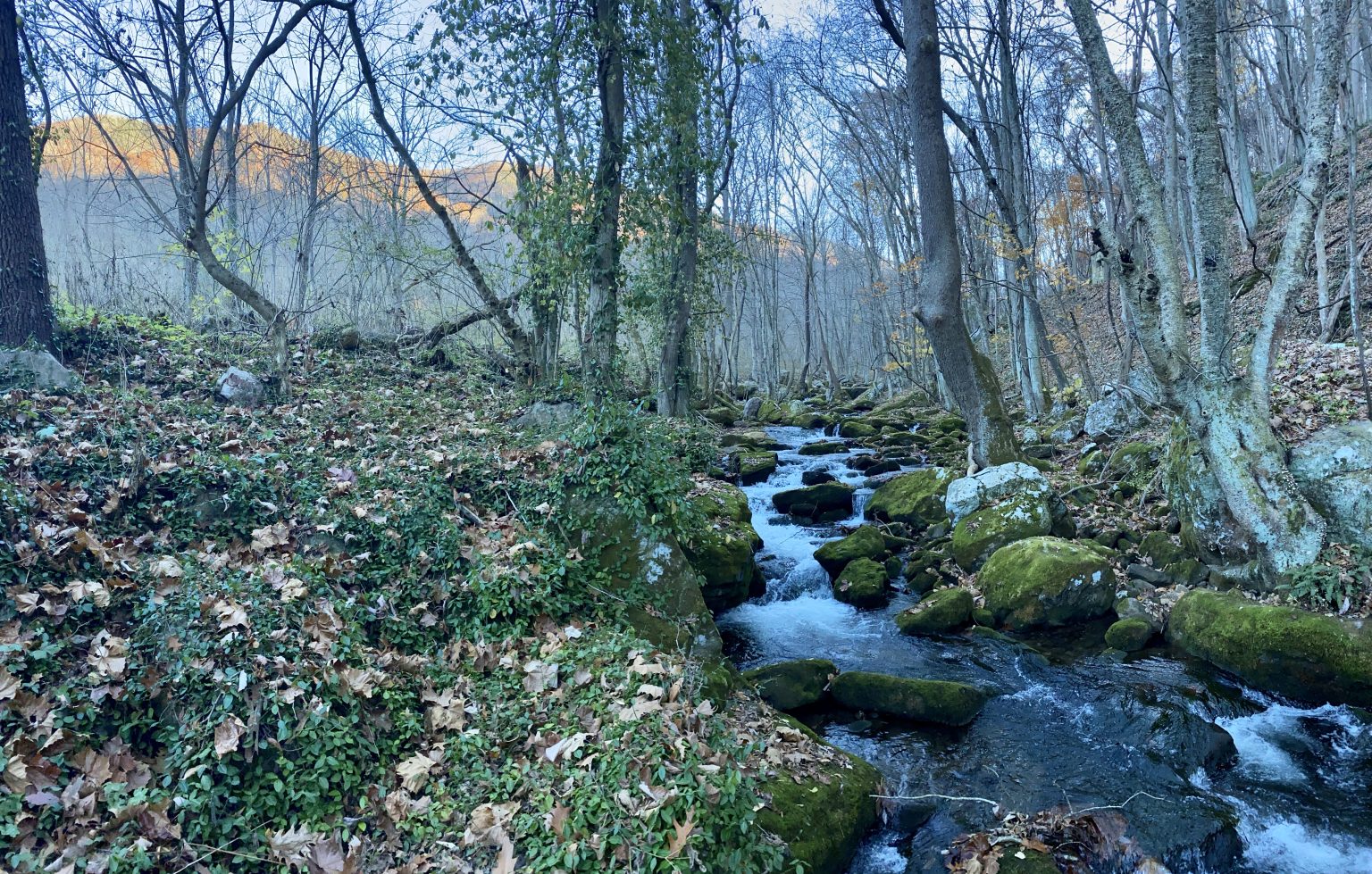 Ask Ralph Robertson to tell you about Mill Creek Nature Park, and he'll ask you how much time you have. "I could tell stories for hours.  I don't mind chances to brag on it," he jokes. The 147-acre park's hiking and biking trails take users past waterfalls, over creek crossings, and up a mountain with scenic views overlooking the Town of Narrows. Robertson has earned some bragging rights, as he has built these trails himself with some help from friends, either by clearing blowdowns from old logging roads or bushwhacking new sections from scratch.
Now that work will be protected and enhanced with a grant from the Virginia Outdoors Foundation's Forest CORE Fund. The grant covered the Town of Narrow's costs of donating an open-space easement on the Mill Creek parcel, as well as helped pay for a makeover of the trailhead, including a new restroom, plans for an enhanced drainage system, and sturdier signs.
The Forest CORE funding enabled the town to achieve two things at once, says town manager, Terry Nicholson. "That mountain forms the viewshed of the entire town. The conservation easement was a way to make sure that viewshed was protected into the future, and the grant allowed us to add amenities that make the public access even better." 
Access is beneficial to both out-of-towners and locals. Users of the Appalachian Trail can hike into Narrows and the nearby town of Pearisburg to rest and restock. There are also a lot of people who come in from Blacksburg, says Robertson, "but the thing I love and that really makes me feel good is how many locals use it. And they take pride in it and keep an eye on it. I think it really helps the community."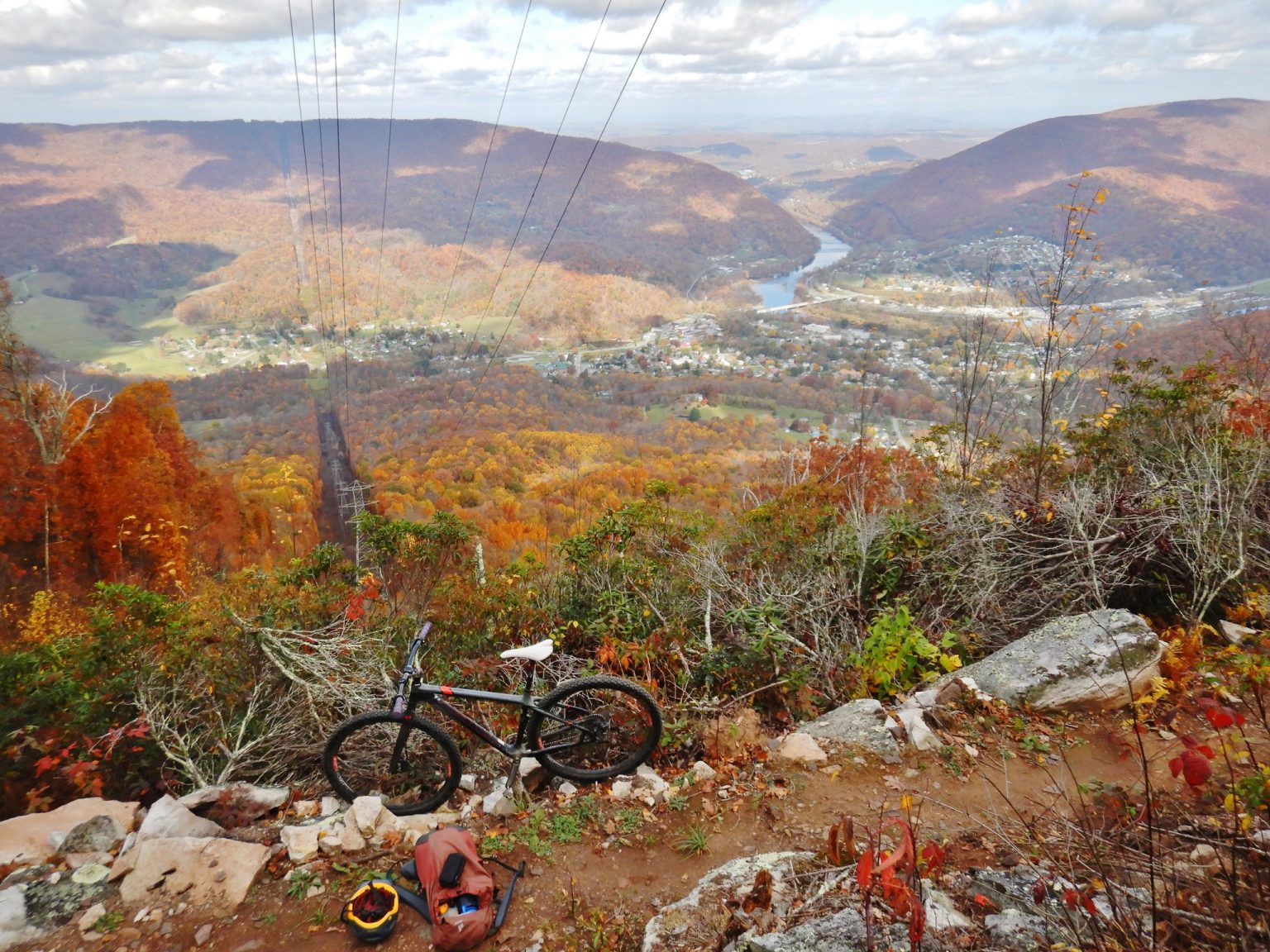 Robertson leads a New Year's Eve hike along the newest trail which gets longer as he builds it out every year. "Last year we had over 20 hikers," he says. "Lot of the folks like coming back just to see how much longer it is than the year before." Currently known as "Ralph's Trail," the new trail is also great for mountain bikers, connecting riders with the Sentinel Point overlook and then back down to the waterfalls, a seven-mile loop. "From Sentinel Point you're looking through the gap the New River formed between East River Mountain and Peters Mountain," Robertson says. That's where the New River narrows, he adds, which is how the Town of Narrows got its name.
For more information on Robertson's New Year's Hike, look for an announcement on his Facebook page in December. To get more tips on the trails or to download a trail guide, visit the Town of Narrows website.