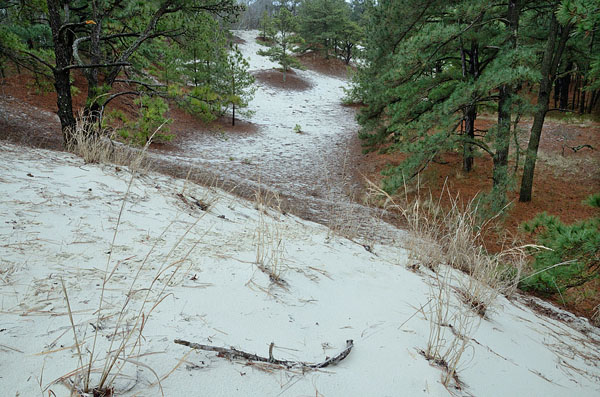 Wetlands Watch and the Virginia Outdoors Foundation recently announced that $68,073 has been awarded to 11 projects from the second round of the Coastal Resilience and Tree Fund (CRTF).
CRTF grants support implementation of resilient practices and enhance the ability of organizations and government agencies to plan for future implementation of resiliency projects within the coastal zone. Project that are eligible for funding include those that:
Achieve increased resilience to flooding, sea level rise, and extreme weather events in Virginia's coastal communities.
Increase tree canopy in the Coastal Zone and raise awareness of the value of trees as a best management practice and component of resiliency.
Raise public awareness about the role of nature-based solutions in improving community resilience.
Enhance the ability of organizations and government agencies to plan and implement resiliency projects within the Coastal Zone.
VOF provides funding for CRTF and Wetlands Watch administers the grants. Learn more at https://wetlandswatch.org/coastal-resilience-trees-fund.
Project titles, descriptions, and award amounts are detailed below.
CAPACITY BUILDING PROJECTS
Aberdeen Gardens Museum Drainage / Water Project – $2,500
Design of a demonstration site to showcase the benefits of a rain garden. To improve the drainage and water removal from Historical Museum property. Focuses on establishing and maintaining planting and maintaining proper drainage. This will help stabilize grounds, mitigate erosion, and provide natural buffers against storms and flooding.
SHORELINE PROTECTION PROJECTS
Savage Neck Dunes Erosion Education and Reduction – $7,943
Savage Neck Dunes Natural Area Preserve is a very popular publicly open area owned by VDCR. Unfortunately, due to both anthropogenic and natural causes, the shoreline is experiencing erosion. This project will install low-impact, cost-effective fencing, ropes, plantings, and signage in the back dunes and shoreline areas to reduce erosion and protect rare habitat and species. Visitors will learn from the interpretive material and incorporate into their actions and decisions in coastal areas.
GREEN INFRASTRUCTURE PROJECTS
Greening Greater Fulton – $10,000
The Alliance for the Chesapeake Bay (the Alliance) and partners will construct an accessible, vibrant green street in the Fulton Hill Business District in Richmond, VA. The project will improve water quality in this highly impervious urban area by implementing green stormwater infrastructure practices to treat and capture stormwater runoff and reduce urban heat island impacts while improving Fulton?s climate resiliency.
Weyanoke Shoreline Restoration – $10,000
Completion of restoration of a residential tidal shoreline on Lambert's Creek along the Elizabeth River Trail, adjacent to the Weyanoke Bird & Wildlife Sanctuary. The homeowners have worked for several years to eradicate phragmites. The goal is to continue to remove the invasives and replant with native wetland species to suppress their return, to provide shoreline stabilization, to improve site resiliency, and to provide for beautification along the ERT.
Courthouse Community UMC Green Infrastructure – $10,000
Courthouse Community United Methodist Church is located in the middle of Virginia Beach adjacent to the rapidly developing Courthouse area. This 6.5 acre property has extensive impervious parking and rooftop and only a few trees in parking lot islands. The property has three retaining ponds to handle storm-water, but they frequently overflow into the parking area and storm-water sometimes reaches the building. The retention ponds were designed to overflow into a City maintained drainage ditch, but the ditch does not have the capacity to drain the church property and all the new development in the area. To make matters worse, nine acres of adjacent forested property on the other side of the drainage ditch is going to have the trees cut down to be developed into additional housing. This project will restore native trees, shrubs, and perennial garden plants on the church property that is currently turf grass, provide additional ground cover plants on eroding parking lot islands, and include two rain barrels to trap some storm-water for use to water plants between rain storms. Adding large native trees and layers of native vegetation will help absorb some of the excess stormwater, prevent erosion, filter run-off, and restore habitat around the church. 
STEWARDSHIP PROJECTS
Invasive Plant Removal on Chapel Island, Richmond, VA – $5,000
Since 2014 the James River Association (JRA) has worked with James River Park System (JRPS) Invasive Task Force to coordinate invasive plant removal and habitat restoration at Chapel Island in Richmond. It is now critical to make progress on removing invasive species threatening this local park and riparian corridor through the heart of Richmond. JRA will use a qualified contractor to treat 2 acres of invasives encroaching on existing native species, including native trees planted in 2021.
Eastern Shore Native Plant Public Pollinator Area – $5,000
Two acres of native plant pollinator area will improve soil quality, reduce runoff, and improve infiltration. The pollinators supported will improve overall ecosystem health and resiliency, while also supporting nearby agriculture operations success. Located on public property, clear and engaging interpretive content will inspire the use of native plant species in residential and business landscaping, spreading the impact of the project well beyond the planted two-acre pollinator area.
Stewardship in the ERT Managed Meadow – $5,000
The ERT Foundation will continue to invest in its Managed Meadow to purchase supplies and materials to remove invasive species that have become overgrown in the area. Supplementing the surrounding area with additional seeding of native plants and obtain a seasonal monitoring contract, as well as the addition of two interpretive signs that discuss the habitat conservation, storm water resilience and bioretention in the meadow, illustrating the trail as a storyteller to sea level rise.
Cape Charles Native Habitat Restoration – $5,000
Cape Charles NAP will be restored by removing invasive plants & replacing them with natives. Native plants will reduce runoff, improve infiltration and soil quality, and support pollinators which improve ecosystem health & resiliency. Located on public property, clear & engaging interpretive content will inspire the use of native plant species in residential & business landscaping & encourage erosion-protective trail use, spreading the impact of the project well beyond the project area.
Lynnhaven River NOW Stewardship Project – $5,000
Lynnhaven River NOW has been installing resiliency projects at residential, school, business, faith organization, and public properties throughout Virginia Beach for many years. We average 42 green infrastructure projects a year that require thousands of native trees, shrubs, and perennial plants. The projects include rain gardens, buffers, conservation landscapes, living shorelines, and tree plantings that help reduce erosion, storm-water runoff, and flooding, and also improve habitat in Virginia Beach. Installing and maintaining these projects requires a reliable source of affordable native plants. We have established relationships with local schools that grow plants for us and other native plant installers who donate overstocks to us for use in our projects. We also have farm land that has been made available to us to raise and maintain these donated native plants. This grant will allow us to transport, maintain, transplant, and distribute these plants to be used in new resiliency projects and to maintain existing projects that need replacement plants. 
TREE PLANTING PROJECTS
Enhancing Coastal Forestry in the Tidal Rappahannock Watershed – $2,630
Tree planting project on the banks of the tidal Rappahannock River will connect existing forest with recently planted former agricultural fields. Landowners have worked with conservation partners to plant over 15,000 trees in the last 5 years. This project is the linchpin that connects the plantings together.