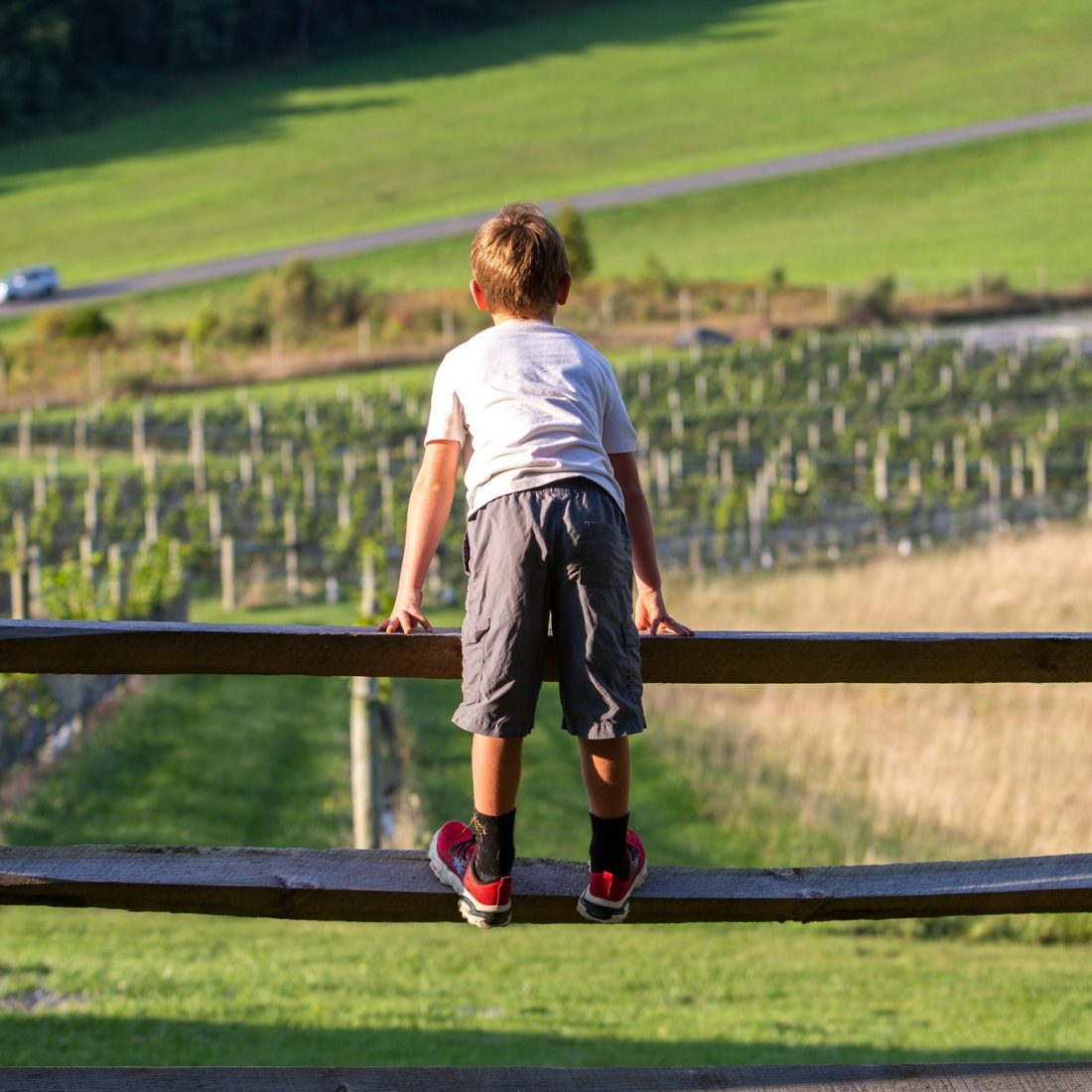 There's a spot along the Blue Ridge Parkway, around milepost 25, where the forested viewshed opens up to reveal gently sloping fields studded with grapevines. This is 12 Ridges Vineyard, at 3,300 feet the highest altitude vineyard in Virginia. As owner Craig Colberg will tell you, growing grapes this high is not for the faint of heart. The mountain climate makes for a shorter growing season, and periods of bitter cold in winter or too much rain in the summer can make or break a harvest. "All of the farming that we are doing at this altitude is experimental," he states. "It's a big challenge for us."
Yet, the challenging conditions of these higher elevations—lower temperatures, higher ultraviolet radiation and light intensity, less oxygen and carbon dioxide in the air—also help create distinctive wines that Colberg wants to share with visitors to the property, whose original 361 acres he protected in 2011 with an open-space easement donated to the Virginia Outdoors Foundation. The easement protects the viewshed along the parkway by guaranteeing that the land will remain primarily open space in perpetuity. That's not only important for the views, Colberg states. "Wine takes time. A vine is a couple of years old before you put it in the ground. And then you have another four years before you get even a modest crop." Now in its fifth year, 12 Ridges had its first harvest in 2021, releasing its first vintage of Riesling in 2022 and its Pinot Gris, Chardonnay and Pinot Noir in 2023. A sparkling Blanc du Blanc, made in the traditional double-fermentation method, is a little longer wait; it will be ready to enjoy in 2025. And if the farming is experimental, the production borrows from tradition: 12 Ridges has revived a centuries-old method of creating Riesling grape pomace, a fizzy beverage with a low alcohol content made from the fermented juice from the skins, seeds, and stems left over from the winemaking process.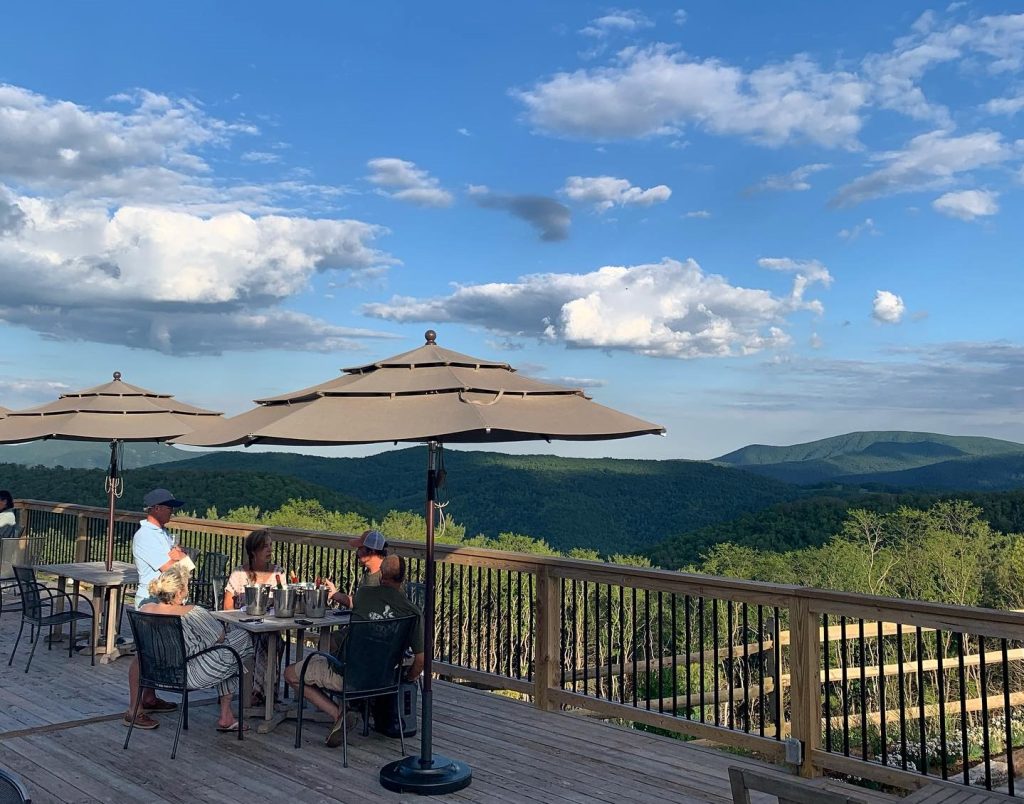 Visitors can enjoy the wines and the views on the vineyard's 7,500-square-foot terrace, which is surrounded by the 12 mountain ridges that give the winery its name. Guests are welcome to wander through the grapevines or bring a picnic blanket and pick a spot to enjoy charcuteries, cheeses and dips from the vineyard kitchen. Live music is available some weekends, and pecial events have included a 2022 fall artisan crafts fair and wine and free apple pie on July 4th.
The vineyard's inaugural outing of small-batch wines has been very well-received, and Colberg has responded by increasing the acreage planted in vines from 12 to 20. He has also retained the property's prior function as a cut-your-own Christmas tree farm and has increased the portion of the property planted in Fraser firs. Like the wine, it will take some time to see the fruits of that labor. "Christmas Trees take about ten years before they're ready to cut," he says. "So it gives me more incentive to stick around."
12 Ridges is open to the public from 12-5pm, Thursdays through Sundays. Dogs on a leash are welcome, and there is a swing set for the kids. Visit their Facebook  or Instagram page for the latest news and events and their website to sign up for their newsletter.