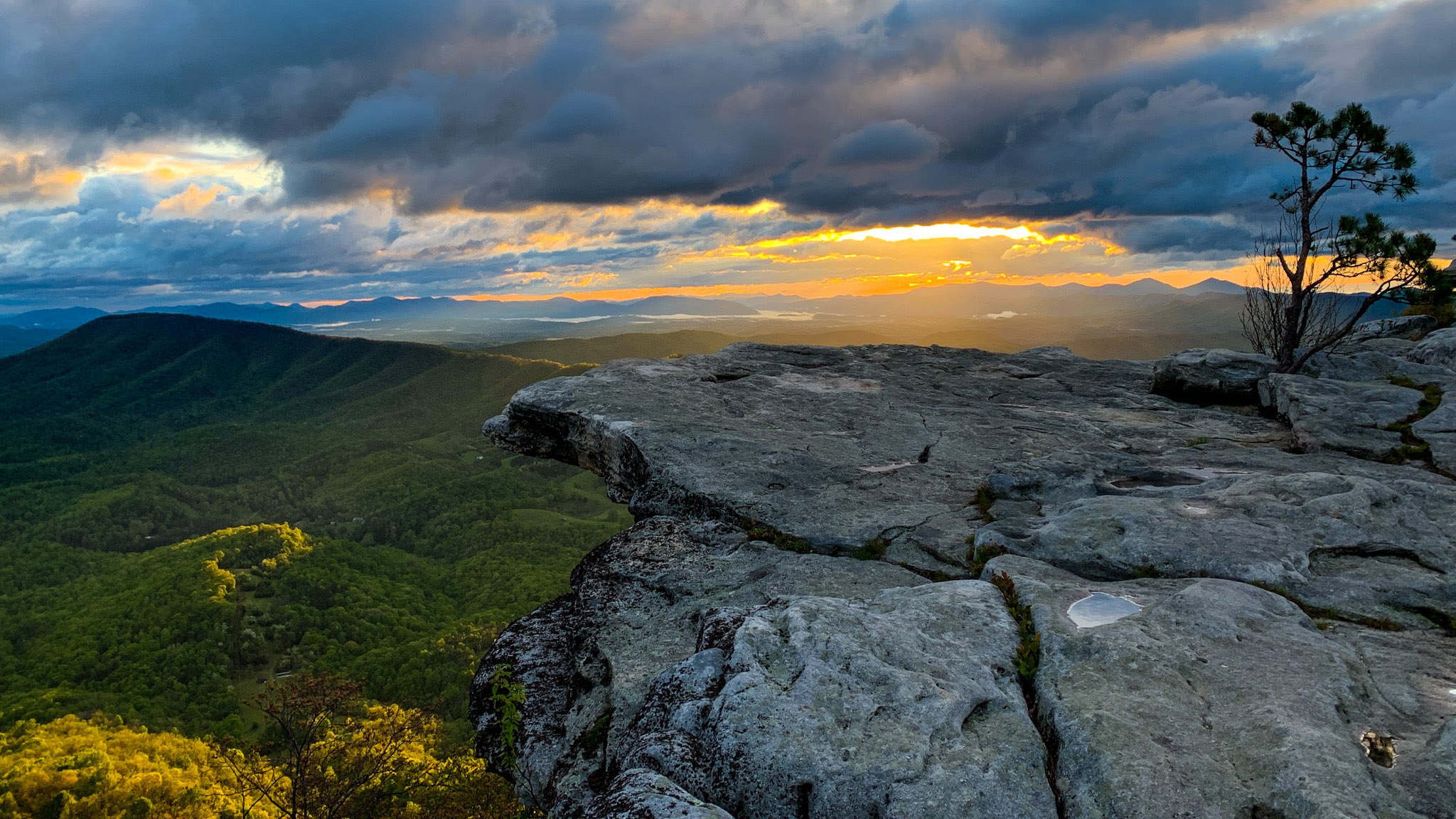 At an elevation of 3,197 feet, with a panoramic view of the Catawba Valley, McAfee Knob is one of the most photographed sites on the Appalachian Trail (A.T.). Yet it wasn't even included in the original route planned out by trail mappers in in the early 1930s, according to documents recently discovered in the Roanoke Appalachian Trail Club's archives. Instead, the trail was supposed to follow the crest of the Blue Ridge Mountains, passing about 15 miles east of the Knob.
Thankfully, members of the just-formed Roanoke Appalachian Trail Club (RATC) convinced master trail planner and chair of the Appalachian Trail Conference (now Conservancy) Myron Avery to reconsider the route, and today hiking to the Knob is considered an essential part of the AT experience, with more than 50,000 hikers a year tackling the moderately difficult ascent.
Today's RATC is working closely with the Appalachian Trail Conservancy (ATC) to protect the site and its viewshed as part of a coalition of stakeholders that includes Visit VA's Blue Ridge, Virginia Tech, the Virginia Department of Transportation (VDOT), Roanoke County, the Conservation Fund (TCF), and the Virginia Outdoors Foundation, which has provided $416,200 in grants from VOF's Forest Core Fund to protect two parcels in Botetourt County, Hogan Hollow and the Rickman property. The two parcels total over 350 acres, containing part of the A.T. footpath and also forming part of the viewshed from the summit.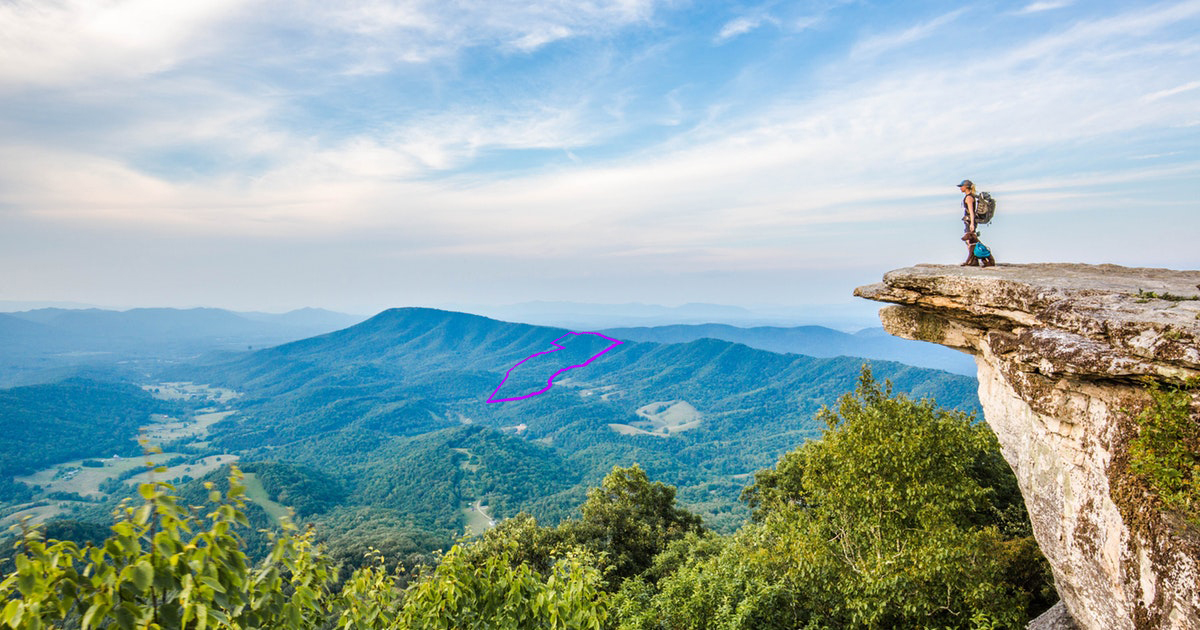 The grants helped cover the properties' purchase price, surveying costs, legal and appraisal fees, title work, and environmental site assessments. It also helped ATC and TCF establish legal boundaries for the Hogan Hollow parcel, enabling the transfer of ownership to NPS. "There were conflicting boundary claims on one of the parcels, and all we had was a trail easement on the path," says Andrew Downs, the senior director of the ATC's southern region. "It was underprotected in our view.
"My favorite aspect of this whole process has been how all these different partners came together and started moving the needle towards a better-protected, more accessible, more responsibly used McAfee Knob," he notes.
Work on a new, more accessible trailhead is underway. In the meantime, volunteers from the RATC continue their work for the trail, educating hikers about leave-no-trace principles and other important information about using the trail responsibly. These volunteers, known as the McAfee Knob Taskforce, also help to steward the trails by reporting problems. According to the Roanoke Outside Foundation website, 52 Volunteer Taskforce members logged 1,678 volunteer hours and spoke with over 19,000 visitors to the AT in 2019.
"The whole community has really rallied around this location, and it's been wonderful to see," Downs notes. "Everyone is stepping up with a message of preservation."