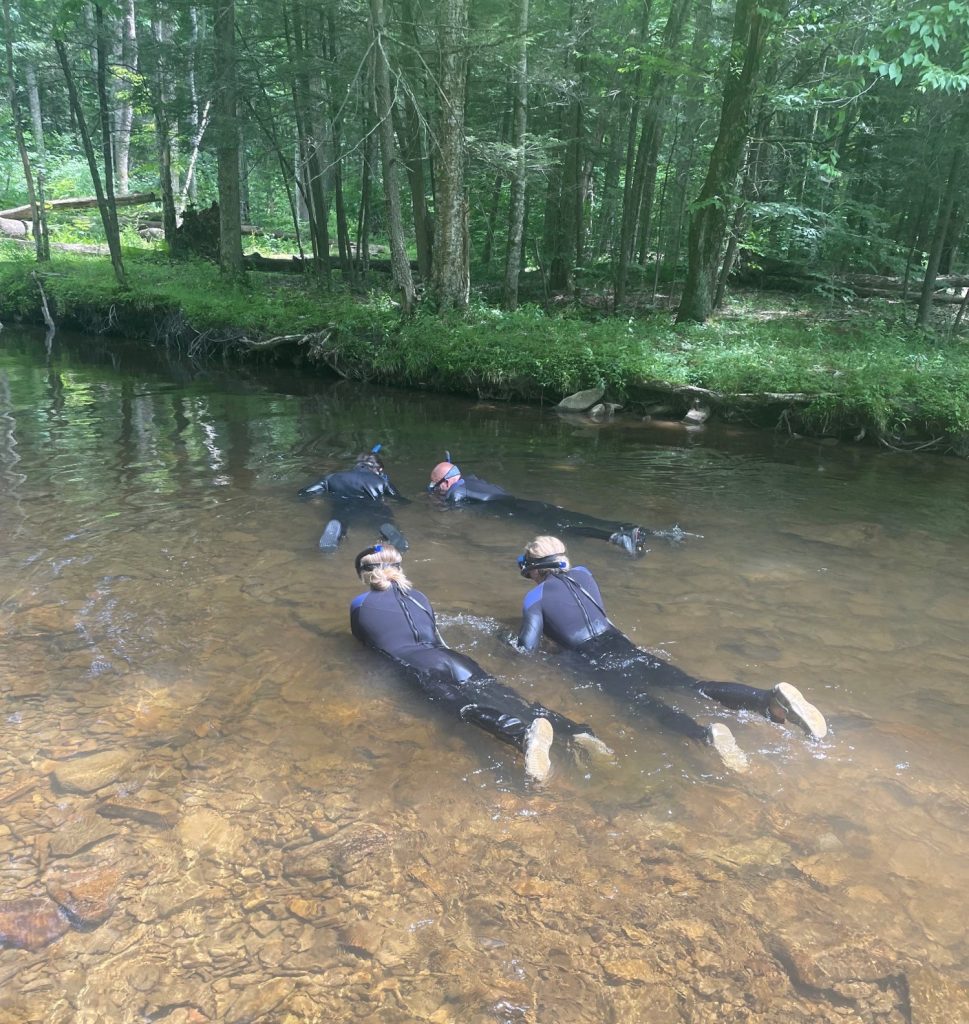 As a biology professor at Richard Bland College, Eric Miller knows students have different learning styles. "I certainly applaud those students who can sit in a classroom and memorize facts, but it's not every student," he states. "So I try to provide opportunities for those who are interested in learning outside of the classroom and in learning by doing."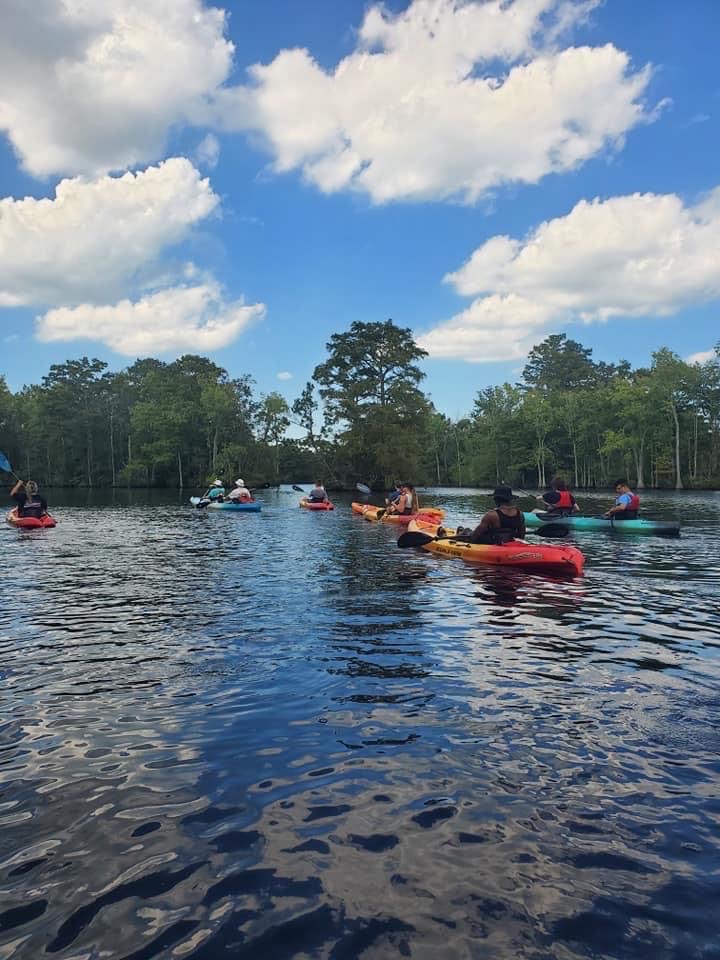 Through a grant from the Virginia Outdoors Foundation's Get Outdoors Fund, Miller and other faculty were able to get students outside on seven different outdoor trips in 2022 and are planning more for 2023. Miller encourages his colleagues to design trips, as well. "I want to open it up to whoever has a cool idea."
Last year's trips included one organized by an art professor whose students designed a field trip to a state park. There, they collected natural items for pigments and used the paint they made to depict the natural scenes around them. A sociology professor organized a walking tour in Richmond, where students learned how the cityscape was shaped by the Civil War, Jim Crow laws and gentrification while exploring Church Hill and other historically significant neighborhoods.
"These were really great trips that I never would have thought of," Miller says. "I'm so impressed with what other people come up with that's in their wheelhouse."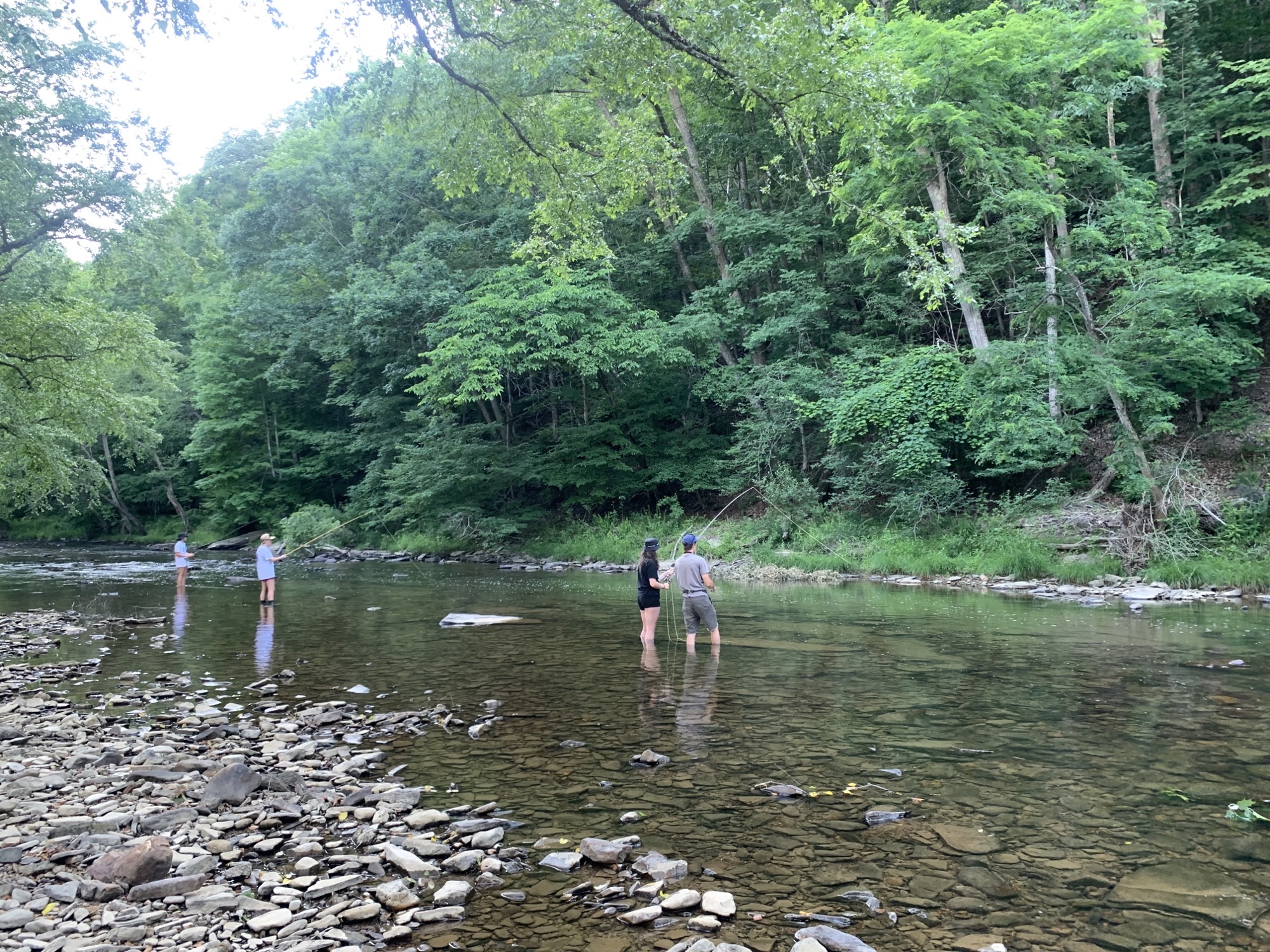 A self-professed "water guy," for his part Miller has taken students flyfishing, kayaking, and snorkeling. "I grew up fishing and hanging out on the water, and I want to share those experiences with others who may not have had the opportunity." It's also a way to spark students' interest in science, he adds. "I'm always sprinkling in ways to make them think about what they're doing. They may be having fun learning to fish, but when they catch something, we get a chance to talk about differences in fish anatomy and why they matter. Or we'll do some bug ID while we're snorkeling."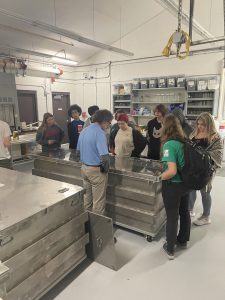 Miller remembers a student on the fly fishing trip who found a connection with the woman who ran the lodge where they stayed. "He has Native American heritage, and her property is full of Native American artifacts. She's a real history nerd and they really bonded over their shared interests," he says.
Later the student wrote a letter to the lodge owner, who shared it with Miller. "In the letter," Miller says, "the student wrote that he hadn't been sure that college was for him, but the trip to her place helped him see that there are other ways of learning, other things out there than this classroom-PowerPoint way of doing things." Miller adds that the student has stayed in school and is working toward a career in environmental education.
Miller is looking forward to organizing more trips this year and recruiting other faculty to design trips within their areas of expertise. "It sounds clichéd," he concludes, "but at the end of the day if we can light that fire in one student, that's why we're doing what we do."