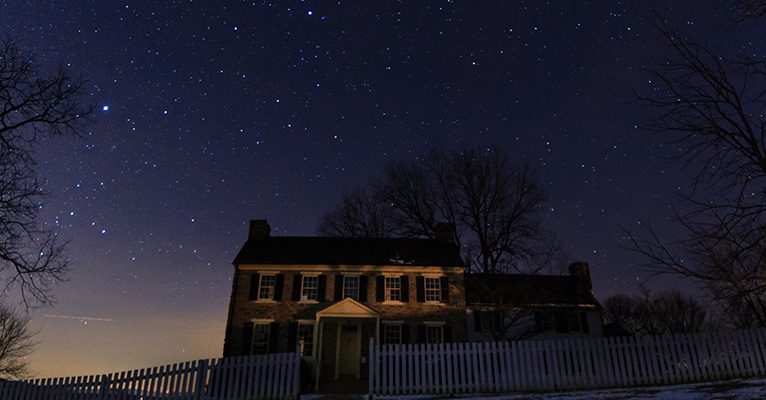 According to a new map developed by an international group of researchers, more than 80 percent of the world and 99 percent of U.S. and European populations live under light-polluted skies. Most of us in North America can no longer see the Milky Way from our homes, and all but the brightest stars and planets are blotted out from the night sky because of the light emanating from our cities.
Yet, even in Northern Virginia, star-filled skies can be found. Sky Meadows State Park, which lies about an hour outside of Washington, D.C., was designated an International Dark Sky Park (IDSP) by the International Dark Sky Association in 2021. The designation is given to publicly accessible lands that possess exceptionally starry nights and are specifically protected for scientific, natural, educational, cultural heritage and/or public enjoyment.
The park was established by a 1,132-acre donation from philanthropist Paul Mellon to the state in 1975, and has grown to 1,860 acres thanks to subsequent donations, including 460 acres from the Virginia Outdoors Foundation in 1988. The additional land expands the park's trails, provides habitat for migratory birds, and protects the park's nighttime views from encroaching development.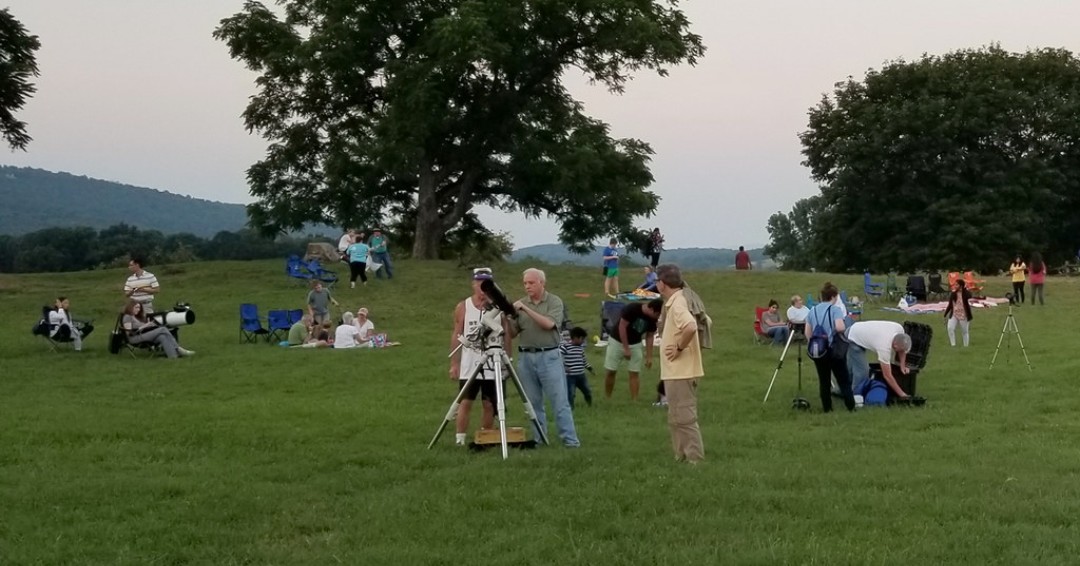 "We see the sky as one of our biggest resources," says Erin Clark, the park's Chief Ranger Visitor Experience. Even before the IDSP designation, she adds, the park had longstanding astronomy programming. "We've hosted Astronomy for Everyone nights for close to 30 years. Dark sky education has always been important to us."
Held on the Saturday closest to the new moon, Astronomy for Everyone is a four-hour evening under the stars, designed in partnership with the Northern Virginia Astronomy Club and NASA's Jet Propulsion Laboratory. Clark says around 300 people attend the monthly event, which is held in the observation field behind the park's visitor center. Guests bring blankets and folding chairs to settle in under the night sky for four hours of stargazing.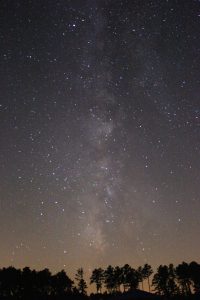 True to its name, the event has something for everyone, beginning with a junior astronomy activity for elementary school children. For science nerds, NASA Jet Propulsion Lab Ambassadors share new discoveries in astronomy and members of the NOVA Astronomy Club lead sky tours. There are also lessons on the importance of dark skies to the natural world and how people can lessen light pollution at home.
"We hold the events on the closest Saturday to the full moon because that's when the sky is the darkest," Clark says, adding that the winter months are the best time to see what much of the world has lost sight of. "On cloudless nights from December through early March you can see the Milky Way."
For more information on evening programming, dates, and what to bring, go to the Astronomy for Everyone page on the park's website.