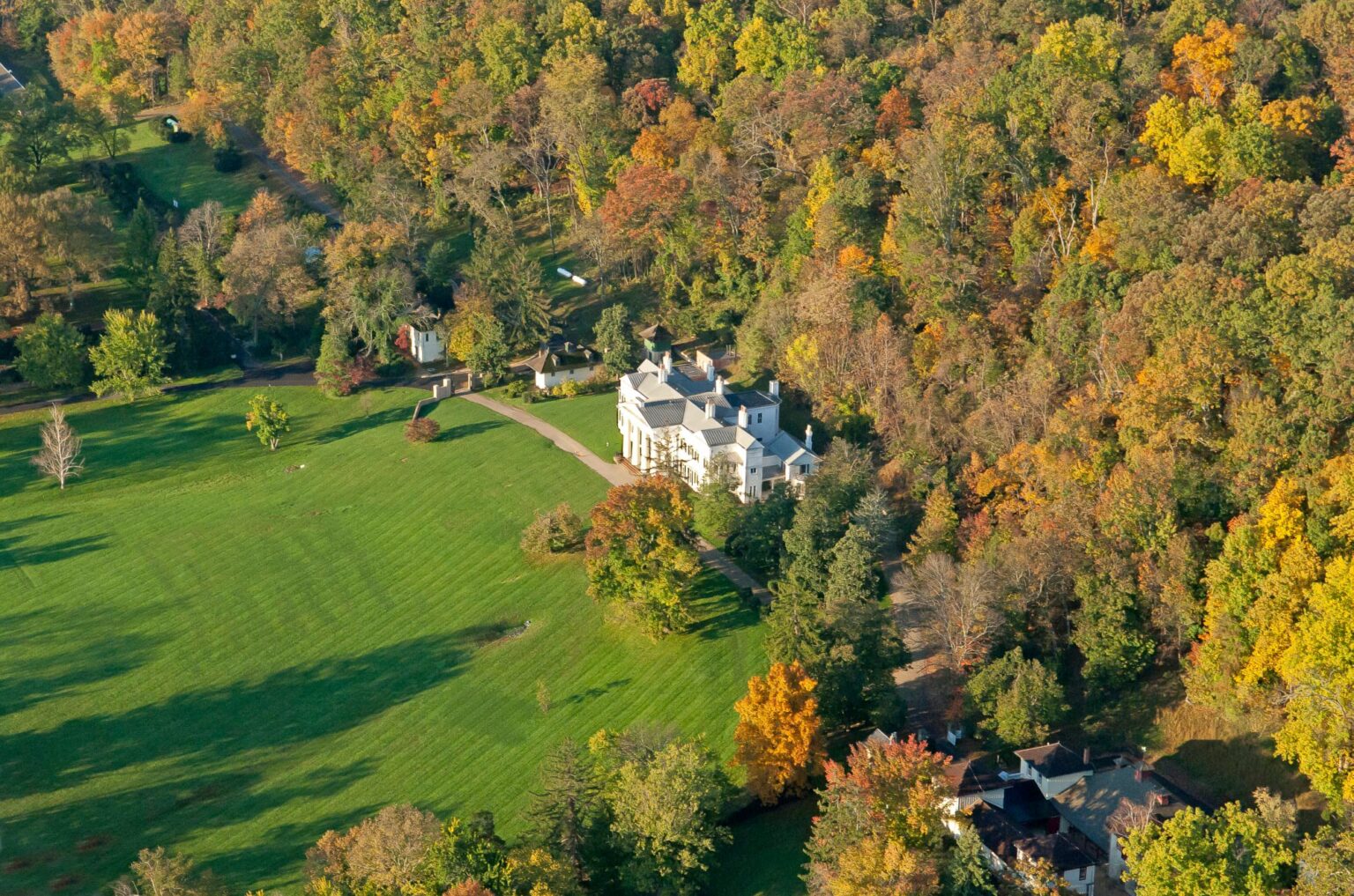 With an annual visitor count of 500,000, Morven Park has earned its nickname as "Loudoun County's 1,000-acre backyard." But executive director Stacey Metcalfe just likes to call it her "happy place."
After a decade of enjoying the trails through the park on her weekly runs, Metcalfe was married in front of the historic Davis Mansion on the property. Not long after, she was asked to join the park's board, and in 2021, she assumed her current role. "It's such a special place. I was its cheerleader long before I was ever sitting at this desk."
Metcalfe's tenure as executive director began with a reassessment of the park's mission after the pandemic. "It became more focused," Metcalfe states. "We wanted to make sure we continued to be relevant."
Part of that reassessment included updating tours of the historic Davis Mansion on the property to match the evolving interests of visitors. The mansion was home for 39 years to Westmoreland Davis, Virginia's governor from 1918-1922, and tours used to concentrate on his and his wife Marguerite's lives and the art and antiques they collected during their travels. That changed, Metcalfe says, when people began to ask questions about the world outside the family at the time. "Now, the tours are not only about the people and things inside the mansion, but also about the country. Marguerite Davis couldn't even vote for her husband when he ran for governor. Reminding people of that history is important."
Six hundred and thirty-six acres of the property, including the grounds of the mansion and the Ridgetop Trail behind it, have been protected since 2005 by an open-space easement granted to the Virginia Outdoors Foundation. The challenging 1.3-mile trail ascends 232 feet through forest to Catoctin Ridge, the highest point on the property. Miles of natural surface and gravel trails extend through the park. All trails are free and open to the public daily.
The remaining portion of the property hosts the Morven Park International Equestrian Center, which holds events like Polo in the Park, horse trials in fall and spring, and the Loudoun Hunt Point to Point Races.
Educational programming coordinated with Loudoun County's elementary schools and the Morven Park Foundation's Center for Civic Impact brings schoolkids out to the park's pollinator garden to learn about monarch butterflies and the importance of habitat preservation.
The park's refocused mission, Metcalfe says, is to get all sorts of people out to the park to understand how special it is and how it's worth preserving. "We've learned that public engagement ensures sustainability," she states. "Ideally, I want everybody to have Morven Park as their happy place."
For more on what Morven Park has to offer, go to the park's website and calendar.