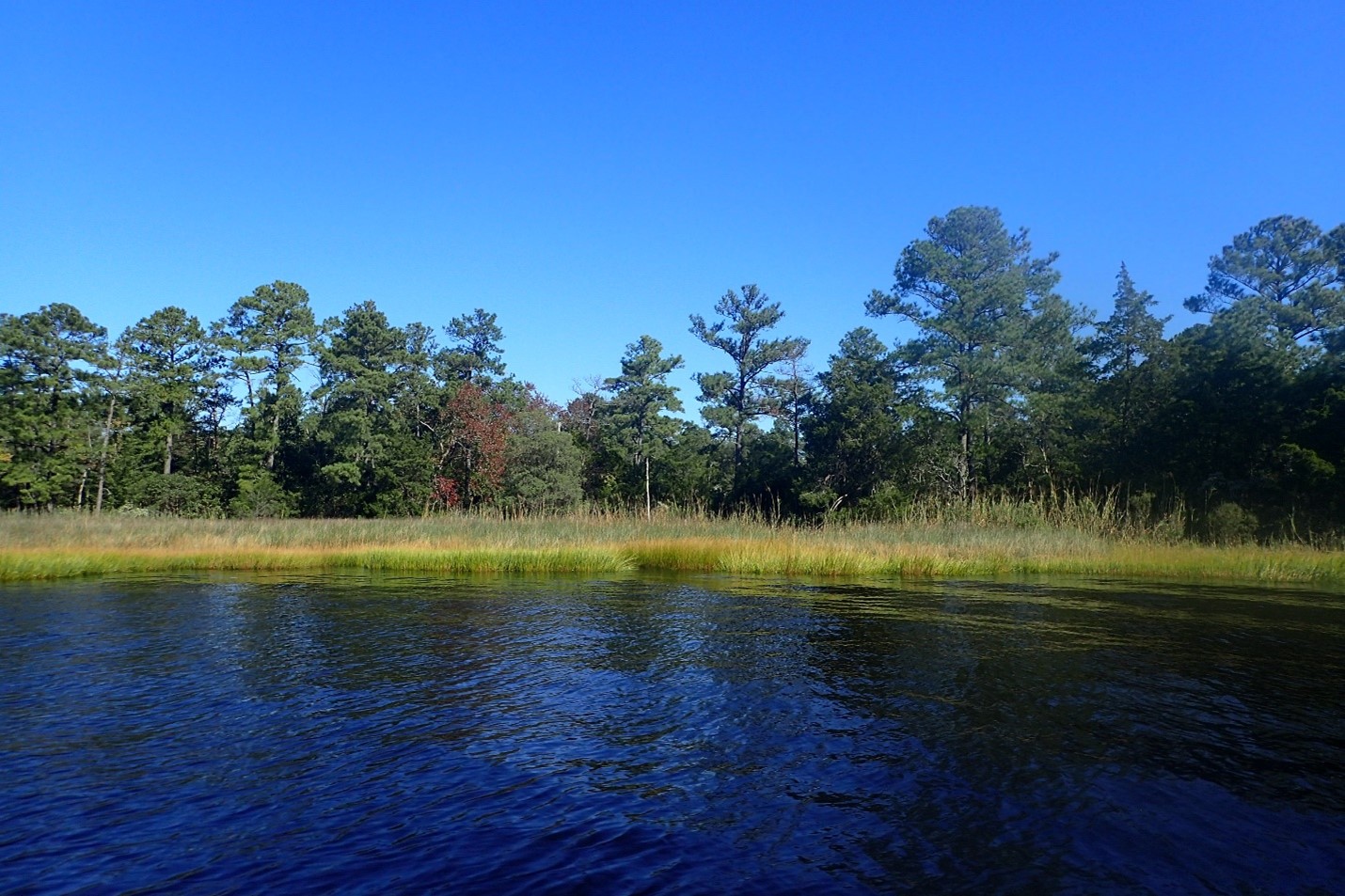 With 90 percent of land in the Elizabeth River watershed developed, the 88-acre Newton Neck Preserve is "a bit of a unicorn," says Liz Friel, executive director of the Living River Trust (LRT). "In an urban watershed like this one, every undeveloped piece of land counts, but this large parcel is particularly important."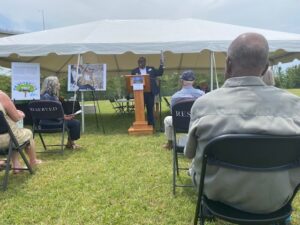 In June, Friel welcomed representatives from conservation organizations and local officials to a dedication of the property to the City of Chesapeake for a riverfront park. Speakers included LRT board member Rolston S. Audain, Jr., who showed the crowd a cylinder full of polluted muck. "This is evidence of what it takes in order to renew our waterways," he said. "The samples are coming from a project down the river and represent … a legacy of contamination. We're replacing [this sediment] with clean sand and carbon pellets that filter the water and leave it cleaner and healthier for the organisms in our river."
The clean-up efforts are one piece in the larger effort to rehabilitate the river, says Friel. The other is land conservation. "There's really nothing better to protect water quality than land left in its natural state."
LRT facilitated the purchase through fundraising, leveraging a $100,000 award from the Virginia Outdoors Foundation's Preservation Trust Fund to help secure a grant of $1,000,000 from the Department of Recreation and Conservation. The city closed on the sale in January 2022 and plans improvements for passive recreational use, such as unpaved trails and a kayak launch.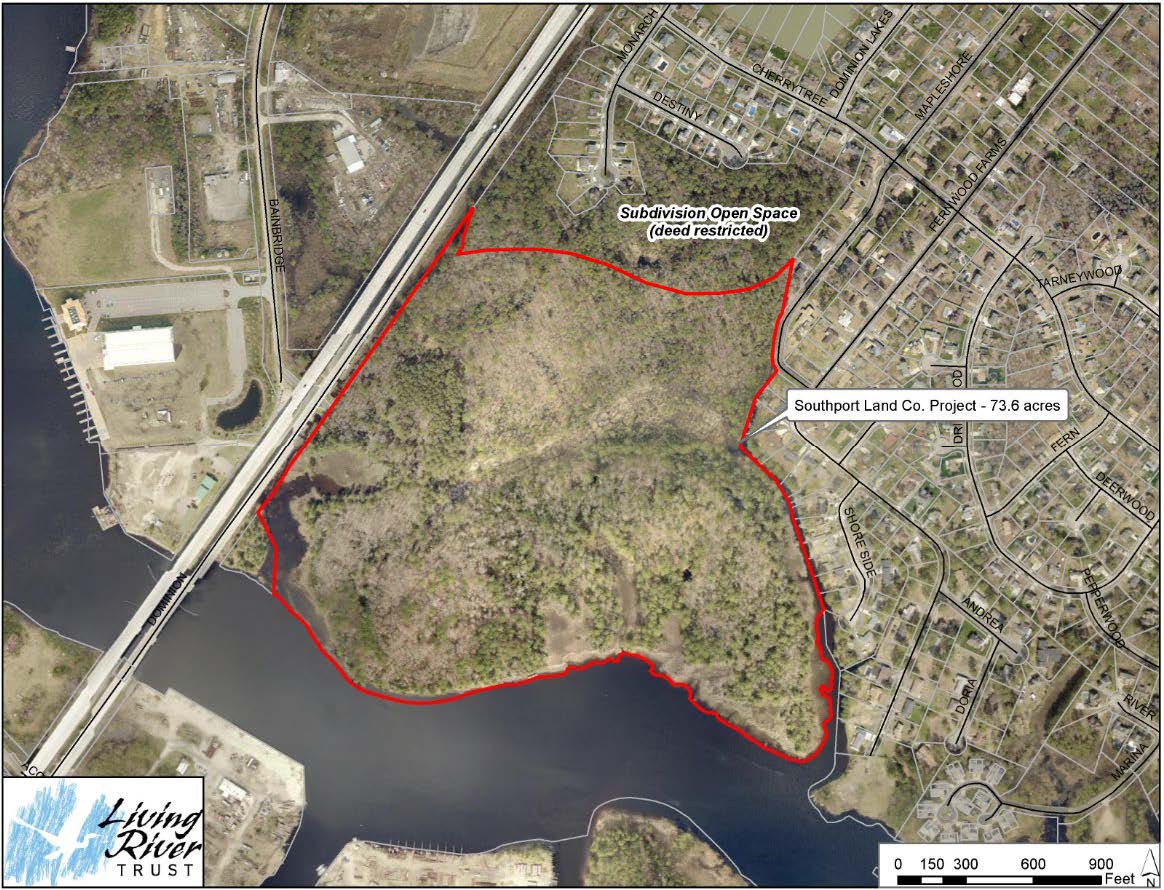 Initially, there was some concern among residents of two surrounding neighborhoods, Fernwood Farms and Dominion Lakes, that a full-fledged park would increase traffic and exacerbate flooding in the quiet subdivisions. Once neighbors learned that there were no plans for an athletic field or a concert venue, they were pleased with the project. An area resident who attended the event explained, "The fact that it's being placed into the trust as opposed to being developed is a benefit to all of us."
Local volunteer groups have led cleanup efforts, and the city is in the process of blazing pedestrian trails on the property. VOF funding will help with entrance signs, and the preserve will be open to the public this fall.
Friel calls the dedication of the park "a community and environmental victory," bringing together lawmakers, conservation organizations, and locals in a unique partnership. "The Living River Trust is proud to celebrate this partnership," she says. "This natural riverfront park will be an essential part of the City of Chesapeake's community park system.