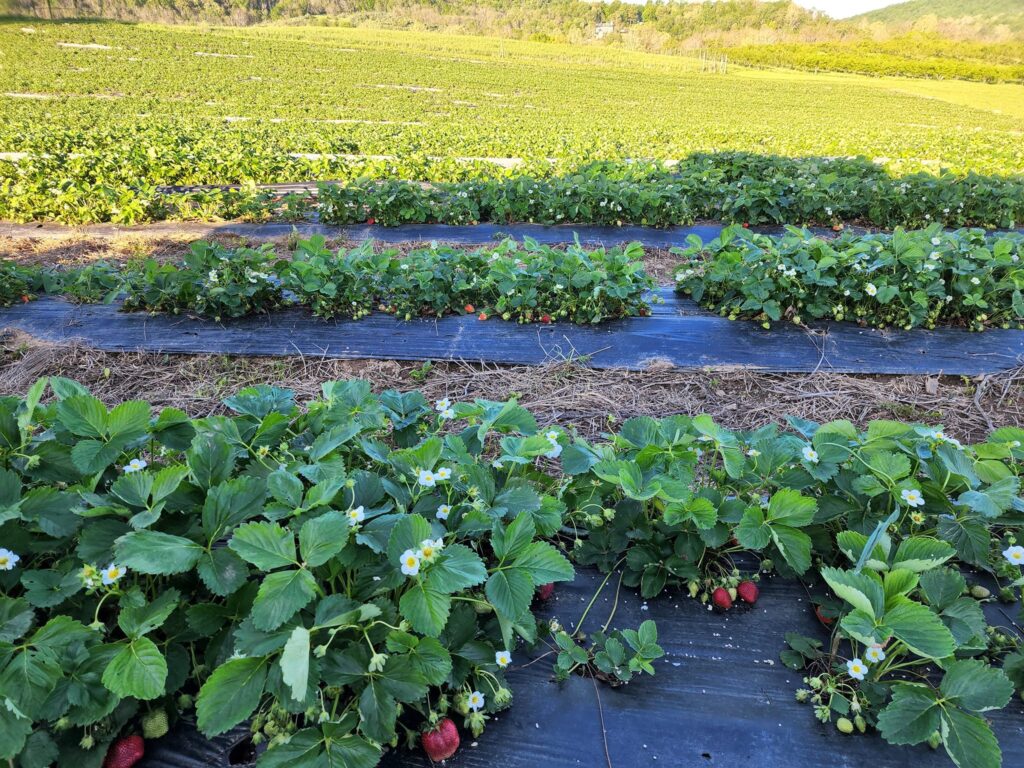 Nestled on 443 acres of productive farmland at the foot of the Blue Ridge Mountains, the three farms owned by the Green family of Markham—Hartland Orchard, Hartland Farm, and Green Truck Farm—have been welcoming families to their year-round pick-your-own operations for generations. The family's patriarch, Henry Green, who celebrated his 101st birthday in April, is pleased to see the business he started in the late 1960s thriving under the management of his sons and nephew. He's just as pleased to see people enjoying the farm, which he protected with a Virginia Outdoors Foundation easement in 2003. "It's a good-sized operation," he says. "Customers drive out and pick what they see, and the family is still all working together to run it."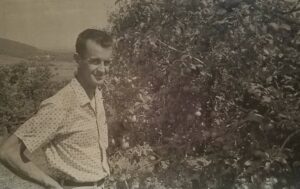 Visits are a tradition for families across Virginia, many of whom return every year for their favorite picking seasons. While strawberry picking ended in May, the orchard will be open for sour cherries on June 18th (for just one week, and no sweet cherries this year due to a late frost). Green Truck Farm, located in the front fields of the property, will have blueberries, black raspberries and blackberries from mid-June into July. Beef from cattle raised on the farm and honey from the farm's hives are also available.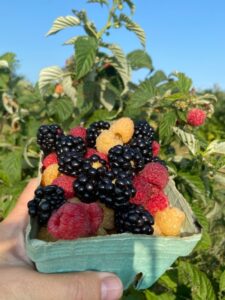 Late summer and fall will bring more seasonal fruit (red raspberries, peaches, and tomatoes, with apples and pumpkins not far behind). Hartland also hosts fall festivals, with pick-your-own pumpkins, a corn maze and fun field for the kids. Cut-your-own Christmas trees, with wreaths and other Christmas decorations for sale, round out the year.
A more detailed calendar for cherries, blueberries, peaches and apples  can be found on Hartland Orchard's website. For berries, check out Green Truck farm's website and Facebook page. To be certain of fruit and vegetable availability, it's always best to call before driving out. Potential visitors can find more information, directions, and contact numbers here. 
For the latest events (like a sunflower planting session for kids!) check out Hartland Farm and Orchard's Facebook page.