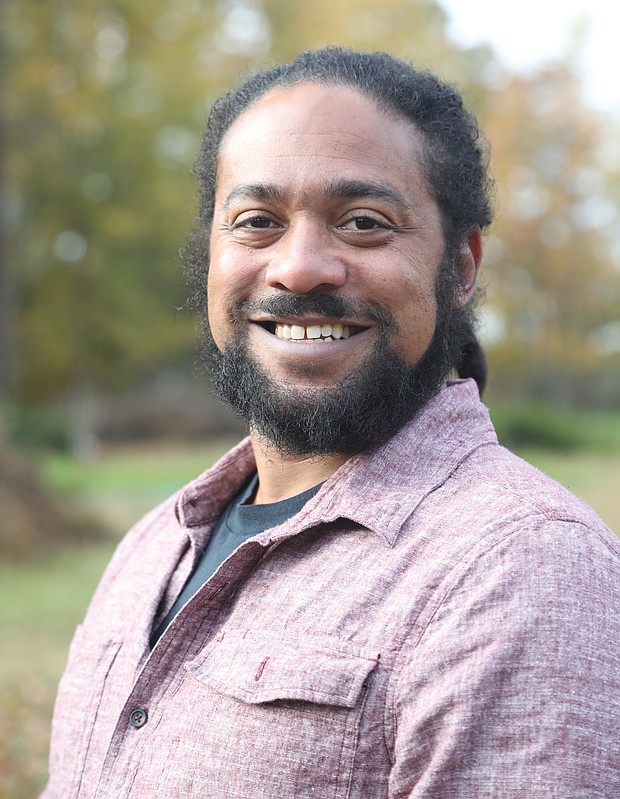 Whether it's restoring walkable and bikeable links to urban resources or reconnecting people to the beauty and benefits of natural spaces, community conservation is about "restitching a fabric that's been torn," says Nathan Burrell, VOF's new community conservation & government relations director.
In the newly created position, Burrell will act as a bridge between grass-roots organizations trying to meet a community's open-space needs and the resources that are available to them through VOF's Get Outdoors and Preservation Trust Fund grant programs. He will also lead VOF's government relations work with key state agency and local government partners.
A native of Tappahannock and graduate of Virginia Commonwealth University, Burrell's prior work with the Virginia Department of Conservation Resources and Richmond City Parks and Recreation "helped hone my understanding of community conservation," he says. As the Richmond parks system became more responsive to community input, a greater diversity of people came to love the city's outdoor resources and call them their own, Burrell states. "When I started working at the park system as trails manager, there was a limited segment of the population using the resources. Fast forward to now and you see a diversity you never would have seen 15 years ago. Now you can go to almost any part of the park and you're hearing five different languages."
Conservation for a more diverse community also means conservation by a more diverse community, he states. "It was in Richmond that I saw people come up with their own plan for the river. They knew exactly where river access was needed, and we were able to help them achieve that.
"Most communities have great ideas about what they need," he adds, "but they often don't know about opportunities to make it happen."
Burrell sees an opportunity for VOF, too, to further position itself as a catalyst in preserving the open spaces that people need to thrive.
"As we step into communities, we get to be the force multiplier and the great convener. We can say to them, you have the knowledge piece of it; how can we help you achieve your vision?"