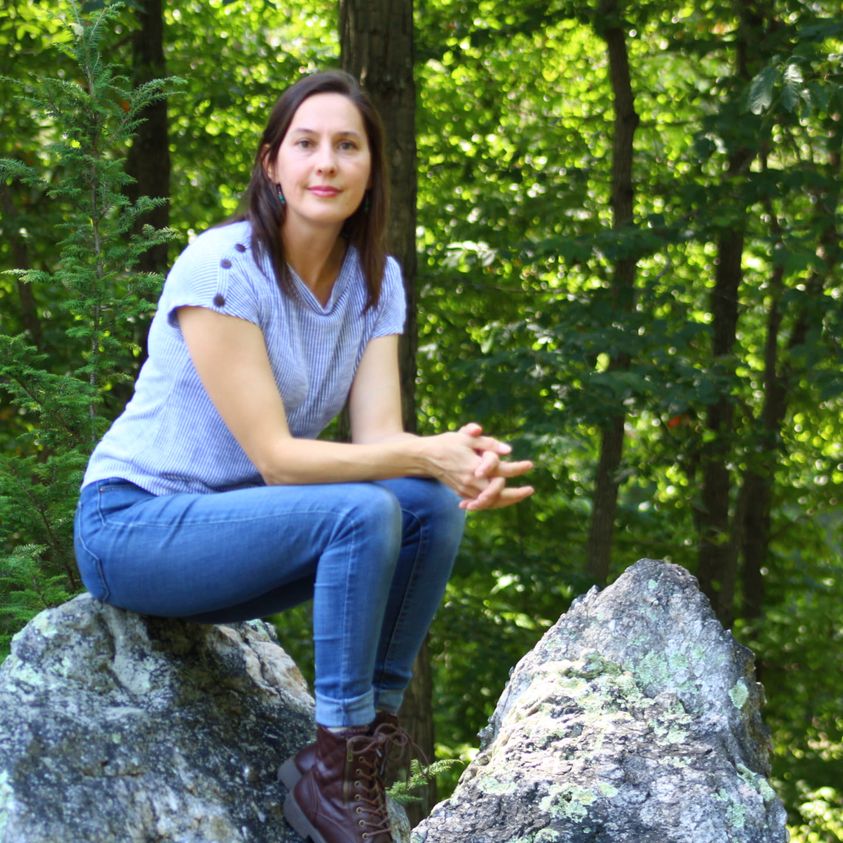 I am so excited to introduce our new VOF Outreach Assistant, Marylin Veiman-Echeverría!
Marylin comes to VOF's Preserve at Bull Run Mountains with a true wealth of experience, as she previously served as the Environmental Education Director at the La Selva Biological Station, Organization for Tropical Studies in Costa Rica.
In addition to this time at La Selva Biological Station and many other relevant professional experiences, Marylin received her M.A. in Sustainable Development for Communities from the Universidad Nacional, Costa Rica, her International Diploma in Environmental Education for Conservation of Natural Resources from the Universidad de Guadalajara, Mexico, and her B.A. in Ecological Tourism from the Universidad de Costa Rica, Costa Rica.
As a scientist, educator, and a loving mother currently raising two young conservationists of her own – I have no doubts that Marylin is going to become an integral part of our local community and offer up some truly top notch educational opportunities!
Remember to follow us on
Meetup
to see our upcoming calendar of programs – they will be tailored for folks of all ages and backgrounds!