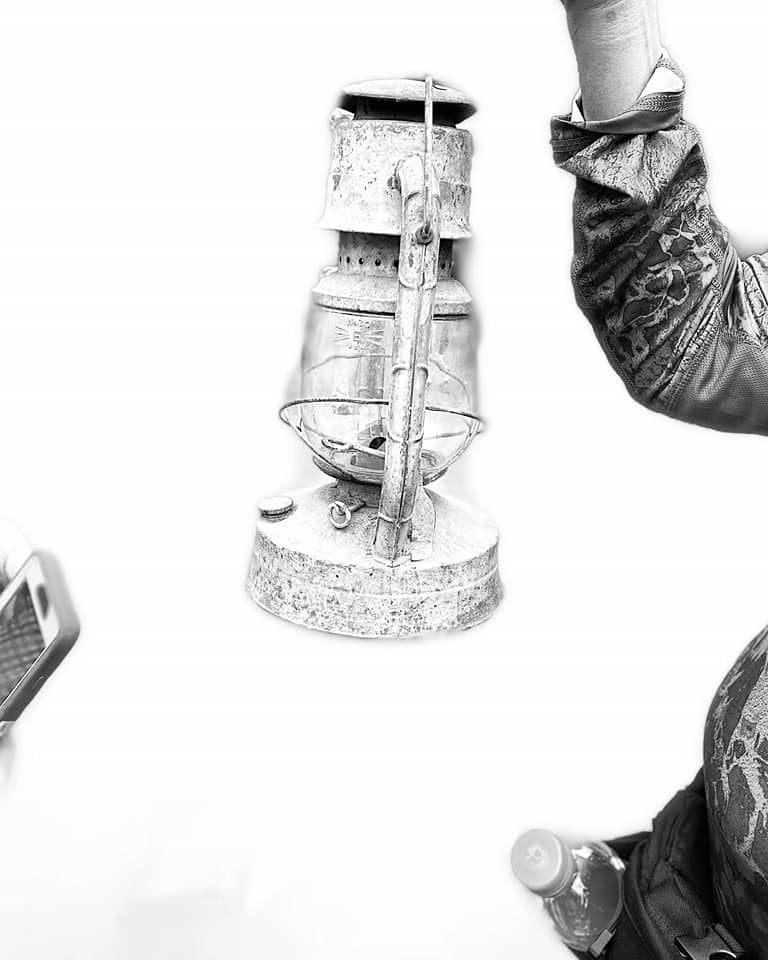 This antique kerosene lantern was used by one of our mountains' important folk historical figures, Beverley Corum, to light his way through the night.
His historic homestead was nestled within a Bull Run Mountains' hollow, in what is now the South Section of the Preserve.
Now these mountain hollows tend to get dark early, so it is easy to imagine how essential this lantern would have been to Mr. Corum's daily life, as he was living here well before electricity was brought into this rural area.
In the second photo, you can see Corum in-law and family member, Mr. Jim Roberts (on the left) and VOF Deputy Director, Leslie Grayson (on the right) fondly admiring this historical artifact that Beverley Corum's granddaughter, Darlene Holmes, is holding.
We were obviously over-the-moon ecstatic that Darlene brought this gorgeous family heirloom to share with us, while out visiting her family homeplace yesterday!