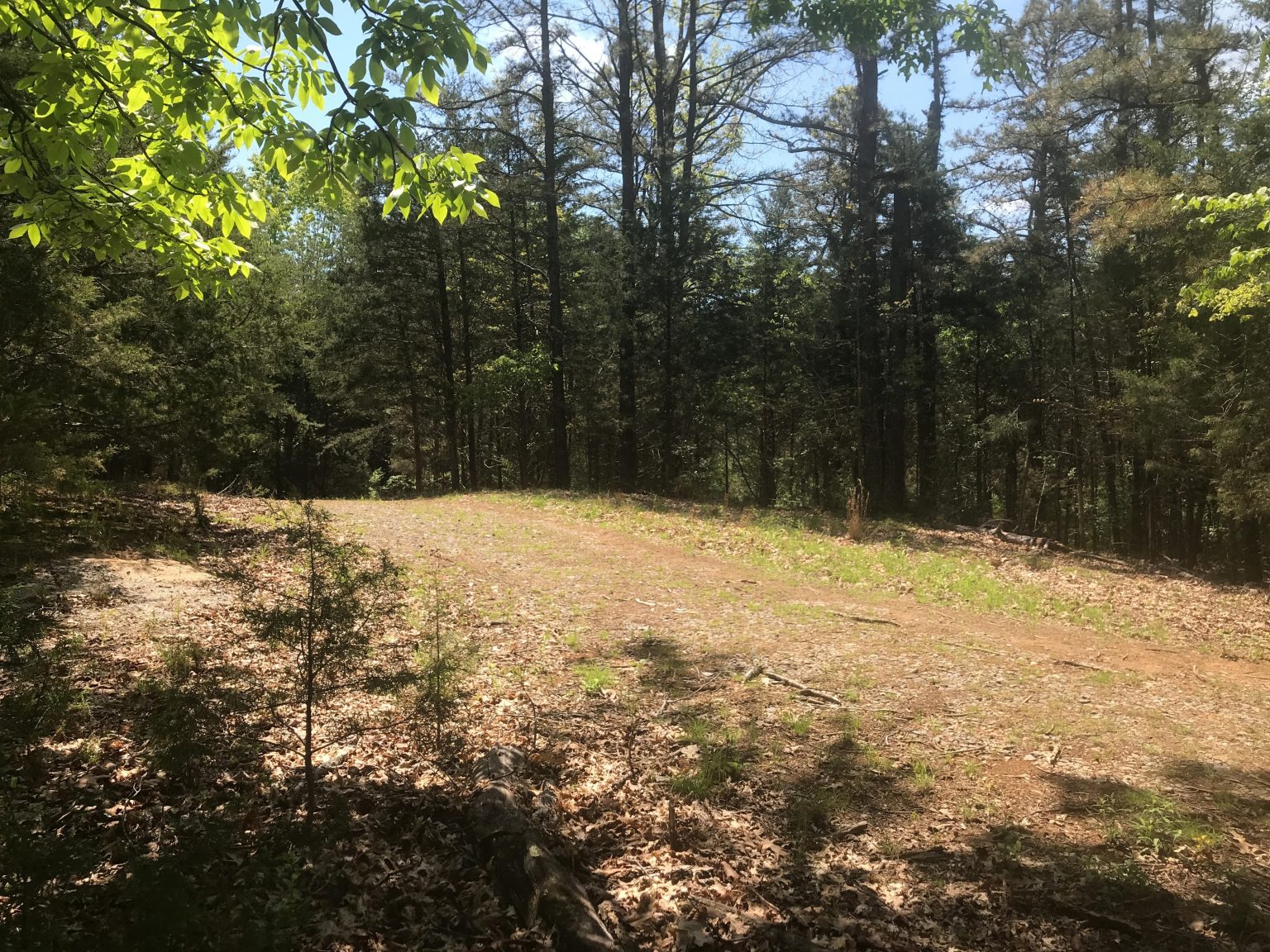 When Lexington native Andrew McThenia was young, the Maury River was his to explore. "We'd swim upstream from the Lexington dam to a big, still pool. We spent a lot of time hanging out down there, running around, swimming and rope swinging. My parents were fine as long as we made it back safely for dinner."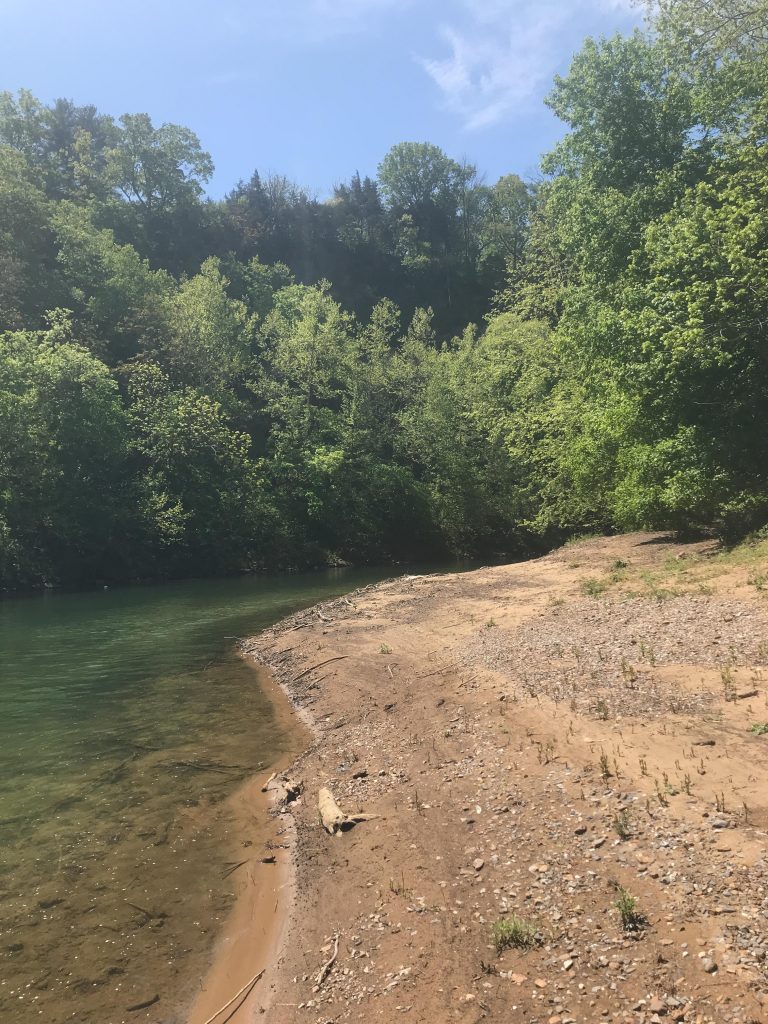 Now McThenia owns land along the Maury and wants to recreate some of that experience for others. Through conservation and trail easements held by the Virginia Outdoors Foundation and the Rockbridge Area Conservation Council (RACC), he has protected 39 acres of forested land from development and created a river access trail in East Lexington, an area that is cut off from the rest of the city and its recreational opportunities by the Route 11 bypass.
Funding through the Virginia Land Conservation Foundation (VLCF) helped purchase the easement held by VOF, and VOF's Preservation Trust Fund covered easement costs. In addition, RACC received funding from VOF's Get Outdoors Program to make improvements on the trail.
The trail extends about three-quarters of a mile from a small parking area behind Lexington Public Works buildings, passes through deciduous forest with views of karst features and outcrops, then descends to a small beach on the river. The public benefit the trail provides is just one of the property's conservation values, says VOF's Laura Thurman, who worked on the project. "It forms the scenic backdrop to so many public places—the Maury River, the Chessie Trail, Bike Route 76 and Old Buena Vista Road. There's habitat for endangered species in the sinkholes and the grassy areas. It's a wonderful property."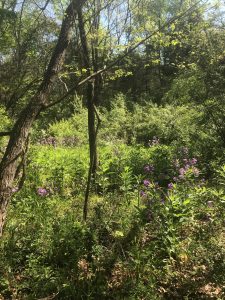 McThenia says he knew the place was special when he'd see it on kayaking trips on the river. As a hydrogeologist, he could read the bend in the river and see how it was formed by slow-moving waters that meandered through the area millions of years ago, eventually entrenching their curves into the bedrock itself. His hunch about the property's ecological importance was right; it's included in the Lexington Barrens and Bluffs Conservation Site, a 400-acre area designated by Virginia's Department of Conservation and Recreation as habitat for rare terrestrial plants. Several of these plant and animal species have been found on the property, including a rare grass, Melica nitens, or three-flower melic.
"I wanted to permanently protect the property with a conservation easement," McThenia says, but the land was zoned for suburban residential development. "My father was the one who understood that providing public access would be an incentive for [the City of Lexington] to allow a conservation easement within city limits." McThenia worked to pass an amendment to the plan that would allow for conservation easements on properties within Lexington that had access to recreational waters. The trail is named "Uncas" in his father's honor, after a childhood nickname.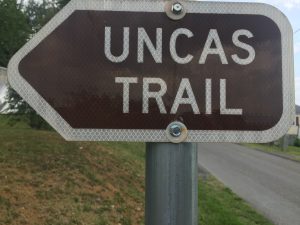 Plans for the trail include the addition of an information kiosk, trash cans, educational signs and the creation of a "friends" group, says RACC's Chris Wise. "There is a community group living within walking distance of the trail. We want to see them using that trail, keeping an eye out for that trail, and loving that trail. That's what we're working toward."
To see a brief video on the trail with directions on how to access it and a map, go to Lexington's Trails Less Traveled page.