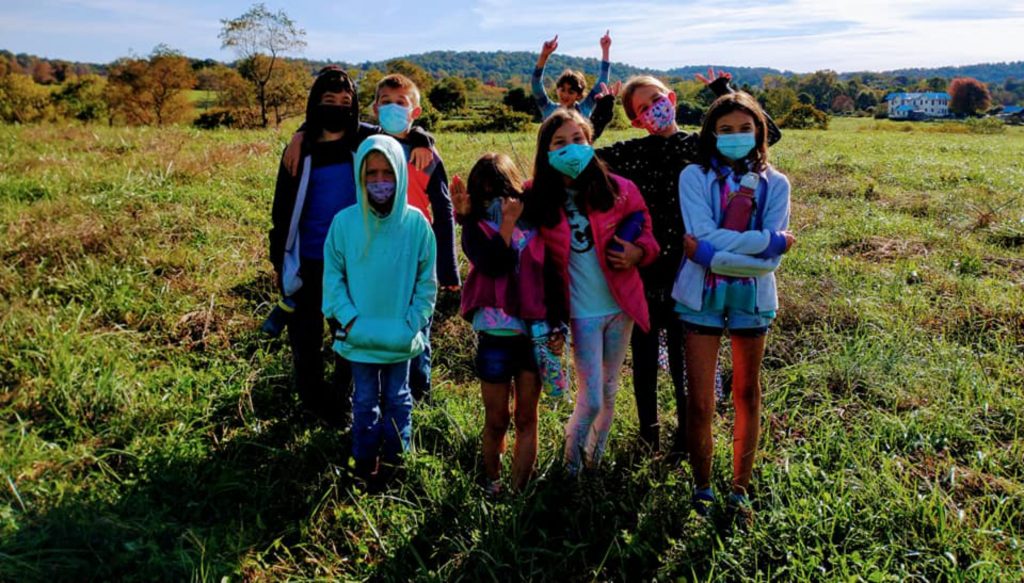 When Susan Hoffman and her husband, Mike Biniek, bought their 138-acre Rappahannock County farm in 1993, they knew they wanted to share it with others. They started a Community Supported Agriculture (CSA) operation, began using the farmhouse as a bed and breakfast, and started running day camps for kids.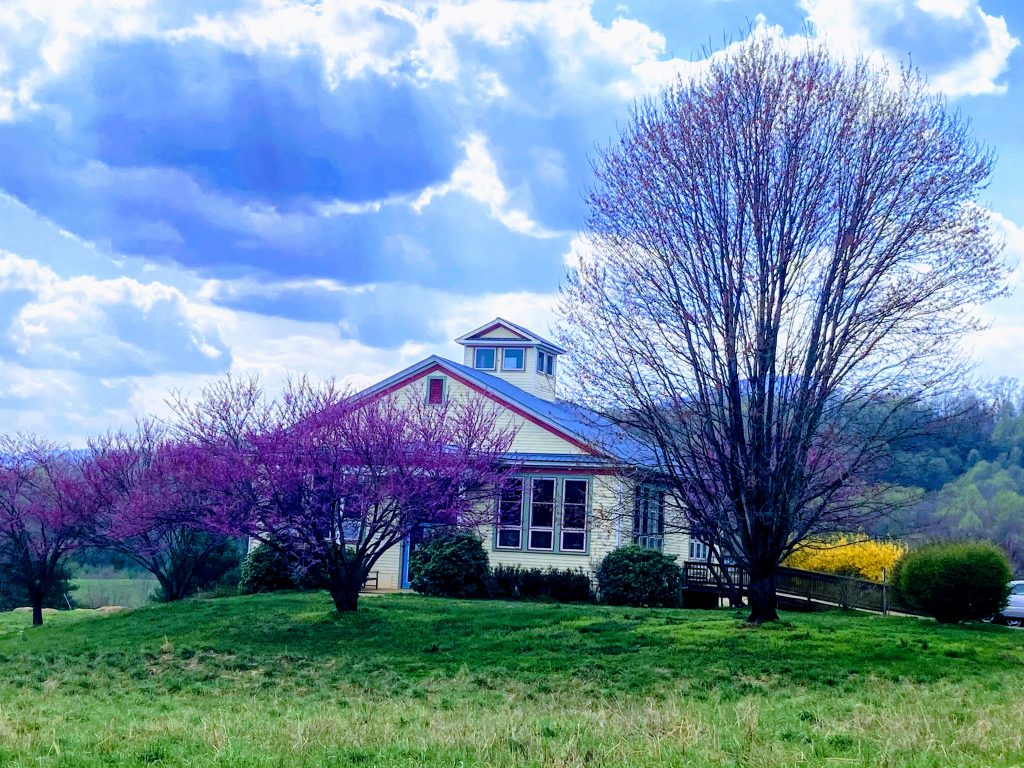 But it was something on a neighboring property that really caught their attention: a boarded-up schoolhouse on one acre across the property line. "It was just calling our name," remembers Hoffman, who taught in the District of Columbia Public School System before moving to the farm. The couple bought the property and renovated the 1914 building. They now run an accredited Montessori school there called Belle Meade Montessori, with students helping to care for livestock and crops on the farm.
Hoffman and Biniek believe that chores on the farm help students grow more confident in their own abilities. "For the kids it's responsibility, rain or shine, but it's also social time; they are out with their friends. And both are equally important," Hoffman explains. "Our biggest thing is independence and responsibility. And self-confidence is what makes all those things happen."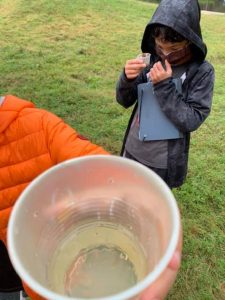 Last year, the school added a cohort of four lower-school students to the upper- and middle-school levels. This year, the number of students in the younger group shot up to 21, equaling enrollment at the upper levels. "The lower school blooming like that is thanks to COVID," Hoffman says, "We were already outside, and that's what families wanted."
Many school families also participate in the farm's CSA, so the children are helping to grow the food that their families will eat. "If you think all your food comes from the grocery store, you're missing some basic knowledge," Biniek states.
When the kids make that connection, Hoffman adds, it lasts. "They go forth and they have in their consciousness that the environment matters." Biniek and Hoffman strive to make the school available to students from diverse backgrounds by offering financial aid "to anyone who asks," as Hoffman puts it.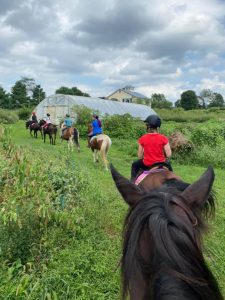 Financial aid is also available for kids who want to participate in Belle Meade's day camp and swim camp programs in the summer. Serving ages 4 to 13, the camps hosted 24 campers in their first year, 1994. In just a few years, those numbers increased to as many as 150 kids enjoying outdoor activities at Belle Meade. Even with the challenges of COVID in 2020, they welcomed 150 campers.
Protected by an open space easement with the Virginia Outdoors Foundation since 2006, Belle Meade is now at the center of a growing community of families who want their children to grow up with first-hand knowledge of the natural world and their place within it. As for Biniek and Hoffman, Biniek says, "We thrive from the interaction with other people: the guests at the b-and-b, the school and camp families. It's bigger than both of us."