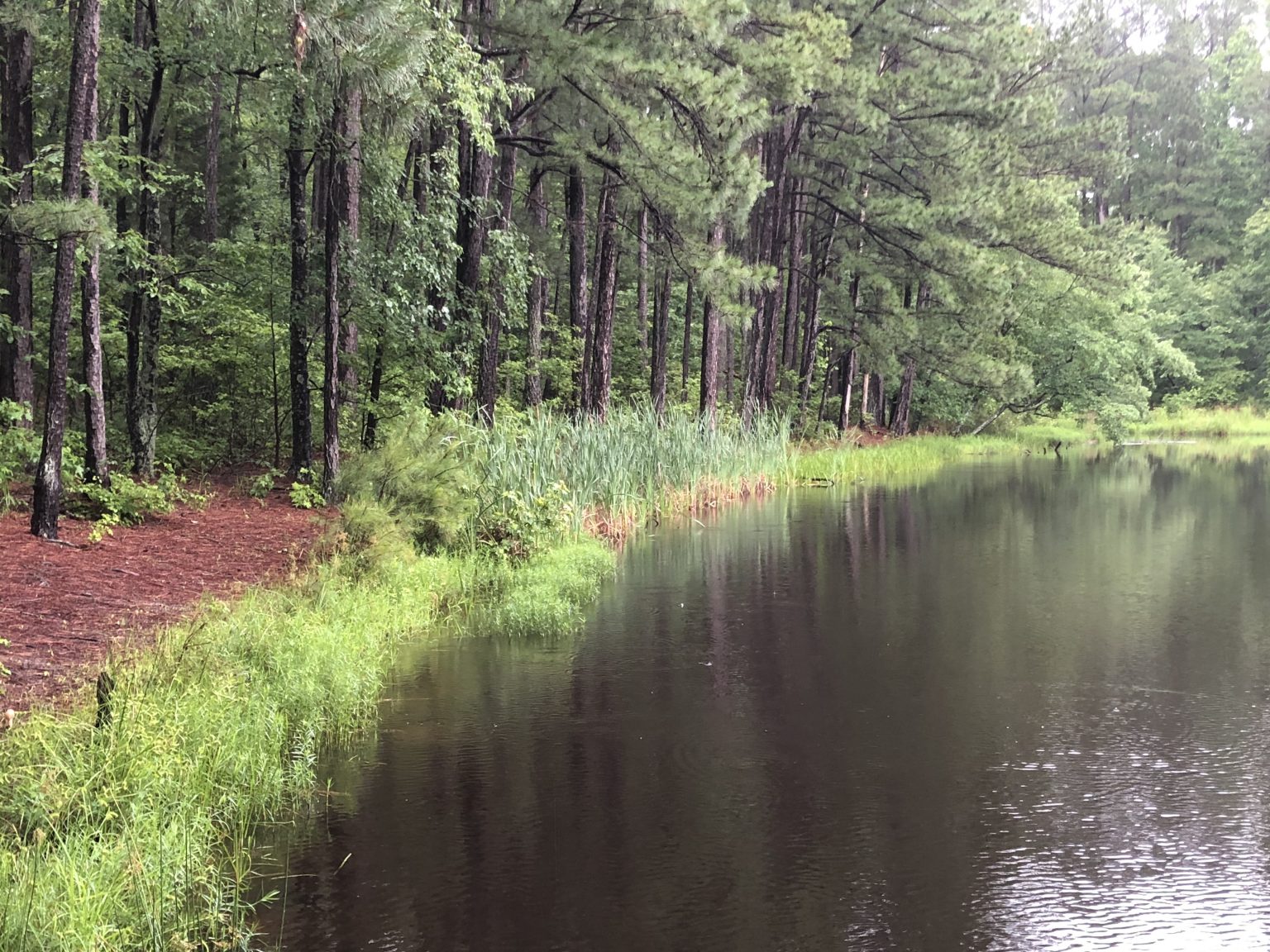 At the Albright Scout Reservation in Chesterfield county, small things add up to big results in real time, thanks to a group of youth volunteers and their adult advisors who have decided that hiking and camping aren't the only outdoor experiences the 568-acre property has to offer.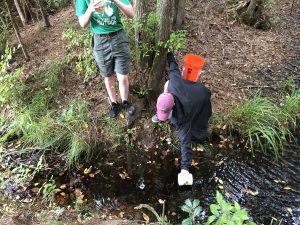 Once a family farm, the property was gifted to the Boy Scouts of America Heart of Virginia Council in the late 1990s, providing campgrounds, ponds and over ten miles of hiking trails for scout backpacking and hiking training and experiences. The mix of hardwood forests and fields also hosts Stony Creek, which winds past nine ponds as it flows to Lake Chesdin, a drinking water reservoir on the Appomattox River.
"We started out in 2017 with smaller projects, helping a Venture Crew monitor water quality in Stony Creek," says Tom McKee, a scouting coordinator, Master Naturalist and Chesapeake Bay Steward who helps manage the property with a small group of volunteers. Venture Crews are co-ed groups of scouts ranging from 14 to 21 years old. "Pretty soon they started asking why we weren't monitoring the ponds as well. Through this effort they quickly realized that drinking water is a critical, world-wide resource."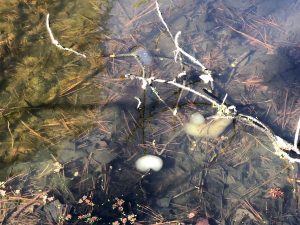 As McKee remembers, one project led to another. Monitoring the ponds led to the discovery of salamander egg masses, which led the crew to a large vernal pool, which led to several others scattered on the property. Invasive plants were a concern, but removing them meant that they needed to be replaced with native plants to control erosion and protect water quality, as well as provide wildlife habitat.
"Now we're there three to four times a month," McKee says, "Ten people at a time due to Covid restrictions. We're either doing conservation-related service or the water monitoring. We stay busy!"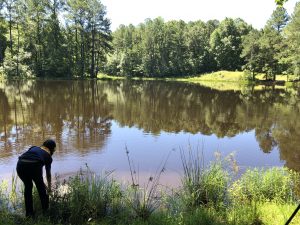 With the help of a $1,650 grant from the Virginia Outdooors Foundation Appomattox River Fund, the volunteers and the Venture Crew can continue their conservation work, as well increase the number of young people they reach. The funding will pay for native seedlings, shrubs and grow tubes, water quality tests and refill supplies, and material for kiosks to teach campers and hikers about vernal pools, native plants, wildlife conservation and water quality.
"We've discovered what's here," McKee states. "But there are about 2,500 young people a year who come to the property for Boy Scouts of America-related camping, canoeing and hiking weekends. Most of them have no idea how many treasures of nature are here. We help them discover for themselves, and the VOF funding is helping us do that more effectively."