Two conservation projects that received funding from the Virginia Outdoors Foundation's Open Space Lands Preservation Trust Fund were recently awarded silver Governor's Environmental Excellence Awards.
The awards program, which is run annually by the Virginia Department of Environmental Quality and the Virginia Department of Conservation and Recreation, recognizes the significant contributions of environmental and conservation leaders in four categories: sustainability, environmental project, land conservation, and implementation of the Virginia Outdoors Plan. The awards are given to businesses and industrial facilities, not-for-profit organizations, and government agencies.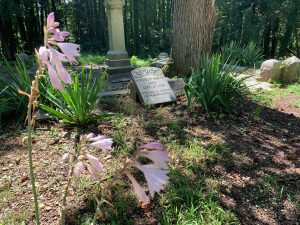 One award was given to VOF and the Enrichmond Foundation for their efforts to conserve and protect Historic Evergreen and East End Cemeteries in the City of Richmond and Henrico County. In 2016, VOF allocated $400,000 from its Preservation Trust Fund for the preservation and restoration of the cemeteries, which are among the largest and most significant historic African American cemeteries in the nation. Learn more about the project's history and how to get involved in the restoration effort by visiting https://enrichmond.org/evergreen-cemetery/.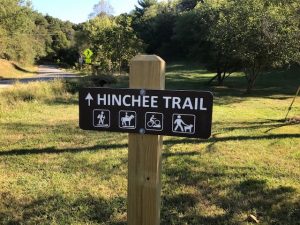 The second award was given to the Roanoke County Department of Parks, Recreation & Tourism for its Hinchee Park project, which provides the opportunity for visitors to bike, walk or ride horses from the Hanging Rock Battlefield Trail to the 12,000-acre Carvins Cove Natural Reserve. Adjacent to an existing natural reserve, Hinchee Park creates a 235-acre reserve, including a permanent conservation easement for 200 acres. This project acquired right-of-way interest in land for open space and park purposes, forest preservation, outdoor recreation and conservation. The project partners included the Pathfinders for Greenways, the Beirne Carter Foundation, VOF, the Virginia Land Conservation Fund, the Hinchee Pace family, and more than 200 individual donors.