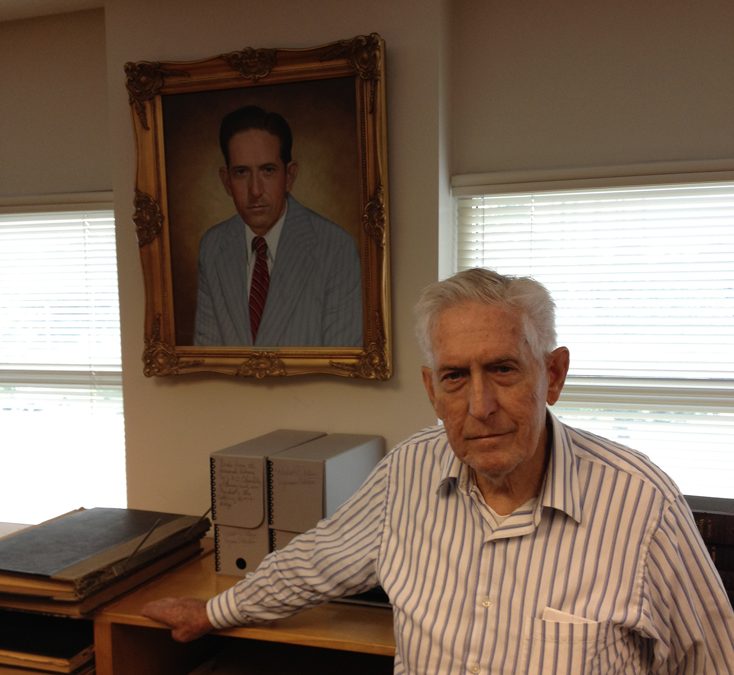 Herb Collins swears his house is haunted, but he's not complaining. Instead, he is hoping to meet up with one of the ghosts, an ancestor who died of typhoid fever in 1865 at nine years of age. She sometimes makes herself heard, he says, by opening doors and knocking pictures off the walls.
Collins thinks he saw her once, in a third-floor window, and says his love of history would make a closer run-in with her welcome. "I would have a billion questions to ask."
Collins has been asking those questions all his life, in a quest for historical knowledge evidenced by his career at the Smithsonian Institution (where he started as a junior curator and worked his way up to executive director at the National Museum of American History) and his 2015 commendation by the Virginia legislature "for his lifetime of service to the residents of and visitors to Caroline County as a historian and preservationist." Even the local library has a research room named after him.
It's work Collins says he was meant to do. "I was born in history," he says. "Rocked in an antique cradle."
That cradle was at Green Falls, the historic Caroline County farm that has been in his family since 1787. The stately main house where Collins was born was built in 1711 along Old Stage Road, the earliest route from Fredericksburg to Richmond, and much of American history passed through its front yard.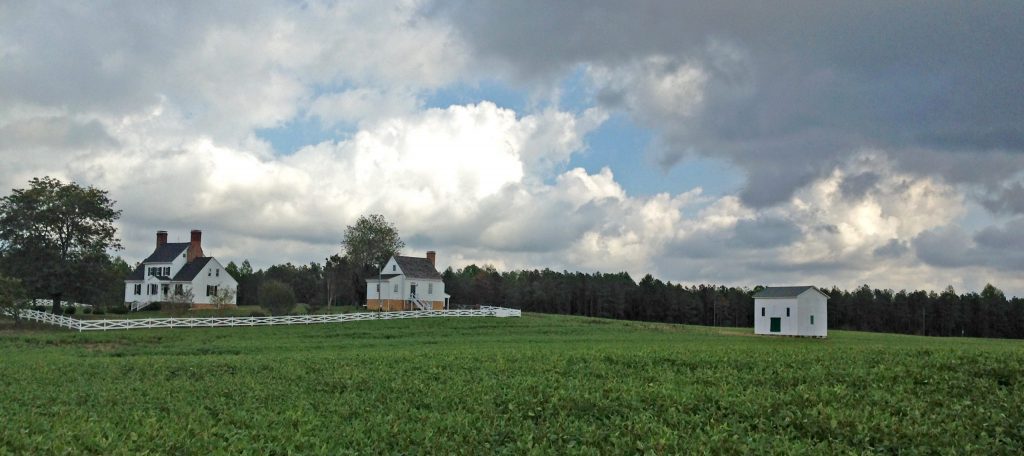 George Washington, Sir Christopher Gates, and Count Rochambeau traveled Old Stage Road on their way to or from various campaigns in the French and Indian and Revolutionary Wars. Civil War General Philip Sheridan and his Union troops camped for four days on the property on their way to Richmond in 1863. Family lore has it that Sheridan spent those nights sleeping on the sofa that still sits in the parlor.
Born and raised at Green Falls, Collins inherited the 62 acres that were left of the property in 1981. He would come back from his job in Washington on weekends to work on restoring the house and grounds to their 18th-century state. Over the years he has reassembled the property's original parcels, restoring it to 800 of the 950 acres it occupied at its peak.
He has protected much of the property with easements co-held by the Virginia Outdoors Foundation and the Board of Historic Resources. The easements protect the historic buildings and surrounding landscape. They also require 100-foot vegetated buffers on the bank of the Mattaponi River, which borders the property, and on Tanyard Lake, which spans 26 acres. Collins stocks the lake with largemouth bass, catfish and other freshwater fish that attract native waterfowl and other wildlife.

"I've got ducks and geese, eagles, ospreys, egrets, cranes. It's like a park down there," he says.
Collins speaks proudly of the 300 acres of open space, in active agricultural production, that are once again part of Green Falls. This is history he has shaped himself, thanks to his efforts to reassemble, restore and protect the property.
Collins can list, encyclopedically, all the plants, native and not, growing in the gardens and fields that surround the house, many with mini-histories attached: The fruit of the japonica apple tree that was put in dresser drawers to keep clothing smelling sweet; the homegrown tobacco that was stored with linens to keep the moths away; and the 300-year old white mulberry tree on the property, over 15 feet in circumference, that is the last left standing from an 18th-century effort to start a silkworm plantation.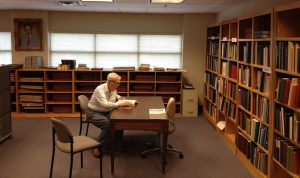 Alongside the larger history of Green Falls, then, live the smaller stories that bring that history home, details that Collins has preserved in the house and grounds, and that will be his legacy. 
"I love it there," he says of his homeplace. "I want it to continue to exist as it is so that more people can see what I see every day."
And maybe even catch a glimpse of a ghost or two.