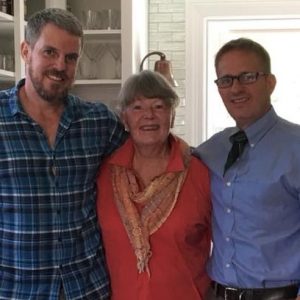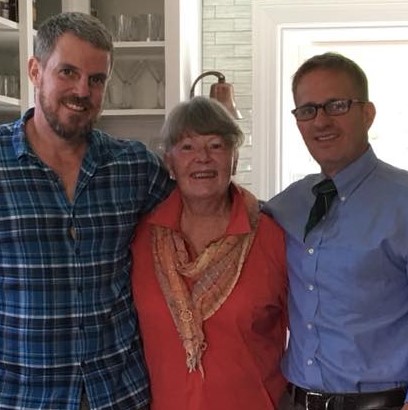 Growing up, Linda Yancey Ingram knew every inch of Threlkeld, her family farm since 1828. "Boo," as she is known among family and friends, would follow along behind her father as he worked on their dairy.
"It's a part of my soul," she says now. "I look around and remember my daddy plowing with horses and mules, then with machinery. He liked to try new things, and he was a good farmer."
Her son Terry inherited his grandfather's skills and curiosity, although he admits he didn't know it at first. "I had no intention of farming when I got out of college," he says. "I was interested in the business world. But it didn't take long for me to realize that farming is a business, and I got curious about what was viable on a farm this size."
Terry took over management of Threlkeld from his mom in 2003—the same year that Boo, Terry, and brother Rush agreed to donate an easement on the 230-acre property to VOF. The decision "brought the family together," Terry says. "We all had the same goal."
Boo adds, "We had a lot of questions because an easement is a forever commitment. It is a family decision.  I consider it the most successful thing I've done. I was able to completely pay farm debt and save my love, Threlkeld Farm, as a farm forever."
For Terry, knowing the farm would always be open land gave him more confidence in running the dairy. He replaced the old dairy barn with a new one, and was able to focus on a long-term goal, building the health of the soil. "I became passionate about grazing. I slowly developed mentors in the grazing world and learned what I could."
During a visit to an American Farmland Trust farm in 2006, Terry was inspired by the organic farming practices he saw there and decided to try them at home. "I really didn't have the mindset at first, but the more I worked at it and saw the results, I became a believer," he says. He adds that once he started allowing the soil to rest through rotational grazing, "I saw a profound difference in soil health." Organic matter on Threlkeld's soils increased from two to eight percent over the course of seven years.
"More life in the soil means better grass and healthier cattle," Terry explains.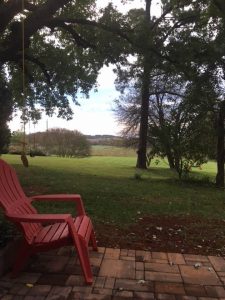 Allowing organic matter to build in the soil has other benefits, too, he continues. "It means the soil holds six inches of water an hour instead of one inch. That's a big difference in how resilient the land can be when the weather changes."
Additionally, each percent of organic matter per acre sequesters 250,000 pounds of carbon. "Multiply that by how many acres you're grazing and it's just phenomenal."
Now Terry is sharing his knowledge as part of his job with the Organic Valley milk cooperative.  The move is a way to scale up. "I'm trying to have a bigger impact, and the job allows me to help other farmers by sharing my experiences." Besides, he adds, "It felt good after almost 20 years of farming to be around people again."
Meanwhile, Boo has been helping fellow landowners learn about conservation easements as essential tools for saving agricultural land. "I know it's a tough decision, and I encourage people when I can," she says. "I would love to see every piece of land from here to Brandy Station under easement."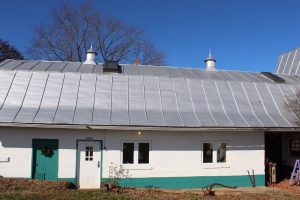 Boo is also a longstanding member of the Piedmont Environmental Council and has done volunteer work monitoring easements for VOF.
At Threlkeld, Terry's hard work building the soil there continues to pay off. The Ingrams are currently leasing acreage to a young farmer who is growing organic hay on the property. They say he eventually plans to manage a new dairy herd there, using those rich soils to nourish more cows. "Healthier cows mean healthier people, too," Terry says. "It's an unbroken chain."