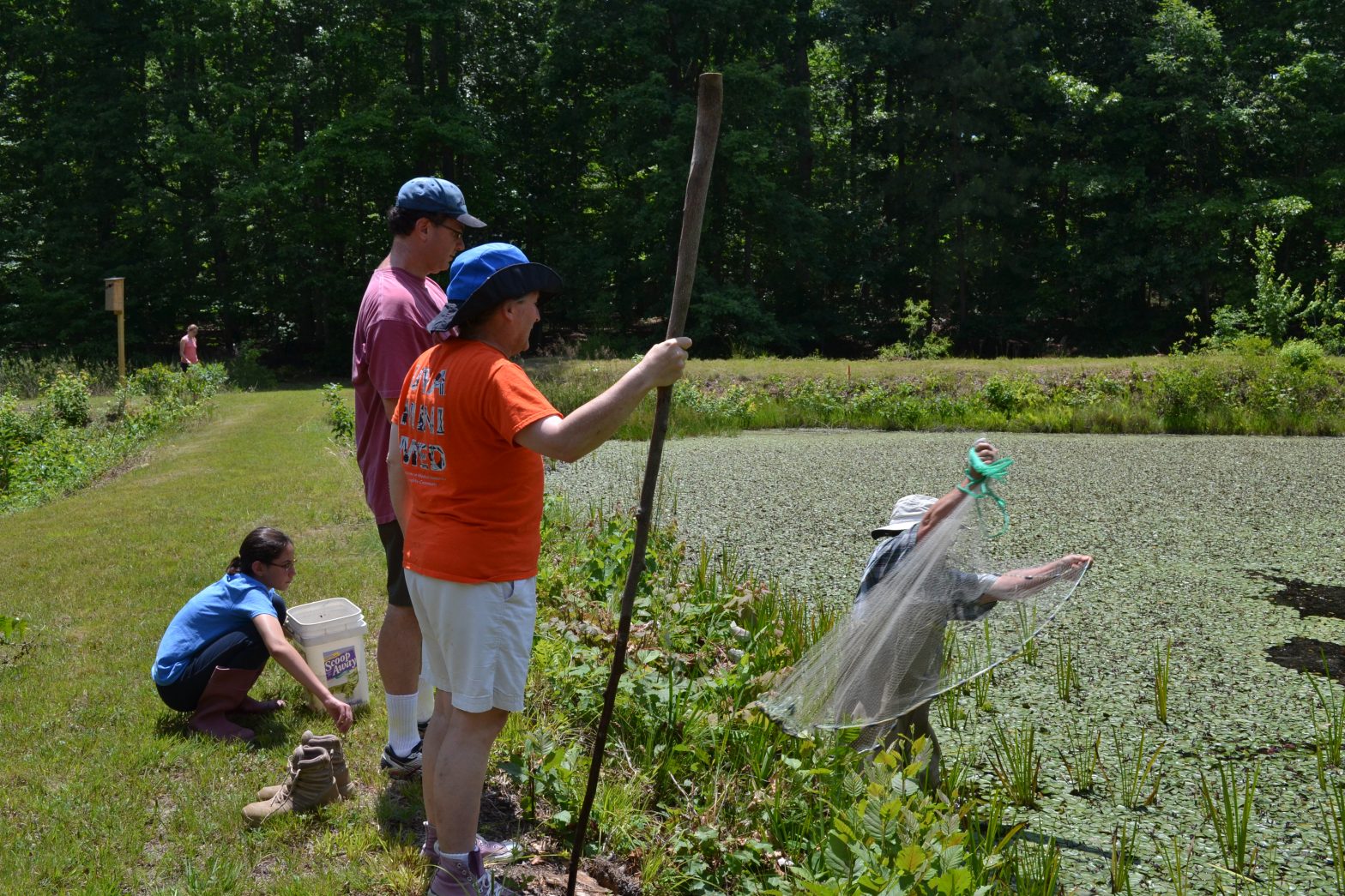 "We all live downstream." It's a popular catchphrase in conservation circles nowadays, communicating in a nutshell how our waterways connect us all.
Homesteaders Howard and Neva Scheier may not have heard it put quite that way when they arrived in Virginia in the 1950s, but they knew the importance of undeveloped land to clean water in the Rivanna River watershed.  They took steps during their lifetime to make sure the streams and forest on their 100 acres in Fluvanna County would remain in their natural state long after they were gone.
After their deaths, they left the land to the Rivanna Conservation Society, now the Rivanna Conservation Alliance (RCA). RCA placed the property under easement with VOF in 1997 and named it the Scheier Natural Area (SNA) in honor of the couple.
The main conservation value being protected by the easement is water quality. One way the easement achieves this is by restricting timbering. "The maintenance of the land in its natural condition provides a buffer to the streams that flow from it" and further into the watershed, says Bob Troy, board chair and chief executive of RCA.
But continued protection of the watershed was just part of the Scheiers' legacy. Out of many possible conservation organizations, the couple chose RCA to manage the land because of the organization's mission: to involve and educate the community about watersheds and water quality.
Under RCA's management, the Scheier homestead is now an outdoor classroom that offers hands-on educational opportunities to middle and elementary schoolchildren. Workshops include primitive survival skills, pond ecology, bird identification, amphibians, and edible and medicinal plants. These opportunities were enhanced in 2018 by the completion of the all-weather Scheier Education Center, which will host workshops and events year-round.
The Primitive Survival Skills Workshop is offered for a registration fee twice a year, in the spring and the fall, by Virginia Master Naturalist and homesteader Steve Pullinger. "It's a basic 101 for people who want to be a little more empowered," he says. "If you're canoeing and you're a day away from any support and a flood comes up and washes all your gear away, how would you survive?"
Attendees learn to use the surroundings as a life-saving resource, which also leads to a better appreciation of the natural world. "Nature will house us, feed us, and clothe us if we know what to do," Pullinger says. "Once we realize how nature can take care of our needs, we become better at taking care of it."
For those interested in helping RCA take care of the watershed, Scheier hosts clean-up days and trainings for water monitoring throughout the year.
The property is a resource for day hikers, too, with three miles of trails open during daylight hours from April to September. The trails are maintained by RCA in coordination with a volunteer group called Friends of Scheier.
"Scheier Natural Area provides a unique capacity for RCA to bring its vision to reality," Troy states. "By offering a way to engage in our watershed through streams and ponds on the property and to see the value of natural reserves and buffers beyond the waterways themselves, SNA gives visitors the full context of a watershed."
The next Primitive Survival Skills Workshop is March 30. To sign up, go to https://www.stevepullinger.com/workshops.html
For a calendar of all upcoming events and volunteer opportunities at SNA, go to rivannariver.org.