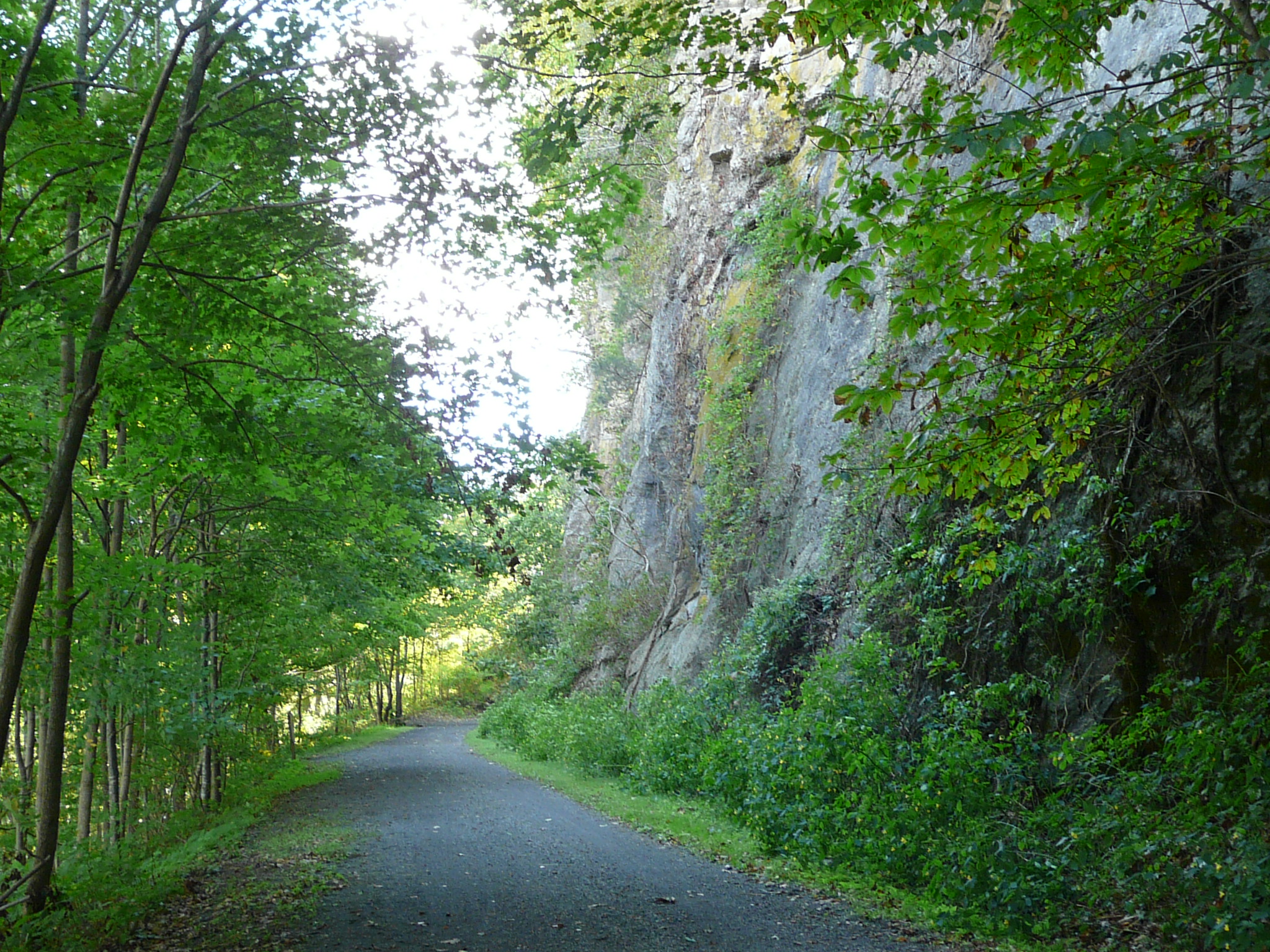 VOF invites partners and landowners to celebrate 50 years of conservation achievements in the Southwest Region at New River Trail State Park-Foster Falls in Wythe County.
NOTE: When you arrive at the gate, tell the parking attendant that you are there for the VOF 50th Celebration. Parking fees have been kindly waived for our event by the Department of Conservation and Recreation.
Program Highlights
Several easement donors and land trust partners will welcome us, followed by a light meal catered by Smokey's BBQ from Wytheville.
National Flatpicking Champion Scott Fore will be providing musical entertainment. To learn more about Scott and his style of music, visit http://abouttheman.com/wp/the-musicians/scott-fore/.
Botetourt County author Bruce Ingram will hold a benefit book signing at the event featuring new editions of his New River Guide and James River Guide, as well as Living the Locavore Lifestyle, which he co-wrote with his wife, Elaine. Learn more online at Bruce Ingram Outdoors or follow Bruce on Facebook.
There will be two New River Trail State Park interpreters available to give some background information on the park including the historic hotel that is currently being renovated.
Easement donor Tom Jackson will lead participants on a one mile hike to the Shot Tower at Foster Falls.
There will also be a bike ride lead by one of our partners if there is enough interest. Note: If you are interested in joining a group for a guided bike ride down one of the trails at the park, please email Cindy Montgomery, cmontgomery@vofonline.org, directly with your name. We would like to try to coordinate a meeting place and time to for the bike ride.
The park offers other activities for minimal fees: pony rides, bike rentals, tube rentals, and canoe rentals. The park also has a gift shop with restrooms and an ice cream shop. To learn more about the park's offerings, check out the links below.
The trail guide can be found here: http://www.dcr.virginia.gov/state-parks/document/data/trail-guide-newrivertrail.pdf
Recreation information is here: http://www.dcr.virginia.gov/state-parks/new-river-trail#recreation
[wpfilebase tag=file id=326 tpl=simple /]