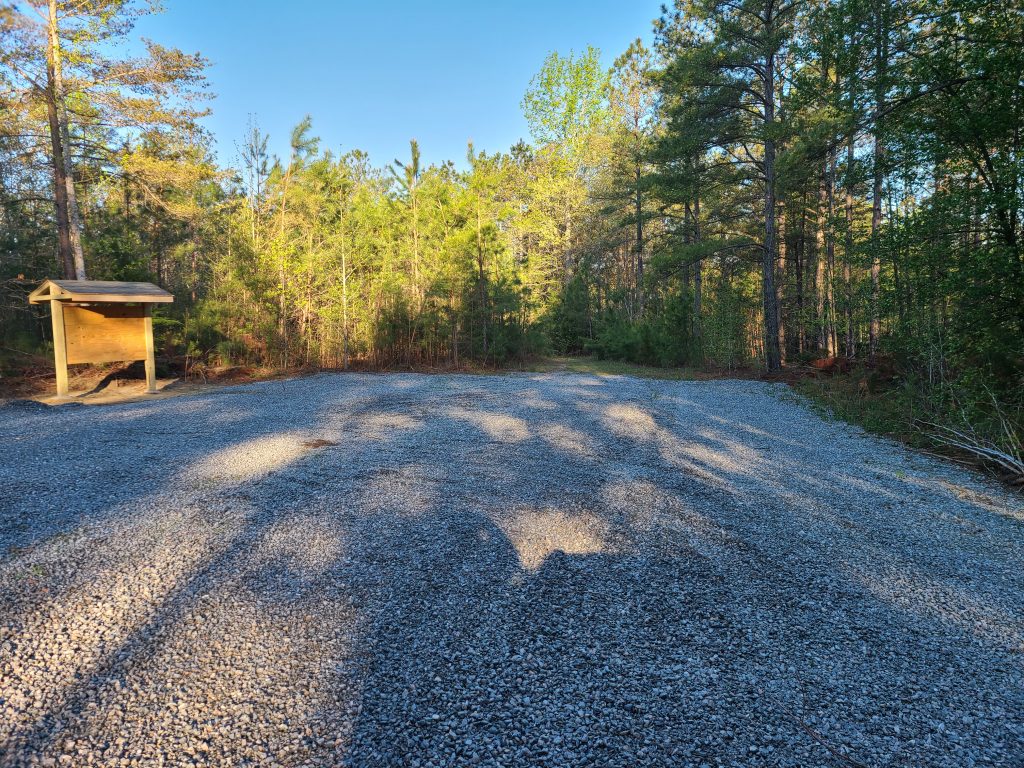 2016 was going to be the year that Essex County got a much-needed park. The county's two-person Parks and Recreation Department worked with Boy Scouts to put down gravel for a parking lot, grub trails, and build three wooden bridges across Piscataway Creek. They installed a big metal sign marking the entrance to the new trails, saying, "Rotary Poorhouse Park Coming Soon."
"It was beautiful," says Parks and Rec Director Katherine Carlton. "And then the tornadoes hit and wiped everything out." Locals found the metal sign eight miles away, crumpled like tin foil.
Undeterred, Carlton and her co-worker started looking for money for a rebuild. In 2021, they got the boost they needed with a grant from the Virginia Outdoors Foundation's Get Outdoors Fund.
The grant helped rebuild the mountain biking and nature trails and bought a replacement for the main park sign, trail signage, picnic tables, garbage cans, and barriers to deter ATVs. The Boy Scouts and other local volunteers have restored the bridges, and the park is almost ready for its grand opening. "My goal in life is to get it open by the end of October," Carlton says. The last piece of the puzzle is a new entrance sign.
Carlton is also applying for grants to fund a feasibility study that will help the county flesh out its vision for the entire 700 acres. Plans include a visitor and education center, a pavilion for outdoor events, grills for picnics, access to the creek, a playground, multi-use fields, and a dog park. Initially, the park will be open during weekday business hours, but the county plans to install gates to allow patrons access to the trails seven days a week.
"It would be a great thing for this community," she says of completing the remaining phases of the park. "Families need a place to gather. Right now the only open spaces are privately owned. Kids are playing in parking lots because there is nowhere else to go."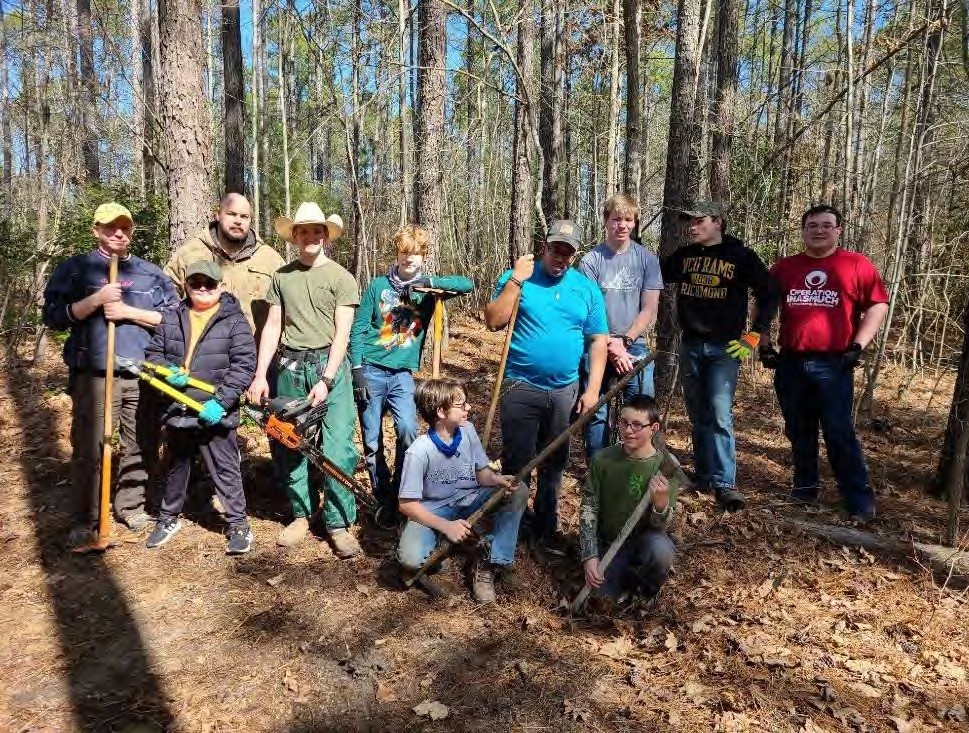 Carlton says she is grateful for all the work that the Boy Scouts and other locals have done to help her and her assistant get the park ready for its opening day. "I just can't praise the Boy Scouts enough. They cut the bike trail themselves." She adds that there are people using the trails right now who let her know about maintenance needs for the park, sometimes taking care of things themselves. "They'll go and get their chainsaw started up and then ask me if I mind. I say, 'Do I mind? Let me put you on staff!"