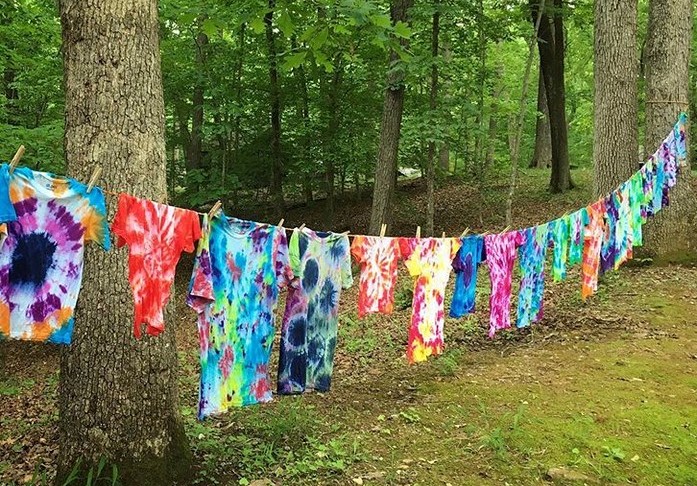 At Camp Under the Stars, every camper is different, and those differences help to "make camp magical," says Jacque Yue, executive director and co-founder of Under the Stars, Inc., a nonprofit overnight summer "micro" camp that serves kids from the greater Washington, D.C. area. Micro camps are small by design, limiting the number of campers so that camp staff know them all by name and can provide individualized support when needed.
Taking place in Prince William National Forest Park in July and August, sessions are capped at 40 campers each, ages 5-17, with a camper-to-staff ratio of 12 to 2. A 2022 grant from VOF's Get Outdoors Fund helped to cover the park rental fees, as well as a portion of attendance fees for campers who received financial aid.
Camp Under the Stars' mission is to create "a supportive, inclusive camp community that values each child's uniqueness, celebrates our differences, and respects nature and the planet," says Yue. That's where the magic starts. With such a diverse group of attendees, "We focus on empathy and kindness and inclusion," she states. "Our campers really take that in and run with it. I'm so impressed with their ability to include each other and root their interactions in equity and consideration for others' feelings."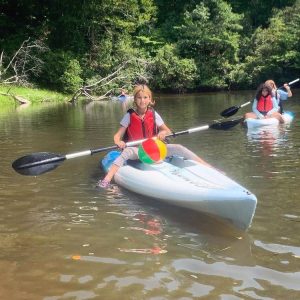 Camp activities include art, hiking, kayaking, paddleboarding, yoga, waterfall walks, campfire meals, and outdoor play. Outdoor science and reading activities are also part of the experience. Yue says that the reading activity is popular with attendees because they get to make their own choices. "You'd be surprised how much kids like to read if they have options," she states. "They get to choose any book from the library, take it out to the hammock village and read. Some campers want to get through as many books as fast as they can in the time they have; others prefer to be read to. Some kids decide not to read; they'd rather lay in a hammock and just look at the sky, and that's great, too."
Camp Under the Stars is screen free, Yue adds. "It can be hard to give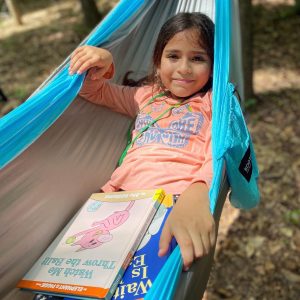 that up, both for kids and adults," but she notes that the no-screen policy really frees campers to take time to notice small things. "I've seen them fascinated by a puddle full of tadpoles, or turtles sunning themselves in the lake while we're kayaking."
Yue says another magical part of camp is departure day, when kids reunite with their parents after the session is over. "It's beautiful to watch campers introduce their parents to all their new friends and to watch parents exchange contact information and plan playdates. We know that many of these friendships wouldn't be possible without the opportunity to meet a diverse group in this space."
For more information about Camp Under the Stars and opportunities to sign up for summer 2023's week-long and two-night sessions, go to their website.