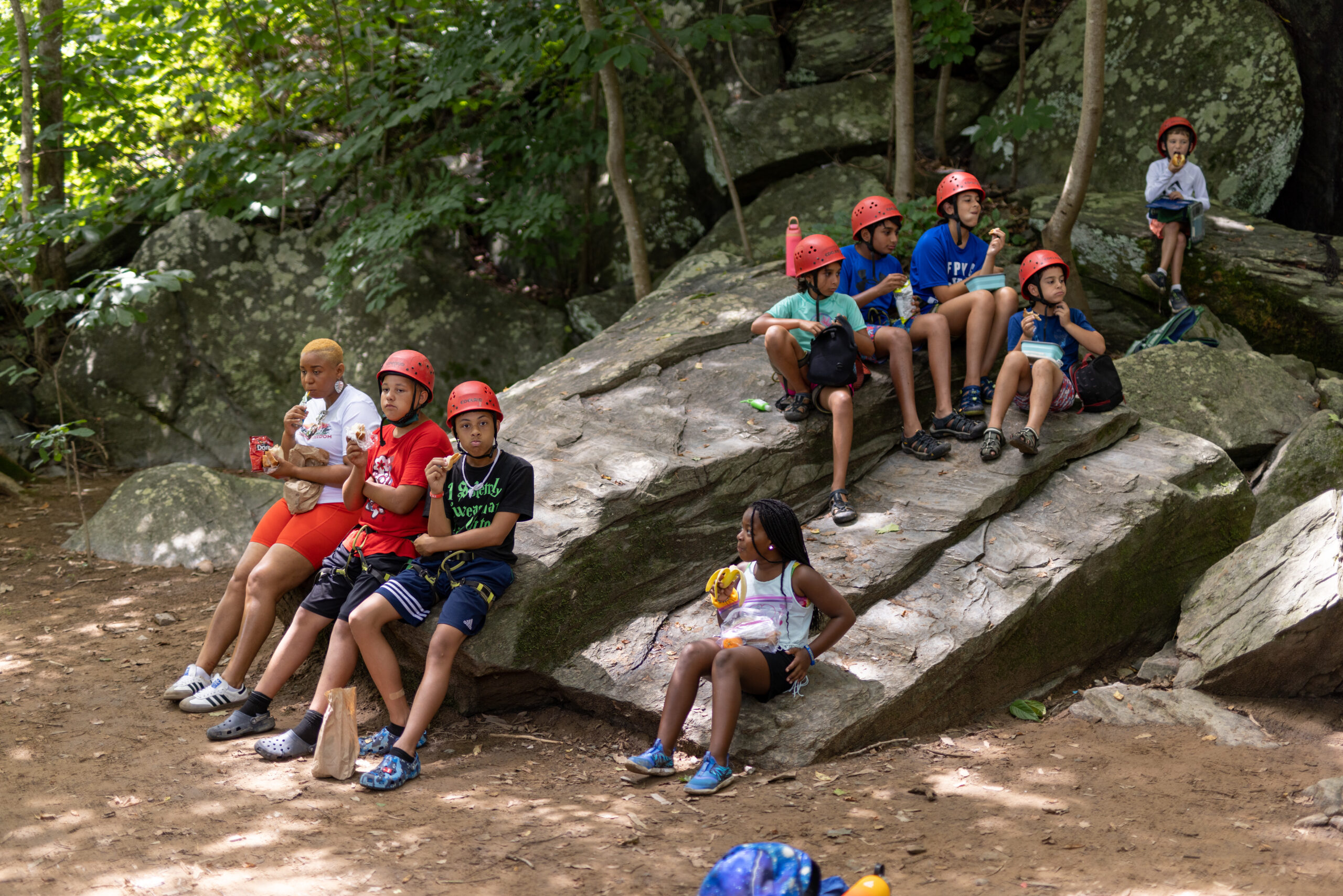 "Just take one more step."
For a kid on their first day rock climbing, that's a lot harder than it sounds, says Chris Knowles, art director for Calleva Outdoors, a Washington, D.C.-area non-profit that specializes in outdoor education. This summer, Calleva partnered with the Fairfax NAACP to organize week-long camps for young people living in communities without access to safe parks in Fairfax County. For many, it was their first opportunity to get out into nature and rock climb, swim, kayak, raft, and stand-up paddleboard.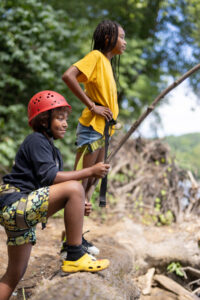 Knowles went out the first week of camp to take pictures and to talk to campers about their experience. "There was one kid who said he wasn't going to climb at all when I asked him," Knowles says. "He was nervous about falling. But then it came time to try, and he did it." Encouraged by counselors and step by step, he made it halfway up, Knowles recalls, but fears overcame him and he stopped there. "He was disappointed and quite emotional because he didn't make it all the way. So, we talked about what success looks like, and he eventually understood that he was a success. That's what success is. It doesn't mean getting to the top; it just means stretching your boundaries, going farther than you thought you could."
Getting kids to challenge themselves outdoors is just the beginning, says Lydia Lawrence, environmental and climate justice chair of the Fairfax NAACP. "Our number-one goal is campers taking this knowledge [about themselves and the environment] and bringing it back home," she states.
A grant from the Virginia Outdoors Foundation Get Outdoors Fund helped with planning and provided funding for 30 campers to attend. "Being able to apply [for the grant] during the planning stage gave us the luxury of time," says Lawrence. "You have to consistently show up and get to know people," she says. "Every community is different."
United Community, a Fairfax nonprofit, helped with outreach to two specific Fairfax communities, Creekside and Sacramento, where there was no safe space for kids and families to gather outside.
"There is a park adjacent to the Creekside Community, Mount Vernon Woods, but it wasn't maintained," Lawrence says. "It got to the point where the community considered it unsafe. So, part of the project has been to help these communities gain a voice in advocating for safe spaces to be outside."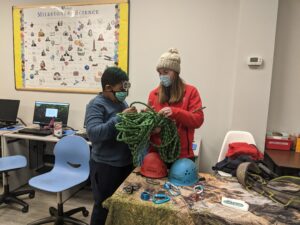 There are ripple effects to this engagement that Lawrence says she never anticipated. Each community now has an active youth environmental club that conducts cleanups of the nearby creek. The elementary school adjacent to Mount Vernon Woods Park has added environmental education to its curriculum and is building a community garden on the premises. And finally, an environmentally themed "Family Fun Day" organized by the Fairfax NAACP and United Community at Mount Vernon Woods helped to highlight longstanding inequities and neglect, reigniting community interest and feedback in the Park Authority's proposed vision for the park.
None of this could have happened without planning, Lawrence says. "It was the long planning process leading up to the camps that engaged people. It was excitement for the camps themselves that created this engagement."
Watch a video of Chris Knowles' interview with campers and United Community's Niema Knight below.