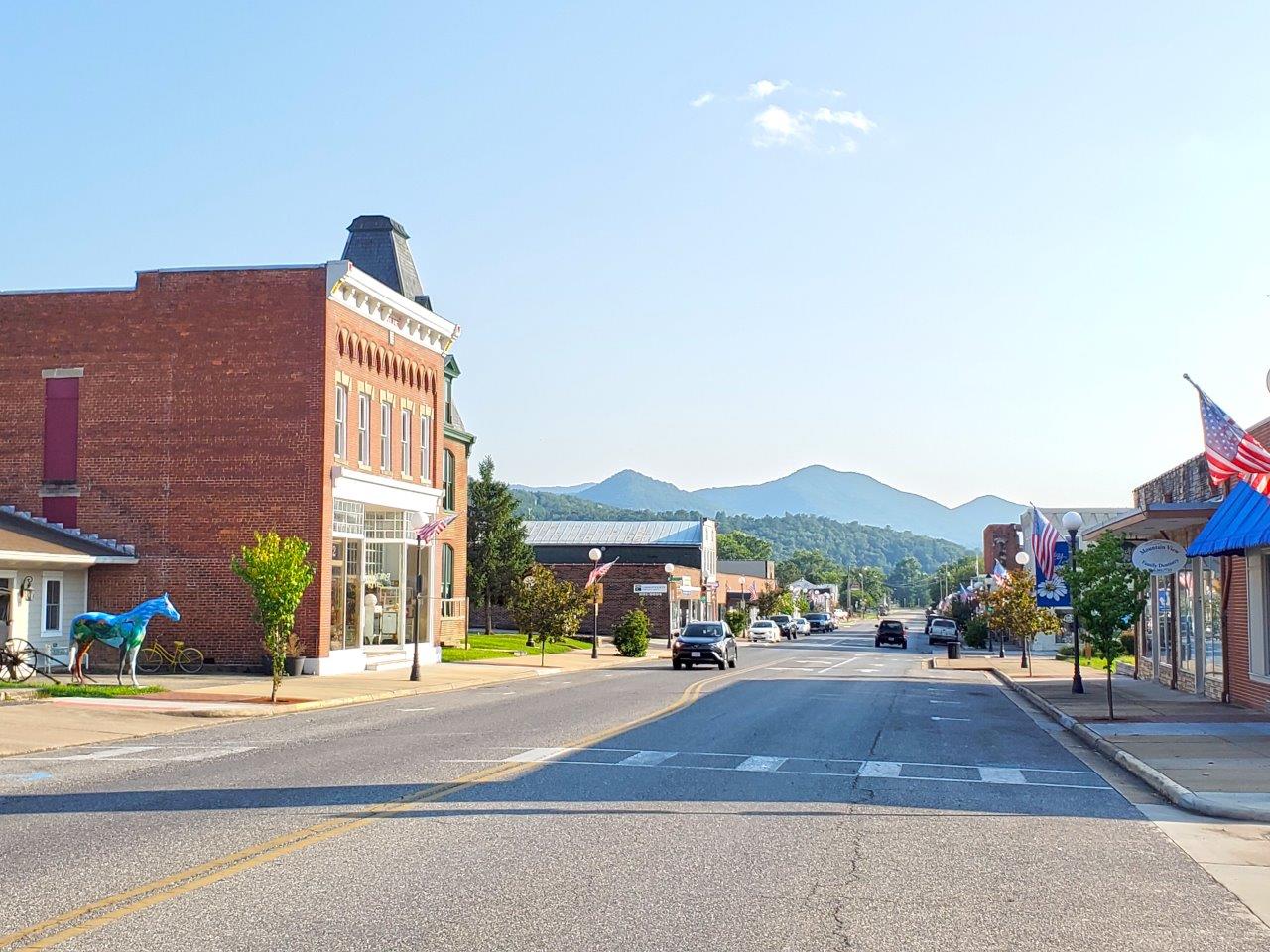 When a developer bought more than a dozen properties in downtown Buena Vista in 2017, city leaders were hopeful that revitalization of the once vibrant town center would soon follow. Then came 2020, the pandemic shifted economic prospects for many, and the developer needed to liquidate. Among the properties scheduled to be sold at public auction was a 12,500-square-foot empty lot that revitalization plans had designated as the future town square.
Of all the properties scheduled to be sold, that empty lot was the most important, says Kristina Ramsey, economic development and marketing coordinator for the City of Buena Vista. "It's one of the few green spaces left downtown that could be used as a public park."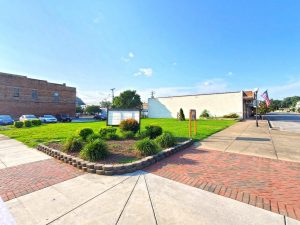 City leaders worried that any potential buyers would not share that vision for the property, but the city's own budget shortfall meant that it couldn't buy the property itself.
A pivotal city council meeting that September, however, changed everything. At the meeting, the citizens of Buena Vista stepped up and voiced their desire for the city to find a way to buy the lot so that the town square could be realized. Says Ramsey, "We were pleased and surprised. They were ahead of us in expressing their desire for the city to purchase that space."
That's when "city staff went into high gear," adds Tom Roberts, Buena Vista's director of community and economic development. "We began to investigate grant opportunities that could cover the cost."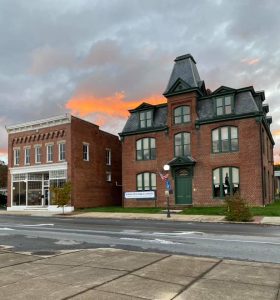 Their work paid off; they received a $78,000 grant from the Virginia Outdoors Foundation's Preservation Trust Fund to buy the property. Plans include a pavilion for hosting a weekly farmers market, block parties, and festivals, with a lawn for picnics and outdoor films and performances, and an information kiosk where visitors can learn about the many outdoor recreational opportunities nearby.
The town square will also serve educational purposes, as an extension of the Buena Vista public school system's outdoor classroom and an opportunity for students from Southern Virginia University to design outdoor programming—just seven blocks from their campus.
The city has already begun engaging the community in the design and construction of the square and pavilion, designating a Town Square committee made up of private citizens. Several have come forward with offers to donate materials and labor to help construct the pavilion and landscape the space.
"Now that we've been awarded this grant, the committee is anxious to get started," says Roberts. "If you go back 50 years, downtown was a county shopping hub. The town square will catalyze development and make it a vibrant gathering spot again."