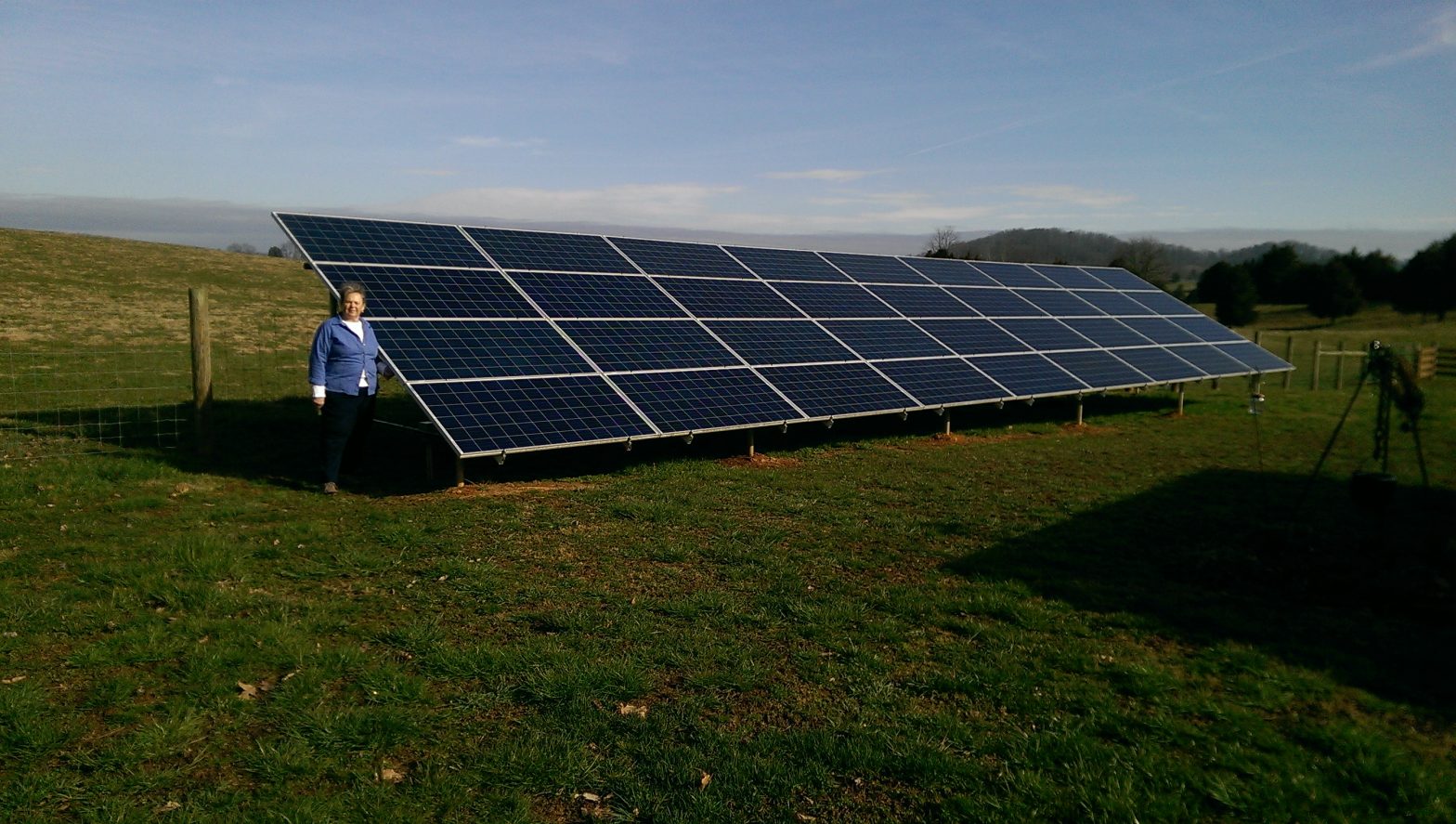 After twelve years of running her family farm, Sally Johnson still sounds surprised to be there. "It was not something I was thinking to do. When I was a teenager I couldn't get away fast enough," she says.
When her father died and her mother needed help, however, she took over and has never looked back. Now a certified "Master Cattle Operator" through Virginia Tech, Johnson runs a 60-head heifer operation on the 60 acres where her father used to farm tobacco and raise dairy cattle.
"Initially, I was pretty green," she says. "I thought I would do what my father had done, but he didn't seek out resources or they weren't available. But with modern-day technology and me being persistent, I found ways to make improvements."
Family support was key. "I could not have done any of this without my family," Johnson says. "It really helped that my brother was already farming. He was able to help me develop a stable business model, because I was determined not to go into debt."
Johnson was also determined that the farm stay a farm. After seeing a residential subdivision constructed on land along the northern edge of the property, formerly part of her father's land, she knew she needed to make sure that what was left was protected. Through a grant from VOF's Preservation Trust Fund, she placed an open-space easement on the property in 2017.
Restrictions in the easement forbid division of the property, limit the collective footprint of buildings and structures, and protect the unique topography, including a cave containing a karst ecosystem evaluated by specialists from Virginia's Natural Heritage Program.
Other language in the easement deed inspired Johnson to go even further in her conservation efforts, as VOF easement specialist Neal Kilgore recalls. "We were going over deed language and came to the part about the alternative energy structures that could be built on the property," he says. "She told me she was really interested in solar, and I was able to put her in touch with some contractors who could help her."
Now the farm, along with Johnson's residence, is completely off the grid. "She's got the Cadillac of solar systems," Kilgore says. "She has 36 solar panels, and she can monitor the energy production on each one. If one goes out, she knows right away which one it is."
Johnson has also worked with the USDA's Conservation Reserve Enhancement Program to fence her cattle out of the pond on the property and install water troughs and fencing. She has planted more trees in consultation with the Virginia Department of Forestry.
"You can tell she has a real steward's heart," Kilgore says. "She is unique in her curiosity about the natural resources on her property and in her willingness to do whatever she can to protect them."